Masturbating can get boring after a while. You'll watch the same types of porn videos over and over again without seeing a real difference. The same things will happen each time, and you'll find that predicting your porn makes jerking off to it a lot less interesting. You could try spicing things up by using a sex toy, but after a while even this can get boring. So what can you do? Well, for some people the answer is simple. They use jerking off instructions.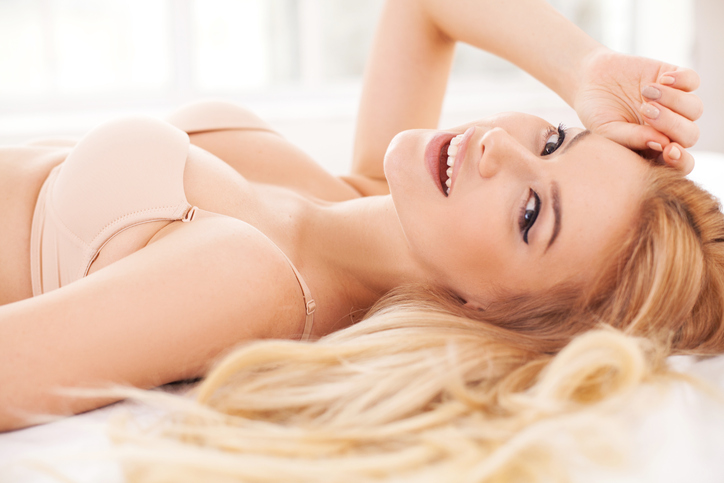 Jerking off instructions, often shortened to JOI, is exactly what it sounds like. You will receive instructions, sometimes written but more often than not they are audio or video instructions, telling you exactly how you should masturbate. It might not sound like much, but when you combine it with a sexy voice, it is a huge turn on… especially when you want to cum and they won't let you!
So what is the big deal with jerking off instructions? Why do we love them so much? Should you try it?
Giving up control in a new way
Passing control from partner to partner has been a huge deal for so many in the bedroom. When you give control over to your partner it shows that you trust them completely and is a huge turn on. However, the idea of doing this can be terrifying to some.
You might set up a safe word you can utter if things get too much, but using the word can make you feel bad. You might feel weak for using it, and so not properly explain why you stopped to your partner. This can really put a strain on your relationship.
However using JOI means that you can follow the instructions as far as you want to. You are still giving control over to someone else but you don't even have to be in the same room as them. In fact, you don't even have to have met them!
A number of porn stars have created their own JOI for you to follow, meaning that you can watch a video of your favourite porn star telling you exactly how to touch your cock. Found that they have said something you don't agree with? You can simply stop the video and do your own thing without the guilt!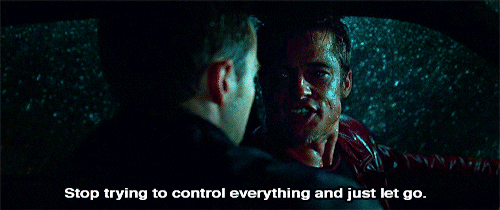 The ultimate tease to last longer
JOI tend to allow masturbation to last that little bit longer. Instead of putting on a porn video and blowing your load as soon as it gets good you'll hold out for the instructor to tell you to cum… and you'll have no idea when this will happen. It could be soon or they could make you wait for it.
Often they will even tell you how fast you should move your hand. They might tell you to keep it slow and steady just to build you up slowly. They might even say that you should go fast until you are ready to cum and then tell you to stop.
It really is the ultimate tease, as you'll feel compelled to follow their commands. You'll want to cum when they tell you to, and if they are masturbating with you it makes it even better. You want to cum at the same time and so you'll hold out. This will make your orgasm even more intense!
The JOI to suit your needs
Just as you will find different categories of porn for you to watch, you can also find different categories for jerking off instructions. They will help you imagine your deepest fantasy and tell you just how to jerk off to it.
They might set the scene for you in some way. If you have always been curious about trying a same-sex experience, you'll find JOI first time gay videos to watch. You might even uncover something that you absolutely love!
People often feel much more comfortable exploring their sexuality in this way because no-one else has to know. You can experiment in the comfort of your own home and, if it isn't doing anything for you, you can stop without hurting anyone's feelings. No wonder JOI is so popular!
Creating your own JOI
Feel that the videos and audio aren't personal enough for you? Why not ask your partner to make something special for you… or even better, you could make your own!
It is a lot easier to make JOI than you might think. All you have to do is talk them through masturbating. If you know them well then you will know exactly how you would touch them to really turn them on. So tell them to do the same. Describe the movements and tell them to imagine that you are there, sliding your hands over their body.
Of course the fun of it is to see how long they last. Make them tease themselves until they are desperate to cum. You can even tell them that they have to beg for it and then say "cum for me" to push them over the edge. It is a huge turn on and something you'll both love!
Would you use jerking off instructions?
There are so many different videos and audio clips out there for those of you keen to explore this growing kinky trend. No matter what kind of experience you want you will find it, and there are so many choices for you out there. This means that you'll never get bored again!
Have you ever tried using JOI? I'll admit that I have and it is a hell of a turn on to be told how you should jerk off… especially when you are close to cumming and they won't let you go over the edge.
But it isn't for everyone. So tell us what you prefer by leaving a comment in the box below! Lara Mills is a writer who has four years of sex industry expertise behind her. Since she entered the adult industry, she has worked on the Escort Advertising forums, before moving into her current role three years ago.

Since then she has gained a fine reputation with her blogs on sex advice, sexual health and amusing news stories from around the globe. She is also a campaigner for the rights of sex workers from all over the world.

In her spare time, Lara keeps herself active by going running, and is something of a film buff. She also loves to go travelling. Latest posts by Lara Mills (see all)