Sex can get boring, and we can fall into a routine. When this happens, we want to find something to make things more exciting and add that little bit of spice back to our sex lives. Games can help, but often things like toys can make a huge difference. However, toys can be expensive, so we all hope to find the best budget sex toys to keep things exciting.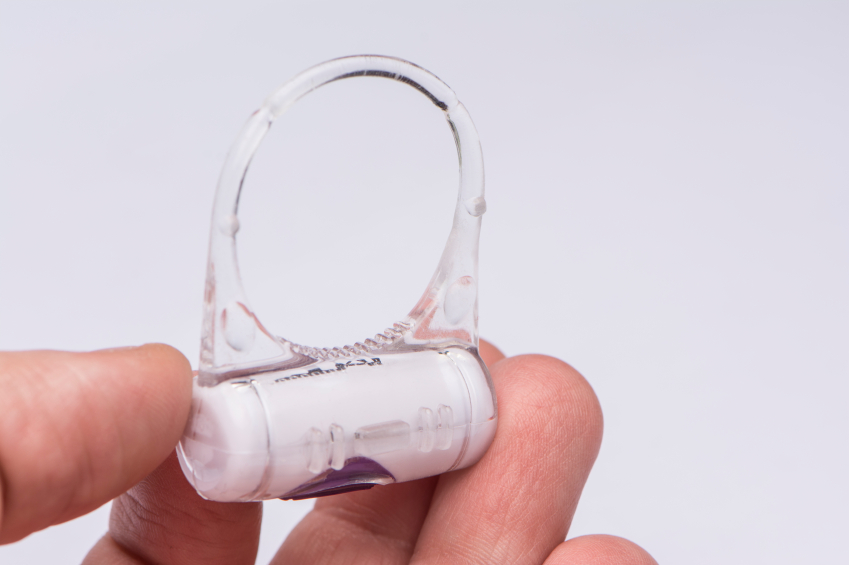 Here on Escort Scotland we take a look at some of the cheapest sex toys you can buy when you are on a budget, showing you the wide variety of toys you can purchase to keep things interesting. Got some other great ideas for budget sex toys people need in their lives? Talk to us about them.
So many condoms!
Condoms are an essential tool for many of us, but we don't really think of them as sex toys. However, you can get such a huge variety of different kinds for cheap that you can have a lot of fun trying them out in the bedroom.
There are so many different flavours for you to try, if you enjoy covered oral. You can have everything from the basic banana flavour to mint tingle, blueberry blast, and even strawberry sundae.
You can also buy condoms with other fancy touches. Some have ribs and dots on them to give her more pleasure during sex, while others have cooling and warming lube on them to make things more interesting. Best of all, a lot of websites give you the chance to get many different loose condoms for a set price, with many offering you 5 for the price of 4. This means that you can really experiment with condoms in the bedroom.
Cock rings
Cock rings have many uses in the bedroom. Primarily, people use them to not only intensify their orgasm, but to also help them last that little bit longer in bed. If you don't want to spend a fortune, you can actually pick up cock rings from as little as £2.
Some are very plain in appearance, but many have fancy touches. They might have a wavy shape to help you in the bedroom, and because they can stretch, they can fit your cock, no matter how big or small it is.
You could even get a vibrating cock ring for only a few pence more. While the cock ring will be tight around the base of your dick, helping you last longer in bed and keeping your cock hard, the vibrating will hit her clit as you fuck, making it easier to get her to orgasm.
Vibrating bullets
Recently, Poundland received a lot of attention when it came to light that they have been selling vibrating bullets for just one pound… but they aren't the first to sell them for such a low price. There are plenty of other websites that do and, if you are happy to spend a little more, you can get them in a variety of designs.
You can buy some designed to look like a chunky pen or a lipstick, meaning you can carry them around in your pocket or your bag without issue throughout the day. It will be a huge kick to you to know that you have a sex toy to hand if you need it.

A lot of the vibrating bullets have now been designed so that they are waterproof. Not only can you take them into the bathroom for you to have your fun, but you can also hold them carefully in your mouth during oral sex. It adds a whole other level to your sex life when you have a vibrating bullet to hand.
The budget world of BDSM
You can use pretty much anything when trying out BDSM and exploring your fetish, but many prefer to buy toys for the occasion. Your ordinary rope might do damage to skin when tied, while a whip might have jagged ends that could cause a lot of pain… and not the kind you were hoping for!
However, you can buy plenty of budget sex toys just for your fetish, if you know where to look. Websites like Bondara have a huge variety for you, with a number of soft rope whips that you can buy for only a few pounds.
You can even get ankle or hand restraints. Some are silicone, meaning they won't dig in the same, while others are made using Velcro so that you can easily fasten and unfasten them. Some are created using PVC, so you can easily clean them and store them. They don't take up a lot of space and make an excellent addition to your sex drawer.
Making the most of budget sex toys
Buying budget sex toys is a great idea if you aren't sure what kind of toys you want. For just a little bit of money, you can try out a number of different toys and see which work best for you. When you have decided, you might continue to use the cheaper version, or you might swap your budget sex toys for the high end version.
With sex toys, you tend to pay for the quality of the product and the brand, so if you are happy to spend more on a toy, do just that. If you aren't sure what kind of toy is for you, buying a few different budget sex toys is a great way to experiment, especially if you have a partner to share the fun with.
That said, just because an item is cheap doesn't mean it will break easily. There is a bullet vibrator I bought a few years back which I have looked after, and it is still as strong and powerful as it was when new! Perhaps you have a sex toy you bought for cheap that is still going strong today? We want to hear about it.
Not sure how to find the best sex toys for you? Check out the Escort Scotland guide to great sex toys and see if any there take your fancy. Latest posts by Lara Mills
(see all)