With online stores offering privacy and confidentiality, there has been an increase in the sales of vibrators and sex toys. Nevertheless, only forty percent of couples in a recent survey admitted to using toys during foreplay, and only thirty five percent used toys during intercourse. For those who haven't tried; you are missing out! From vibrators to handcuffs, simple products can increase sexual desire and orgasmic functions – turning the quickest of tumbles into something pretty special.
We have tried and tested some of the hottest trends in sexy accessories and have decided on our favourites. Read our recommendations below to find the toy that will work best for you and your partner.
 
Zini Deux Luxury Couples Massager
This is a toy that was created with both partners in mind. It was the winner of the Red Dot Design Award 2010 and has opened up new foreplay possibilities for couples. The egg shaped gadget splits in two; half for him and half for her. The cradle shaped half cups his testicles and the convex half slopes towards her for clitoral stimulation. Each comes with five speeds and ten pattern settings to increase intensity and flirt with. This gadget does cost a fair bit more than the others we have tried. At around £160 it is not a cheap purchase, but it will bring a whole lot of fun into the bedroom.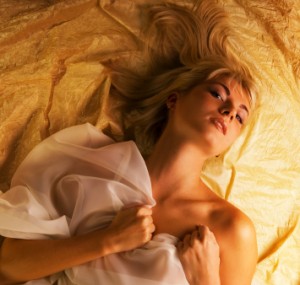 Be Be Eight Function Sensual Massager
Hidden inside a gorgeous egg-shaped tin gift box sits a luxury vibrator designed by women, for women. With a powerful motor in the rounded tip, Be Be's ergonomic curves coax women into toe-curling, orgasmic ecstasy. This can be used alone or with a partner. During foreplay, this can be used to stroke and stimulate her clitoris while the other goes down on her. It can be reversed too; so when you she starts giving him oral attention the vibrating sensations can be used on his scrotum. It can also be used during intercourse if places on her pubic mound – the vibrations will stimulate you both. This gadget costs less than the Zini Deux Massager Set, but at £65 is still pretty expensive. However, the sensations you will both experience are well worth it.
The We-Vibe III
There has been a fair hype around this U- shaped, silicone based gadget. The we-vibe was devised as the first vibrator that could be used during sex. The unique shape allows it to slide inside you, with one end vibrating on her G-spot and the other against her clitoris. Due to its small size, your partner is also able to penetrate and feel the benefit of the buzz. It promises forty percent more enjoyment than any other vibrator on the market. It is also remote controlled, so that you partner can tease you by changing the settings during foreplay. This particular model is around £80 online. We would recommend using a lot of lube with this product to feel the right kind of stimulation. It's not for everyone, but for those looking to try something different; it's flirty and fun.
Tracey Cox Supersex Beginner's Bondage Tape
Tracey Cox is a well-known relationship and sex therapist who after years of listening to common problems in the sack, decided to launch her own range of sex toys. At £8, this is one of the cheapest toys on our list. If you've not tried bondage yet, you are in for a treat! This tape is good for beginners who are trying out light bondage; as it gently restrains or cuffs your partner. If you are looking to try something a little hardcore, Tracey Cox suggests numerous naughty positions that you can restrain your partner in. You can also make some amazingly mischievous outfits that are bound to drive each other wild.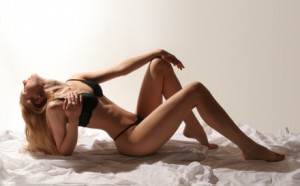 LoveHoney's Double Ding Ding Vibrating Cock Ring
Cock rings are a cheap and fun way of introducing vibrators into intercourse. The Double Ding Ding has two powerful vibrators; one on top and one underneath for double the pleasure and double the fun. For added orgasmic pleasure the cock ring has dots and patterns that will rub you both in the right way. You can find these online for £10.
Durex Little Devil Cock Ring
This is one of my favourites. It's an inexpensive treat that is sure to produce a toe curling orgasm for you both. The cock ring has devils horns, this makes it sound more like a torturing device, and they are better described as fingers. These will rest against her clit during intercourse and the vibrations of the ring itself with give added pleasure for him and her. These can be found in supermarkets, your local Boots or online for £7.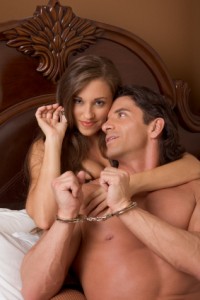 KY Yours, Mine and Ours Lubrication
Sex toys do not necessarily need to be techno-gadgets, and the simplest of changes can have a big impact on your orgasms and general sex life. Traditional lubricants are designed merely to add moisture during intercourse. However, the guys at KY have come up with a duo, that when used together creates a tingling sensation for both of you. It comes in two sleek and sexy bottles that promise cool and warm sensations and an incredibly mind-blowing orgasm. The only negative is that is tastes terrible and should be avoided if you are planning on oral.
This is just the tip of the iceberg when it comes to couples toys on the market. Our best advice is to try and test as many as you can, as each toy will bring something new to your sex life. If you are unsure, why not ask an escort from Edinburgh. These curious ladies have tried a variety of toys and will able to suggest some products worth testing.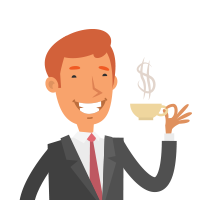 Latest posts by Martin Ward
(see all)