You would think that being the guy with the smallest dick in the UK wasn't fun. The insecurity when you are in bed with a woman, the pain of using a urinal in the local bar or public toilet; they will be things you grow up feeling embarrassed about. However, for one guy it has become a job opportunity.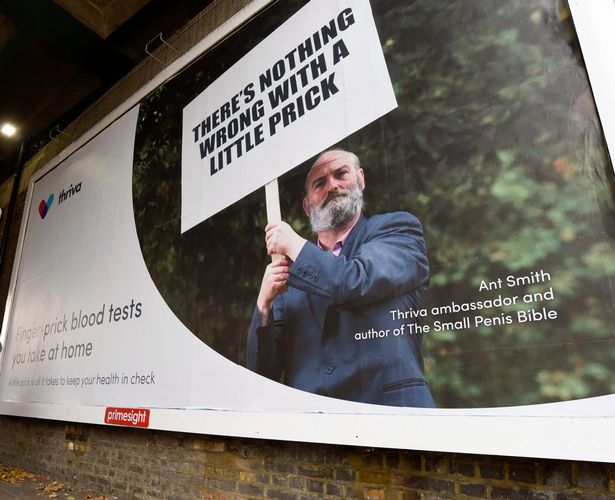 Ant Smith, who is known for having a 3.5 inch penis is now the face of blood testing company, fronting up a campaign which says 'there is nothing wrong with a little prick'.
A Good Message
The author of 'The Small Penis Bible', is helping spread the message that people can use home blood kits to keep a track on their health.
The campaign has been masterminded by Thriva, who are the world's first preventative health service. They allow people to draw their own blood and then send it away, all from the comfort of their own home.
Billboards around London show Smith, who has named his tiny willy 'Shorty', brandishing a picket sign encouraging people to check their blood.
Mr Smith, 50, said: "This campaign with Thriva is the perfect way to spread the word about preventative health – good mental health and good physical health, what's on the inside of the body, not just the outside.
"While playful, it's a serious message, we will all be better off if we properly monitor what's happening inside our bodies that we perhaps can't see in the mirror.
"It's something some people are scared of addressing, even if all it takes is a small prick."
The tests measure and track cholesterol, liver function, iron and vitamin deficiencies. The test is then looked at by a proper lab, and a full report is produced by a GP.
Thriva Founder and CEO Hamish Grierson said: "Thriva is at the start of a true revolution in the way people think about and manage their health.
"We're driven to make it as convenient and affordable as possible to keep a regular check on your health."
A Positive Out of a Negative
To be fair, I am glad this fella has been able to make a positive out of a negative. It would have been easy for him to keep the information of his small penis to himself, spending a life struggling to get into relationships, and being embarrassed once he was actually there. Instead he has become an author talking about his issues, and is now doing some good work trying to make sure people stay healthy. That is pretty commendable.
And as my Mum used to say, 'it isn't how big it is, it's what you do with it that counts'. Why she thought that was a normal conversation to have with me I will never know, but she was right!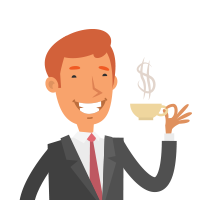 Latest posts by Martin Ward
(see all)