Most people would love to have a threesome. It is the ultimate sexual fantasy, something we are really eager to try for ourselves. The chance of experiencing and sharing pleasure with two other people is a kinky thought that many are dying for the chance to try.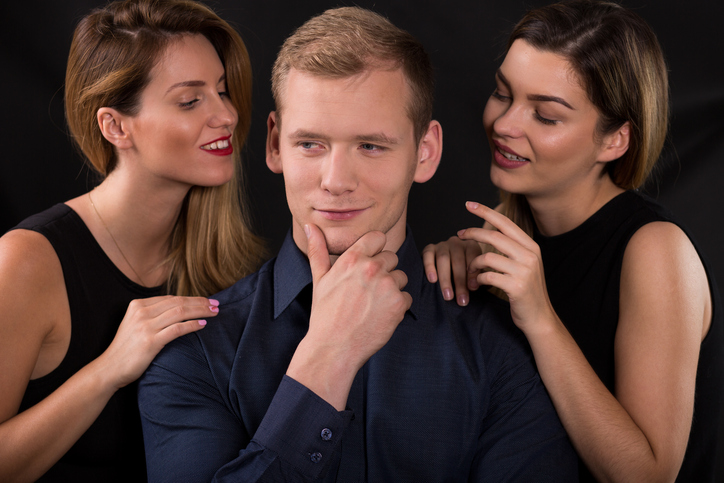 The problem is that most of us are just hoping for the chance to enjoy the perfect threesome. We have an idea in our head about how it should go, and when it doesn't match this we are left feeling like we weren't good enough. But this isn't the case at all.
There might not be such a thing as the perfect threesome, but you can still get pretty damn close if you use our guide to help you.
Are you sure you want it?
Often people get confused about fantasies. Everybody has them, but a lot of the time people are convinced that having a fantasy means acting upon it. That isn't how it works. If you have a fantasy about a threesome, you need to figure out whether it is just a fantasy you like to think about or if it is something you actually want to try.
When it comes to the perfect threesome, it is better to be certain. You don't want to go for it when you are unsure and then be left feeling awful because it wasn't what you wanted.
If you realise that it is just a fantasy then that is perfectly fine. You can continue to watch threesome porn, think about it, and jerk off to it. You don't have to do anything with it unless you really want to. Knowing whether it is fantasy or something you really want will help you a lot.
Find the right person to join
Another obstacle many face is finding the right person to join in. You might find one of your partner's friends attractive and long to fuck them. You may even think that it is a fantastic idea to invite them to join you for a threesome. After all, you know them. What could be better?
The issue when you do this is that emotion gets involved. When you bring emotion into a threesome like this, it can make things awkward. What if things don't go to plan? Or worse, what if things do go to plan and you find that you want to spend more time fucking that person?
This is why so many people choose to hire an escort instead. Escorts know what they are doing and won't bring emotion and feelings into something as delicate as this. They know where the line is, which can really make a huge difference.
Including everyone
One of the more challenging aspects of creating your perfect threesome is how you will keep everyone involved. It can be very easy to find yourself focusing on one person in the middle of the act, and so the person who has joined you ends up feeling like a third wheel.
Choose the right position. For example, the man can lie down while the two others involved mount his cock and his face. It ensures that everyone is getting a piece of the action.
Make sure that everyone is aware of keeping each other included. If someone isn't sure what to do, you can prompt them. While putting your hands all over one person, you can kiss the other. Little things like this make it easy to ensure your attention is evently split.
Your tips for the perfect threesome
The perfect threesome is a fantasy for many, but is it actually possible? It is not very clear. There are steps you can take to help make it go smoothly, but even if you follow them all you might still find that things don't go according to plan.
Got some tips of your own you'd like to share? How did you get to enjoy your perfect threesome? Let us know by leaving a comment in the box below. Share your hot tips and tricks and see what others have to say! Latest posts by Lara Mills
(see all)