It has to be one of the most popular video to hit Youtube in a long time. A video of Sara X Mills jiggling her breasts to Eine kleine Nachtmusik by Mozart has been viewed more than 12 million views since it was uploaded and has become a bit of a sensation in the offices of Escort Scotland.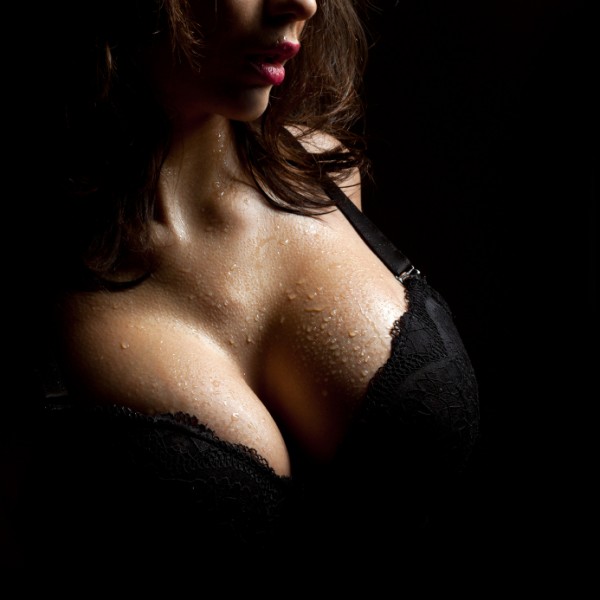 The artist has said how her previous career as a Pole Dancer gave her the pectoral muscle strength to 'twerk' her breasts.
Now those of us who are experts on boobs (I like to consider myself one of those people) will realise that those boobs aren't natural. Well, Sara X has such strong muscles that she can move even enhanced boobs. That's some muscle strength.
An Observant Personal Trainer
The tattooed artist says that it was her personal trainer who realised she had the ability to move her boobs in such a manner. I will leave it out there as to whether the P.T was just looking at this rather hot girls boobs instead of doing any proper training work.
Sara said "It sort of naturally happens, I was a dancer, that's actually why I had implants. I had really strong pectoral muscles from doing pole dancing and once I got the implants and would do the flexing I used to do [it] meant I could move these giant implants."
She told celebrity website TMZ that she can make her boobs go in different directions like bodybuilders do, though she thinks it is pretty 'gross' when she flexes them really hard (I think the guys watching the video will most certainly disagree with that assessment)
She states Sara said: "Essentially I do what bodybuilders do, so when I flex them really hard it's actually quite gross. I used to go to a personal trainer and he would watch me do stuff with my chest, then someone told me it was a bad thing, it wasn't supposed to happen."Now it seems that Sara X has a bit of a fanbase who are rather disappointed that she has fake boobs. Sara, on the other hand is proud of her 'assets'.
"I have sub pectoral implants, something called displacement so when I flex my pectoral muscles they flip to the side," said Sara, 27.
"My fans were upset to find that my boobs aren't real but I'm proud of the fact that I have fake boobs, it says something about my doctor that they don't guess."
Why Mozart?
Now the first question that came into my head was why did she pick this Mozart classic? I thoroughly expected it to be some modern crap like Katy Perry or Rhianna. Well, I was hoping that it would be because she was into classical music, and this could prove she was more than a vacuous boob jiggling machine. However, Sara revealed that the Mozart classic was 'the first public domain song she could find.
Well never mind.
She is however, delighted that people are now enjoying her special form of art. She took the opportunity to thank her supporters from all around the globe.
"I have a lot of fans and I would like to say thank you to everybody."Sara X also used the interview with TMZ as a good way to hawk her Instagram account. As she has cheered us all up by her boob jiggling antics, we will let her do it here as well.
"I model, I tattoo model I have a lot of covers and I have an Instragram account, sarahontheinternet."So there you go lads and ladies; if you need more of Sara's boobs, there you go.
Tattoos On Girls

I have to say, I have never really been much of a fan of tattoos growing up, but as the years go on, I'm liking them more and more. Maybe it is the fact that tats are looking better these days. When I was young, any girls who had them looked like Popeye. Now we have porn stars like Christy Mack making a living showing her tattoos (and boobs, and other things) Seriously, girls like Sara and Christy are hot, hot, hot.
So do you find Sara's boob twerking sexy? Let us know in the comments section below, or chat with like minded people at the Escort Scotland forum.