It was late at night and I had been contemplating booking an escort. It had been 6 months of being single, with nobody hot enough to tempt me into bed, so at around 10pm I decided to go with it and book an escort.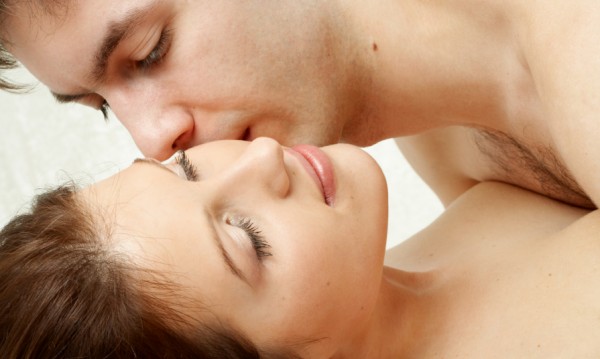 From the array of gorgeous girls on the Escort Scotland site I picked Lola, she was voluptuous and brunette, with long dark hair and an amazing, striking figure. I called her number, gave her my details and waited, anticipation sizzling in my veins.
I got horny just imagining her being in my bed and took a shower before she arrived, thinking about what I would like to try in bed, because, for once, I could choose.
When my buzzer went, I felt a mixture of electricity and nervousness but I bounded down my stairs and opened the door. She was ducking from the rain and dressed in a rain mac, but with stunning heels and bare, perfectly formed legs peeking out.
"Lola, hi." I beckoned her in from the rain and we mounted the stairs and arrived in my room. Lola ws as stunning as her photos, if not, more so. I offered her some wine, which she accepted and we sat on the bed, drinking wine and chatting. The atmosphere was easy, Lola put me at ease straight away and then we started to heat up the conversation and talk about what I would like to do. I decided I wanted to have anal sex, something I had never tried but always wanted to, then talked about my fantasies of a threesome, Lola said she might have a companion available for the next booking, if I liked her enough. I was pretty sure I liked her already.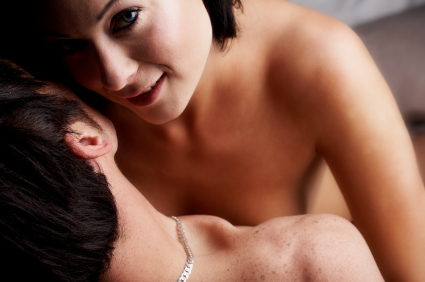 Undressing The Escort
We started kissing, it was liberating to think I didn't have to try and seduce her, spin some lines or play any other emotional bullshit games, I could have her anyway I wanted. I kissed her an undressed her, underneath her rain mac was the most sexiest underwear I had ever seen, it was black and white, with suspenders, it immediately made my groin ache with longing. I removed her bra, but kept her thong and suspenders on. She had huge breasts, perfectly and olive skin, which smelt and tasted amazing.
We kissed on the bed and I put my hand under her knickers, feeling for her wetness. I was happy to discover she was wet and ready for action. Kissing her some more I took off my clothes and asked her to go down on me. No bullshit, no games, no having to compromise and please the woman, it was sheer bliss. She started to suck me, going up and down with force which was delicious and enticing. I grabbed her head and moved her with my thrusts, she seemed to like that and sucked me harder writhing with my touch with desire.
I then asked her to mount me, she did and started to ride me, deep and hard, knocking herself with ease against my cock. I was in heaven. I sat up and kissed her breasts, pushing her hair out of the way. She looked amazing, with her model type looks and toned, olive skinned physique I couldn't believe my luck. As she gyrated on me, I got more and more turned on. I asked if we could try anal. She smiled and took something out her bag, it was some oil for anal sex, so I rubbed it all over her and she lay doggy style.
Anal Sex
I pushed fingers inside her perfect butt first which was round and voluptuous, like a Kim Kardashian reinterpretation, and she moaned with delight. I rubbed more oil and began to finger her ass, which made her into a sex kitten, she begged me to put myself into her. So, I slipped inside and it felt amazing, being in such a tight hole with a gorgeous woman allowing me to do what I wanted with her. The sensation was so sexy I needed to come almost immediately, but I didn't want to waste my time. I pulled out and kissed her back, trying to regain some more stamina. I kissed her butt, pulling the perfect cheeks aside I licked her and she moaned in appreciation. Then, I entered her again, pushing deeper this time and a little harder, which she didn't seem to mind. She moaned with every thrust. I reached over and rubbed her clit, which set her off and in one delicious moment I could feel and hear her coming, her body trembled and she moaned loudly.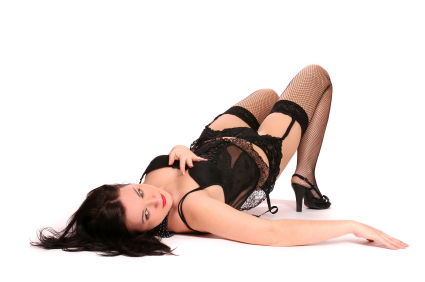 Sheer Heaven
I thrusted into her a few times more, pushing deep and allowing myself to enjoy the naughtiness which was censored as taboo by so many girlfriends before. I was in heaven, I grabbed her breasts and she pulled her butt up as I suddenly exploded into her, coming into her butt. She seemed to love this, it drove her wild and she moaned loud and long in unison with mine.
Afterwards, we lay on the bed, sipping the rest of the wine and kissing and fondling. I was enraptured by her, she was beautiful, sexy and fulfilled my fantasies. I would definitely call her again and perhaps book two women. I felt liberated and empowered by the act. Later that night, I waved Lola off and thought about the best orgasm of my life way into the night.
Share your stories of your first experience on the forums.