A couple of years ago I went on a 'naughty website' as I had just broke up from the missus and hadn't had a good seeing to for a while. After a few days of fishing, I began talking to this little hot milf, who I shall call Cinders for the purpose of this post.
She was a young milf, I would say in her early to mid thirties, and from the photos, I could tell she had a smoking hot body (she obviously kept herself in good shape)! She had this gorgeous long, shiny brunette hair down to her shoulder blades, and would usually be way out of my league, but hey! Given the nature of the site, she was obviously looking for one thing in particular!
To be honest, I had never met anyone in this capacity before so once she passed on her number and we arranged a time and place to meet up, I was a quivering wreck! I picked her up from the bottom of her street and we drove to the nearest hotel for some fun. We arrived there within minutes, booked a room and sat down for a drink. She could see that I was a little shy (as I often am, but only at first!) and she had this naughty look in her eyes. We had a nice little chat about each other and then she leant over and kissed me on the side of the face, then whispered into my ear, "I can't wait to fuck you, babe!"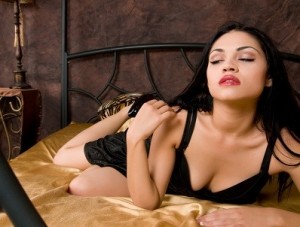 A Throbbing Member
From that point, the nerves had settled into my manhood, which began throbbing painfully in my pants. Judging from the look on her face and that devilish look in her eyes, I knew I was going to have a great time! We finished our drinks and made our way to the hotel room.
I walked in first and turned on the light. The door slammed quickly behind me and this bombshell was stood in front of me, brown fur coat wide open and a very sexy, low cut, very short black dress just cutting off the bottom of her pussy, with knee high black boots. As she moved towards me, I could see the flash of her red, lacy knickers and bra. My cock was rigid; I could not believe my eyes or my luck! She gave me a cheeky grin, slipped the coat off her back onto the floor, and bent over the bed. The back of the dress rose up her tanned legs and beautiful ass revealing a red lacy thong that cut off her ass cheeks perfectly. She looked around and asked me, "So, do you like what you see?" Talk about asking a silly question! LOL!
Getting Into It
What could a man do? I'll tell you what I did; I clasped my hands on those sweet cheeks! As my hands explored the smooth curves of her bum, she began to purr. I slid my hands between her legs and began to massage her warm, moist crotch, parting her pussy through her panties and gliding my finger against the fleshy folds. She began arching her pussy against my hand, and I could feel it getting more moist and hotter. Needless to say the throbbing increased in my pants, and I slid my hand under the lace and began rubbing the pink flesh, getting my fingers nice and wet. She began groaning with pleasure as I fingered her clitoris and massaged her slit; she started panting at this stage. I couldn't bear it any longer, so I knelt down, pulled the panties to the side and started exploring her pussy with my tongue. She was really gasping at this point, grinding back and forth onto my face. She tasted so sweet and my face was covered in her juices. After a while, she stood up, slid down, unzipped my fly, slid her hand into my pants and pulled out my eager cock. She looked it it admiringly and said, "Hmmm! Looks very tasty! Would you like me to suck it?" I just about managed a 'yes', and she began rubbing it, occasionally flickering her tongue over my helmet and teasing me. After a short while, she plunged her mouth over my length and began gliding her warm wet mouth up and down my meat, giving me a very sexy sloppy blow job. She worked her mouth up and down my firm member and lashed her tongue around my helmet and banjo string… I couldn't believe how perfect at it she was! She was really building up the tension in my dick and I had to stop her before I blew my load in her mouth!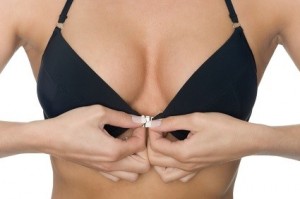 Massaging Her Pussy
Now a quivering wreck, I asked her to lie down and began massaging her very wet pussy again, building up the sensation in her clit. I slid a condom over my member and leant over her, slipping the dress off her to and unclasping her bra to reveal her magnificent breasts! Her nipples were pink and hard, and I just had to caress her boobs as I slid my tongue into her mouth, my hard cock hovering over her pussy. We kissed hard and passionately and I could tell she was dying for me to slip my dick in, so after teasing her with the end of my shaft, I plunged my man-hood deep inside her… she groaned a groan of both pleasure and relief. Her legs were wrapped around my body as I as ground her pussy against me whilst I slowly glided inside her velvet pussy. As she was about to cum, her grasp tightened around me (and I had to slow the pace a few times to stop unloading myself). As she came, she squeezed me tight and wailed with delight, panting hard. She chuckled, pushed me out of her and got on all fours ready for a good doggy session.
I couldn't bear it any longer… I eagerly slid into her from behind and give it all I had, pounding her pussy as she cried out for me to do it harder. I was building up to climax as she began a second round of orgasm, and as her pussy tightened around my cock, I couldn't hold on any longer and cock exploded with cum! Still inside her, I gently carried on gliding my dick in and out of her until it was too sensitive to carry on. Cinders then moved around, removed the condom and licked all the cum from my bell end and shaft, eagerly swallowing my load.
We went for another quick drink at the bar and we discussed how fantastic it was! Needless to say after 30 minutes of down time, we went back to the room for another round, but I will leave that to your imagination!