We all like to do our bit for the environment and to help animals all over the world. Most of the time we take a pretty passive role in it. We might watch documentaries about the animals and think "that's a shame", or we might donate some money to the charity box when we see it. However, you can now take a more active role by helping to save pandas in a pretty unusual way.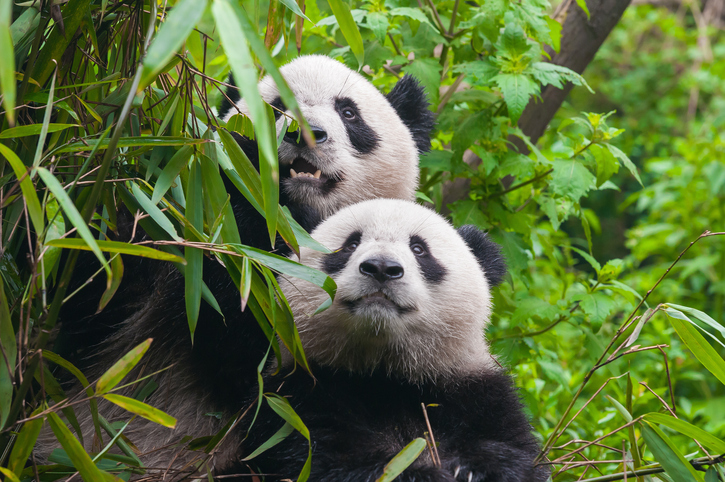 Thanks to Pornhub you can now fuck to help save the pandas. Bet you didn't think you'd be reading a sentence like that today, did you? Well you can! And we have all of the details for you in one place so you know exactly how you can help.
Pornhub cares
The internet porn giant isn't just about jerking off. They often set up events and ways for their viewers to get involved when it comes to saving the planet and protecting your own sexual health. Take last year for example. Back in the summer of 2016 they headed over to Rio to hit the beaches during the Olympics… and it wasn't just a method of getting more clicks on their site.
It was at a when the Zika virus was a problem. The area had been given a Level 2 alert, meaning that people were being discouraged from having sex. Sex was one of the ways that the virus was spreading, and given the excitement of the Olympics, people were forgetting to wrap up. And so Pornhub went out there to encourage safe sex, and they also offered people in the area free premium membership so they could jerk off instead of fuck.
This isn't the only way they have tried to help. Some years ago now they started the Give America Wood campaign, aiming to plant treets for every 100 videos watched from the big dick category. By the time the campaign had finished, they'd planted over 15,000 trees. Now it is the turn of the pandas!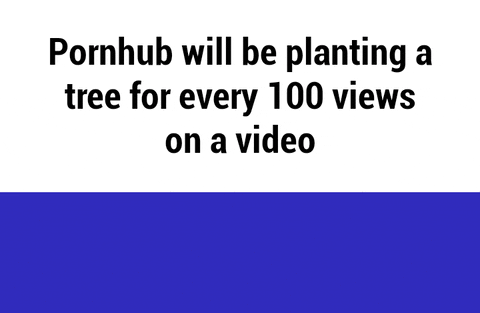 The problems pandas face
The giant panda currently sits on the vulnerable species list. This means that, unless the rates of reproduction improve or the circumstances threatening their survival change, they will become endangered and then potentially extinct.
For the giant panda, the main problem is that there are only a few days in the year when females are in the mood to mate. In fact, they mate just two or three days every year, making it difficult for them to reproduce. The issue is that male pandas spend up toe 16 hours each day eating… and the rest of the time? They are sleeping. They aren't in the mood to mate.
Scientists have been trying everything they can to try and get them in the mood. We don't think they have gone quite as far as candle lit dinners, but we suspect that the right music and romantic settings have been tried. But it hasn't worked. They still aren't mating. However, one thing that they have discovered works is panda porn.
It seems that the panda likes to watch others having fun, much like humans. Scientists noticed that showing some panda porn to them would make them more likely to mate and so reproduce. So all they need to do is show them some porn, right? Well unsurprisingly there isn't a huge amount of panda porn on the market, and the stuff that they do have is actually really poor quality. The better the quality, the more likely they are to get it on… and this is where Pornhub comes in.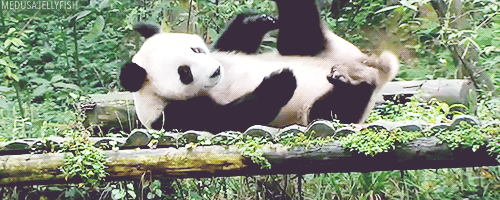 Panda style
It seems that the giant panda isn't very good at telling the difference between actual pandas and people simply dressed in black and white costumes. This is great news for humans, as we can actually help them get it on and take themselves off of the vulnerable species list!
All it requires is that we dress up as pandas when we fuck. It might sound like a big ask, but for the next month (from National Panda Day on the 16th March to 16th April, Pornhub will be donating $100 for every video uploaded as part of the campaign. Not in the mood to dress up? Don't worry, as 1 cent per video watched will also be donated.
So there are different ways you can help. You can fuck while dressed as the black and white bears or you can simply watch the videos. The aim is to give zoologists "a quality database" they can use "to get giant pandas in the mood". You might see more and more people buying panda onesies and costumes when you're out and about and if so, this might be why.
Will you be joining in?
So you could actually help to save the giant panda by making your own porn. It sounds pretty appealing, right? And all you have to do is fuck doggy style while wearing a costume. It doesn't seem too difficult, but for many the idea of shagging in a costume is a turn off.
You could watch videos instead to help out, but even this seems a bit much for some people. If you aren't a furry this is a little too close to that and turns people off. So what do you think? Will you be making your own porn to help the panda, or are you going to stick with donating money instead?
We want to know what you think. You can share your thoughts by leaving a comment in the box below and joining in the discussion there. You can also vote in the poll! Will you be making or watching panda porn, or is panda style not your thing? Latest posts by Lara Mills
(see all)