One of the biggest events is now in full swing, as the Olympic events have started in Rio! The Olympics are huge, and every time we get to enjoy them, we can't help wishing that we were there. We want to be watching the athletes doing what they do best and enjoying the festivities. However it just isn't possible. Instead we have to stay home and watch them from a distance, just hoping for a chance to get involved in some way. It seems that, thanks to porn, you can now enjoy the Olympics in a different way.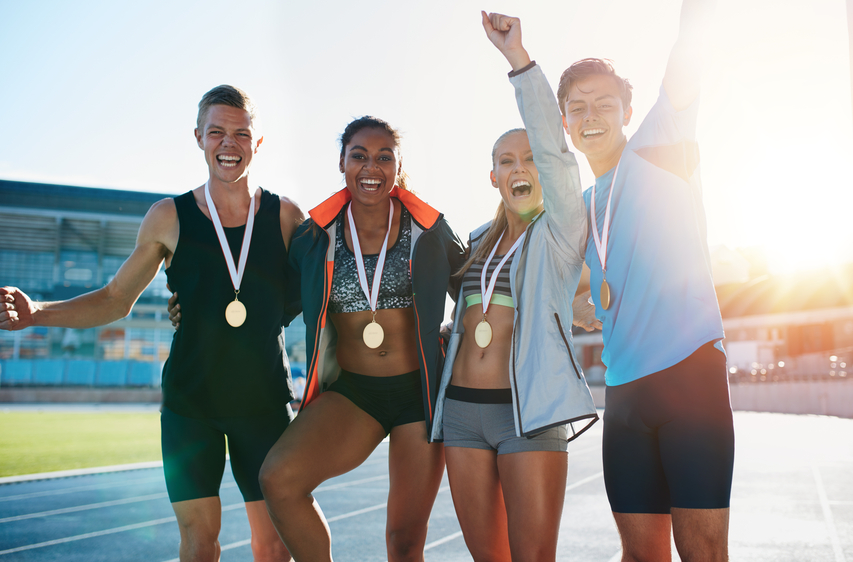 With the Zika virus threatening Rio, and attendees to the Olympics being told to abstain from sex for the best protection, people are being left lost and horny. We can't have that, can we? So Pornhub has stepped in. The porn internet giants believe that they have the perfect solution for you… and best of all? It is totally free.
What is Zika?
If you have ever been bitten by a mosquito, you'll know how irritating it can be. It is itchy at the best of times, but mosquitoes often carry infections and diseases with them. This means that a simple bite can come with a lot of complications. In Rio, there are a lot of mosquitoes of the Aedes species roaming around. These mosquitoes are the main cause of the spread of Zika. There are also a lot of people there for the Olympics. The area has been given Alert Level 2, meaning that people are being encouraged to not have sex. Sex, it seems, is another way to spread the disease.
But what is Zika? For most people, Zika is simply a mild infection that can be treated, but others suffer a number of different symptoms. Rashes, joint pain, fever, and conjunctivitis are the most common symptoms, but it can also cause serious birth defects. Definitely not a good thing!
So people are being told "no sex" while they are spending time in Brazil for the Olympic games. It has put a bit of a dampener on things. However, Pornhub have come along to save the day! And, of course, they are doing it with porn.
The Ooohlympics
At Pornhub, they believe they know how difficult it is going to be for everyone to abstain from sex, which is what the authorities are recommending as the best course of action against Zika. Because people are travelling to "the world's sexiest city", they have decided that they can "help you avoid temptation". How? The answer is with porn.
They state that, when it comes to sports, the best way to avoid injuries is to instead watch and enjoy. This is what a lot of people are doing at the Olympics. They are going to watch people playing the games and cheer on their favourite team… and probably to have sex when they are done watching.
To try and encourage people to follow the abstinence the authorities are hoping for, Pornhub have chosen to help people out. They are giving away free Pornhub premium memberships to all people in Rio during the games. The video below has a little more information for you.
Spreading the love… and porn
So how are they encouraging people to head to Pornhub? Team Pornhub headed to Rio themselves to spread the love… and the porn. Over the first weekend of the games, they hit the streets to help spread the awareness of the virus and help people out.
Not only were they spending time around the Olympic Village with Zika prevention packs, containing bug spray, tissues, and lube, but they also had Pornhub Premium gift cards for those lucky enough to find them.
However, if you are watching the games from the comfort of your sofa, you can sign up for premium protection by visiting the Ooohlympics. However, you will only get the free "premium protection" for the entirety of the games if you are in Rio. If not, don't think that you can just cheat by clicking it and getting free premium porn! If you aren't in Rio, then you will only be eligible for a seven day trial instead. But still, seven days of free premium porn? Sign us up!
Supporting the Olympics with porn
Think that free premium "protection" from the Zika virus is all you will get with your subscription? Think again. Pornhub have come up with a fantastic way of pitting you against other users. When you sign up, you can select the team that you are rooting for. When the official closing ceremonies happen in Rio, Pornhub will hold their own. They will declare the top three countries, based on support from users, awarding them bronze, silver, and gold medals.
So, will you be supporting Team GB during the Olympics by signing up? Are you going to be cheering for the Scots on the team? Or do you think you'll just sign up on Pornhub and choose GB as the team you want to win the Pornhub Ooohlympics? We want to hear from you.
You can use the comment box below or head over to the Escort Scotland forum to join in the discussion. Which team do you think will come out on top? Who did you have your eyes on during the opening ceremony? Latest posts by Lara Mills
(see all)