Prison breaks almost always make the news. We think of them as daring escapes from unbreakable places and when it happens we all want to know just what caused it. How did those prisoners manage to outwit the security?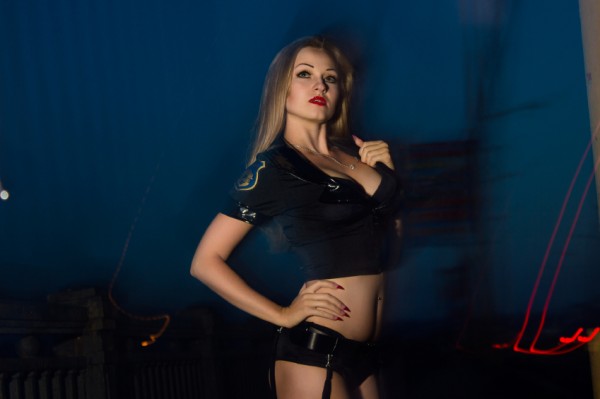 If you have ever found yourself wondering just how you would make your great escape from jail, look no further! Twenty eight prisoners in Brazil were able to escape prison with nothing more than sexy police uniforms.
Naked and handcuffed
Three wardens couldn't believe their lucky when some inmates approached them about an orgy. The women had sexy police officer uniforms on, which meant that all common sense went out of the window as the wardens' cocks stood to attention.
Image you are working in a prison and some inmates offer you an orgy. The chances are that you'd say no. If it looks like a trap and sounds like a trap, it is probably a trap.
As these wardens discovered, it was definitely a trap.
It wasn't until the morning after the mass prison break that the naked and handcuffed guards were found. Definitely not a situation you want to find yourself in!
Spiked drinks
From reading the reports, it seems that the prisoners had skimpy uniforms on to tempt the guards and, when they agreed to take part in an orgy, persuaded them to leave their posts.
What could possibly go wrong?
When they had got the men to lead them to the staff sleeping quarters, they spiked their whisky. Once the men were a little worse for wear, they were stripped of their clothes and weapons, before being handcuffed. Then all the women had to do was get changed and walk out.
Sexy uniforms
It just goes to show the temptation that sexy uniforms can bring. If I ever want to drive a man really wild, I'll slip into something more sexy, fun and lacy to get them going. It is, however, worrying that prison officers were seduced so easily because of them.
As you might expect, the police are hard at work trying to recapture the twenty eight inmates who made a break for it. So far, only eight have been caught.
Chief Angelina de Andrades Ferreira spoke out about the break, stating that the three gullible officers would face charges of "facilitating a jailbreak" as well as "culpable embezzlement".
Well, you can't say they didn't have it coming!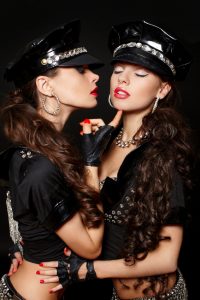 Social media
If the fact that twenty eight prisoners were able to escape with their seduction skills wasn't bad enough on its own, one of the guards has found himself facing even more ridicule after some colleagues posted his image on social media, after he was found naked and handcuffed.
Of course, if you find someone handcuffed naked, you whip your camera out and post that pictures on Twitter. The picture has been shared thousands of times, so he is facing embarrassment as well as charges for his naivety.
Do we need stricter rules when hiring prison officers? Is this a one off? Are sexy police uniforms really so hot that we forget just what we are supposed to be doing?
Let us know by leaving a comment in the box below, or head over to the Escort Scotland forum and tell us what you think of there. Latest posts by Lara Mills
(see all)