Earlier this week we told you that porn star Christy Mack was offering a blowjob to the guy who could build the best Lego model she to put in her house. The story, which originally broke on Twitter, went viral, and saw guys from all over the world rooting their boxes of Lego out and attempting to build a masterpiece.
Competition Cancelled
Well sadly for competitors worldwide, it seems that the competition has come to a crashing halt. It appears the clever lawyers were not too happy with her plan. The tweet announcing the cancellation went as follows.
"The bj competition is off due to lawyers not liking my Twitter content. I think it's because they didn't win the competition."
It seems that the boring swines didn't like the brand association with Lego. Maybe they felt it made the traditional children's toy look dirty?
The question is, would she have gone through with it, or was this just a wonderful piece of self publicity? Either way, it has worked. It certainly got me looking at various porn sites to see what she was like. And man, she was hot. Those boobs are to die for, I would check them out!
A Real Star
It seems that if I want super-hot female companionship, I might have to go and see the Fife escorts. There are escorts from all around the world, black escorts, Asian escorts, Eastern European Escorts, UK escorts, mature escorts and many other types. I feel like a kid in a candy shop sometimes!
Still, it won't stop me 'viewing the work' of Christy Mack in the future. She may not be giving out blowjobs for Lego, but she will certainly be giving guys pleasure, even if it is virtual, for years to come!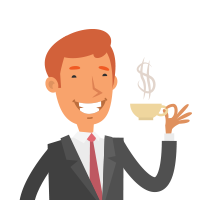 Latest posts by Martin Ward
(see all)