Vin Diesel has a reputation as being on of the toughest guys in the film industry. The star of of such movies as 'Fast and Furious' and 'XXX' is famed for his bulging muscles and menacing stare, and is certainly not one you would want to mess with.
However, it seems that his tough guy reputation may well be taking a hit after he posted a cringe-worthy video on his Facebook page where he danced and lip-synced to Katy Perry and Beyonce songs.
'Sexy Moves'
Wearing a white top, which showed off the bulging biceps which he has become known for, and a pair of shorts, the actor starts off very close to the webcam pulling faces before, moving from lip syncing, and then singing some of the words.
He kicks off his 'routine' by lip syncing Katy Perry single 'Dark Horse'. Bizarrely Vin also licks his lips and sticks his tongue out a number of times.
Still, things got even weirder when the song switched to Beyonce hit 'Drunk In love'. Vin ups the ante with his moves, grabbing hold of his crotch and spinning around.
It seems that Mr Diesel was rather happy that his film 'Riddick' had made the top of the DVD charts and what he was doing was his 'happy dance'.
Gay Rumours
Obviously most of us know the (unsubstantiated) rumours that Vin is gay (in spite of him having a girlfriend and a child) The video however is not going to do him any favours whatsoever when it comes to putting these accusations to bed
I will admit that it is nice to watch him have a good time. At least he is not so obsessed with his reputation that he has to continually work to make sure it is maintained.
However, I also think watching Vin Diesel dance around in a 'seductive manner' is rather disturbing. If I want to see anyone move like that I will call one of the Aberdeen escorts who look a damn site more sexy.
I am now off to have a drink to get those images of Vin Diesel grinding and holding his crotch out of my mind. Have a good day everyone!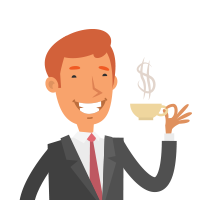 Latest posts by Martin Ward
(see all)