There are plenty of sex problems that we might encounter in the bedroom. Erectile dysfunction, premature ejaculation, and more. We tend to get very worried that these might happen to us, and people are often looking for a culprit to blame for it. Most of the time that culprit is porn.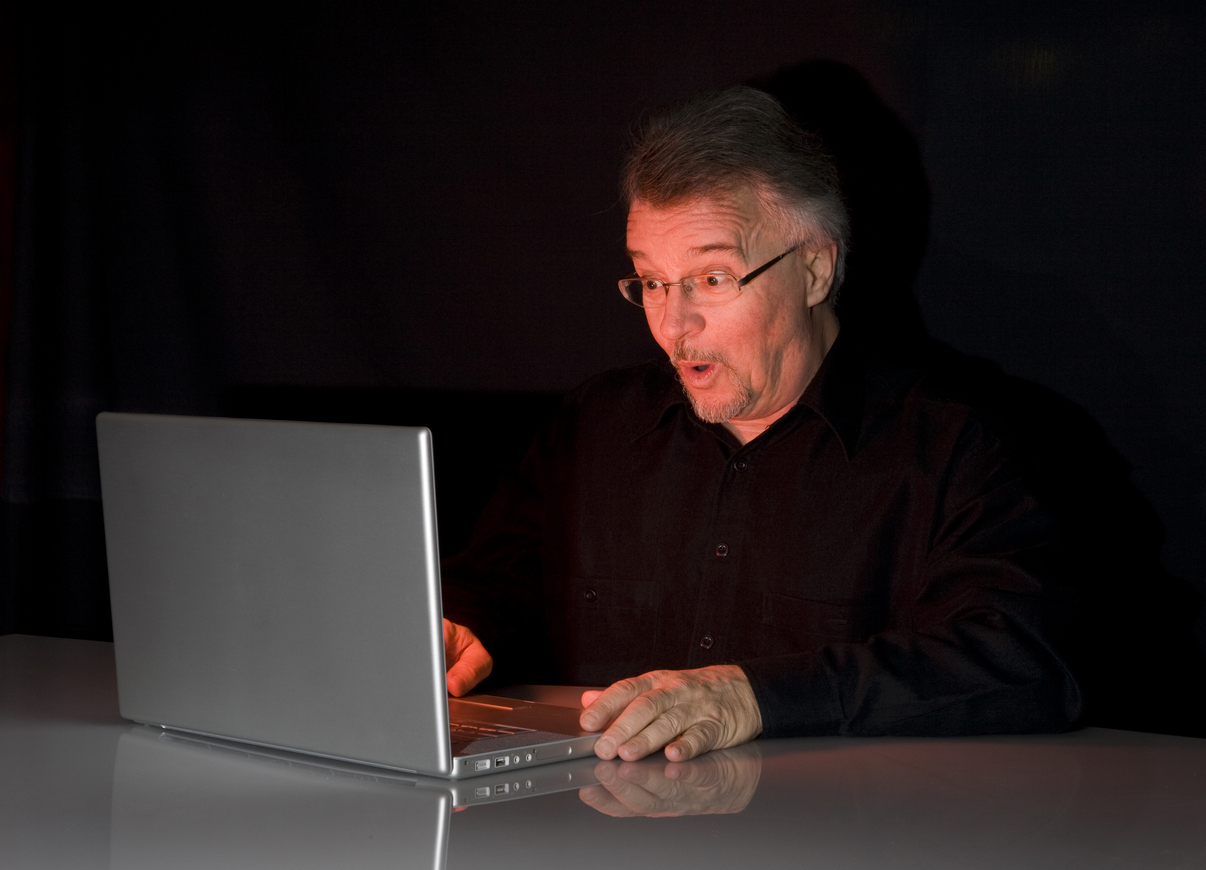 Porn gets blamed for a lot of our problems in the bedroom. Everything from penis problems to relationship breakdowns and everything in between. So why is porn blamed for ruining out sex lives so much?
Our survey says…
Sex surveys are pretty common place. We want to know more about sex, porn, and our kinky interests. We want to know if we are as satisfied as we should be when fucking our partners or if there is something more we can do to try and make sex exciting again.
It shouldn't be surprising that there are a number of different sex studies into porn and just how big of an impact it has on people's lives. Most people watch porn. Sure, not everyone is willing to admit it, but we watch it regularly. It is so easy to access, and often free, so why wouldn't people enjoy it?
We already know that your energy levels matters, as studies have shown that being tired could ruin your sex life, but it seems that it doesn't end there. Even looking after your body can change things, as the gym becomes another sex life killer!
There are been studies before where the results had porn blamed for ruining sex lives, and they seem to be a regular occurrence. Usually it is simply a case of saying that people get unrealistic expectations from porn, and that our sex lives just aren't satisfying because we expect all women to look like porn stars and all men to last an hour or more. Now it seems that porn is not only to blame for this, but also for erectile dysfunction.
Keeping it up
According to NewsWeek, porn isn't only bad for our sexual expectations. It seems that "excessive pornography viewing is likely to contribute to a risk of sexual dysfunction in men". This is according to new research put forward at the 112th Annual Scientific Meeting of the American Urological Association.
The theory behind these results is that men will watch porn more and lose interest in real sex. They'll become addicted to watching porn and would be far happier jerking off to their favourite porn star than actually having sex with their partner. They find it harder to connect to sex in the real world, and so their body won't react the same way.
They won't be turned on the same as they used to, meaning that things like erectile dysfunction are real issues men face, apparently as a result of watching too much porn. The solution seems to be simple: help men reconnect in the bedroom and cut down on the amount of porn that they watch.
Scary results!
The actual statistics from the study are a little worrying. Of those surveyed, the majority said that they watch porn on their smartphones. Porn is now more accessible, as 55% of women and 62% of men will watch it in this way.
This might not seem like such a big deal, but then we get into the results that have porn blamed for our problems in the bedroom. It seems around 20% of those surveyed stated that they would use porn between three and five times each week. A further 4% stated that they would rather masturbate while watching porn than fucking their partner.
Not a big deal? It is when you look at the number of participants in the study. 312 men took part. This means that around 62 of those surveyed watch porn almost every week day, and that 12 men prefer porn to their partner.
What if it was reversed?
These statistics might seem a little concerning to look at, but there are a few things we need to keep in mind. For a start, only 312 men were surveyed. Of those surveyed we know that they were all of the same age group. We also know that they were heterosexual and married white men. So not only is the number too small to apply to the rest of the world, it also isn't a diverse enough sample.
There is also another explanation for these statistics. Many people in relationships, who find that they are unhappy with their sex lives, will turn to porn as an escape. Perhaps they struggle to connect during sex because they aren't getting as much enjoyment from it? Maybe they have some fetishes that they cannot talk to their partner about? What if they have talked to their partner about their fetishes, only to be rejected?
For so many people porn becomes a way to explore their kinky interests without judgement, or simply a release of pent up energy. Is it right that it gets blamed for ruining our sex lives so much? Why is porn blamed so much? Is it simply because people don't like the fact that others enjoy it? We want to hear from you. Let us know what you think by leaving a comment in the box below and joining in the discussion. Latest posts by Lara Mills
(see all)