Could you name a town or city in Scotland that hasn't been plastered on travel brochures and 30-second adverts that you'd see television? Well, I'm pretty sure that you can, but to be honest, the first couple of cities that would think of are Glasgow, Aberdeen, and Edinburgh.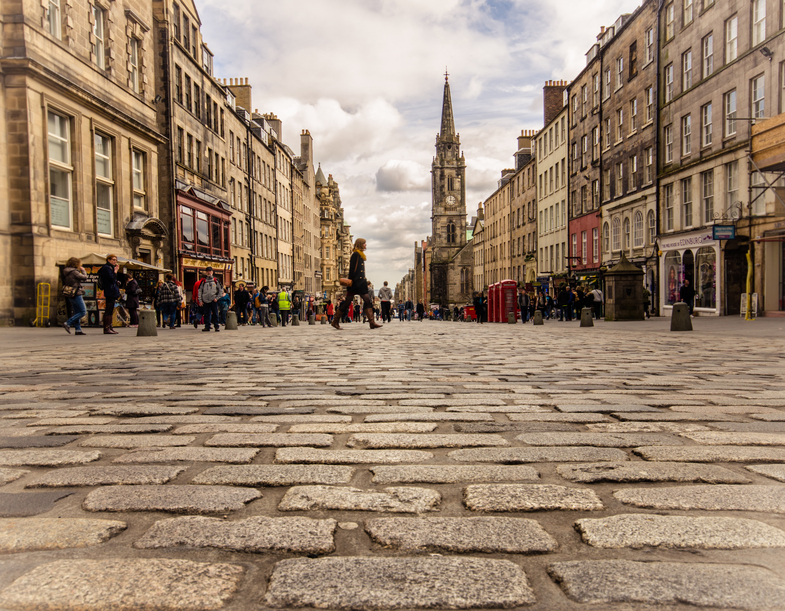 But if someone asks you which Scottish city you'd think of first, it would definitely be Edinburgh. Why? It's the capital. Duh. It's the city where you would find yourself bumping into a range of shoppers, traditionalists, and architecture students that can't stop fantasising over the range of the gothic castles that are settled there.
However, before you go and leave this article unread, you should know that Edinburgh is one of the top places in the country where you can enjoy the companionship and pleasure of an alluring acquaintance, or even a couple of them. Again, it is Scotland's capital city; you wouldn't solely be surrounded by farmers in kilts in the middle of the countryside unless that is your thing. I could see that being my thing too, as long has the guy has massive, strong quads, then I could get down and dirty in the middle of a field with him.
Like any other major district in the world, you can expect that Edinburgh is filled with bright lights and hot spots for you to go and visit. But as the saying goes, each to one's own, so where could you, or would you go and explore with an escort in Edinburgh?
1) Princes Street
Whenever my mum would visit me in the city that I live in now, she'd always hit the high street first. I'm not sure whether it's just because the district has different shops there, or she thought that the shops with the same name in her hometown would have different clothes.
No matter what the reason would be, you cannot stop a woman from shopping, especially if she would be a luxurious courtesan that knows exactly what she wants. So, if you're looking for a particular place where you can spoil your intimate companion to your heart's content, it would be Princes Street, the area where all the guys go to buy their Ralph Lauren shirts, and the girls visit to buy their Jimmy Choo stilettos.
2) Edinburgh Playhouse
Unfortunately, it's not the kind of playhouse you were thinking about. It certainly wasn't the kind of playhouse I was thinking about when I first heard the name…I'm a pervert.
The venue used to be a cinema before turning into a hosting ground for touring musicals and concerts. You don't get a lot of leisure & entertainment buildings that offer you a live performance like musicals, which is what I find unique about the playhouse. It shows you that the city caters to everyone's interests and hobbies, which makes it a good place for an independent escort to visit if she likes seeing and doing gorgeous people dancing and singing on stage.
3) Edinburgh Zoo
What kind of capital city would Edinburgh be if it doesn't have a zoo? London has one, Dubai has one, even Bangkok has one. Therefore, you can't call Edinburgh a capital city if it doesn't have a zoo. Well, that was the notion that I received.
On a sunny day, the venue is a relatively lovely place for you to go and have a walk around. If you're the sweet romantic type that loves to walk around with a bucket of popcorn in one hand and a lady in the other, then the Edinburgh zoo would be the place where you can fulfil your dream of being surrounded by animals while having a date with a courtesan. Make sure that you have the song 'Perfect Day' by Lou Reed playing in your head for boosted effects on your escort date.
4) The Fruitmarket Gallery
You shouldn't forget that Edinburgh still keeps its heritage and creativity alive in Scotland. After all, it is the home of many Art and Design students that are pretty innovative with their work.
The Fruitmarket Gallery is considered to be a niche venue for you to spend your leisure time and activity at, but let me reassure you that you would not be left disappointed once you've finished your time at the gallery. Fruitmarket caters to the lovers of minimalism, modernism and post-modernism, which adds to the fact that the city can adapt to modern life without letting its Gaelic heritage diminish.
5) Camera Obscura
As mentioned before, you will find yourself surrounded by architecture students (as well as art & design students). Before you go looking up the venue's name on Google, the Camera Obscura isn't any ordinary museum that you just sit in for a couple of hours, you get the chance to interact with the exhibition by nearly falling over in the Magic Gallery.
The gallery does look like the imagination of a person while tripping, but hey, everyone needs a bit of colour in their lives, and why not share that colour with a gorgeous lady that enjoys going to Wonderland every once in a while?
6) Craigmillar Castle
Scotland isn't Scotland if it wasn't for its castles, or for its deep fried Mars bars. Also known as Edinburgh's 'Other Castle', the Craigmillar Castle is known for being used as a safe haven for Mary Queen of Scots in 1566. Even though you can discover and explore the interior halls and prisons in the fortress, you're not restricted to be inside the castle.
You can actually go on an eerie walk around the gardens where you can try and search for an 'unusual fishpond in the grounds' that's formed into the shape of the letter P. If Edinburgh was a person, she would be known as the oldest and most hardcore Goth in the UK.
7) The Scotch Whisky Experience
Who wouldn't want to try out the country's finest scotch whisky? You wouldn't be able to find a hot courtesan in Scotland that doesn't.
The Scotch Whisky Experience is basically another interactive museum at the top of the Royal Mile that allows you to experience one of the local's favourite liquors while learning how to make it at the same time. Food is available for you and your elite lady to consume at the venue, just in case you need something to absorb the alcohol in your stomach while you're waiting for your Scotch Whisky training lesson to begin.
8) The Kitchin
Of course, the restaurant at the Scotch Whiskey Experience isn't the only place where you can get your breakfast, lunch and dinner. There is also 'The Kitchin', one of the top 10 restaurants that the telegraph recommends you to go and eat.
If you manage to book a table at the venue for you and your chosen escort, she would be impressed with you, due to the fact that it has been given a Michelin Star in 2007. If you think that the restaurant would only serve the finest of Scottish meats, think again. The venue provides a 'Vegetarian Surprise Tasting Menu' for anyone that has a different taste; that's beneficial for you if you're in the presence of a vegetarian escort.
9) Prestonfield House
Ok, you can't say that you've experienced Edinburgh if you haven't spend a night in the city. Where else could you spend an exquisite and luxurious night in if not Prestonfield House. The 5-star boutique mansion will make you feel like you're the Baron of Scotland once your stay at the house it over.
By the way, the website presents the accommodation, it makes the 'luxury rooms' at the hotel look like your basic rooms at Premier Inn. It has a range of suites that are given their own names like 'Lord Provost', 'Churchill', and 'Allan Ramsay'. Depending on your courtesan's taste in interior design, each suite has their own unique character that merges traditionalism and modernism together into one unusual, unique paradise.
Additionally, if you want to experience the pleasure of an Edinburgh escort while you immerse yourself in 17th Century Scotland, then Prestonfield House is the place to go.
What is Edinburgh like overall?
I'm not saying that the capital of a country is the only highlight for you to go and see, but it's somewhere that you don't want to miss out on exploring; Edinburgh is one of those places. I have many friends that have travelled to different capitals all over Europe, where they've told me stories of how they almost got trampled during rush hour.
But when they were describing the city to me, not once did they mention about the stress of trying to get on the tube. To me, that means you can travel underground to get to the district that your ideal escort is settled in, where you can learn how to flirt and make her like you in the way that an Edinburgh local would.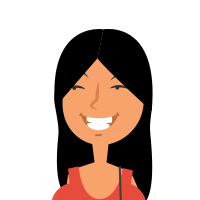 Latest posts by Zoe Jaspers
(see all)