A lack of sex in a relationship is never a good thing. In the short term it can lead to tension and frustration, whilst in the long term it can bring a relationship crashing down. Unless you are in an asexual relationship and have gravitated to someone of the same ilk as yourself, it is unlikely anyone in a sexless relationship is actually going to be happy, even if one of them can cope or fill the time better than the other.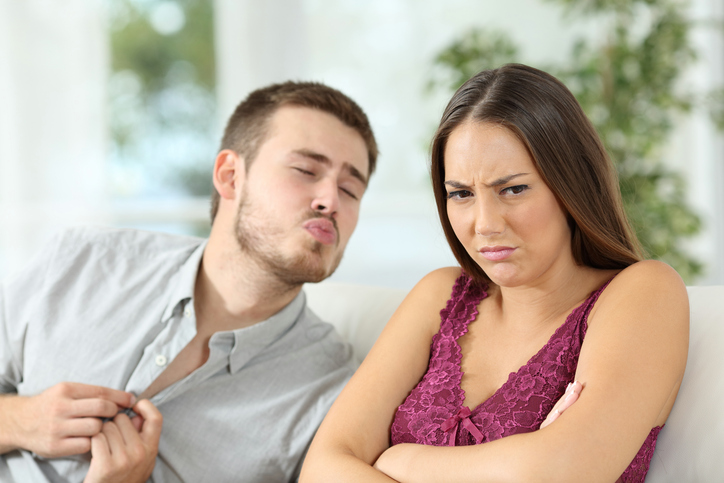 But what are the reasons people don't want sex in a relationship, and what can you do to solve the situation? Well, your friends from Escort Scotland are here to help.
There are a number of reasons why people lose sex drive, but I will cut them down to three main issues, and give ideas of how you can fix it. So here we go.
1) Stress and Mental Health Issues
This can be a big one when it comes to reducing sex drive. Life is stressful for many, with falling wages and the pressure of feeding a family, or keeping a roof over their head. If someone's head is full of bad things, then sex gets pushed out. The less they release from sex, the more stressed they will become, so it is a self fulfilling cycle.
Mental health issues are another factor. Depression is different to normal stress (even bad stress) but will have the same negative affect as stress and worry.
To help fix the issues, it is likely that the other partner will have to be in tune with how the affected person is feeling. When someone has stress or mental health issues, they aren't likely to vocalise it in clear terms. So instead of just feeling sorry for yourself, realise that they may not be feeling top of the world. Tell them how special they are, do things which aren't sex related but fun. Maybe recommend a trip to the doctor. Let them know you will be with them every step of the way. Sex may well be back on the table if you can help them feel better. Still, it is best to never pressure them if they are in this situation.
2) A Lack of Self Confidence
This is one that happened to me, or to be fair, my partner when she had our child. Our daughter was a nightmare when it came to sleep, and everyone started to look a bit rough as we were knackered. This led to my partner's sex drive going down the toilet and she just didn't feel sexy at all (I found out later). My reaction before knowing this was as a normal human who though she just didn't want it, was to not press her too much as I didn't want to come across as 'rapey'. However, that just led to extended periods of no sex and everyone feeling pretty crap.
What I maybe should have done is worked out that this was possibly an issue with self esteem for her. Instead of just getting myself a bottle of wine most nights to amuse myself, I should have let her know she was still attractive, and boosted her confidence.
You don't have to have had a baby to feel a lack of self esteem. There are many different scenarios; you can feel tired, you can have put on weight, there are loads, and they can be real or perceived.
Just be aware if your partner is suffering, and try to make them feel special.
3) Sex Has Become Stale
Let us be honest, having sex with the same person can get dull. Many people do the same positions, and it becomes a race to the finish. In the end, if something is boring, why would you want to do it that often?
The best thing to do in this scenario is to spice things up. Try new positions, maybe venture into the world of BDSM (though both these ideas need discussed, especially the BDSM part). But if you can make sex something to look forward to, rather than just a chore, then the chances of it happening, and becoming more of a regular occurrence.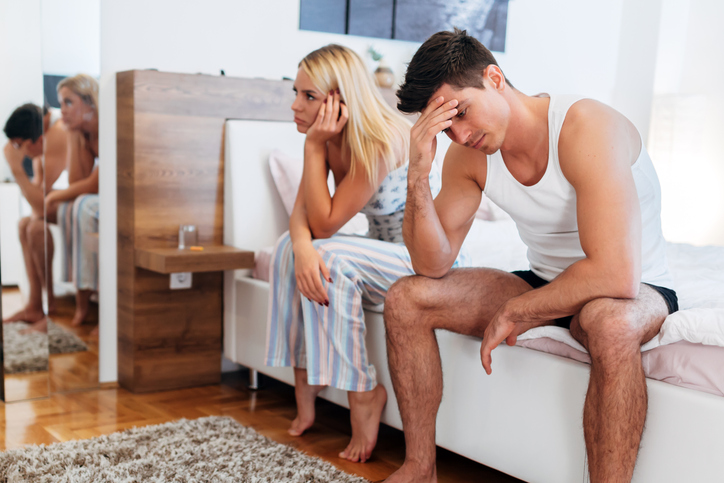 There can be other factors, ranging from previous sexual abuse, to the person cheating and not needing it off you. All reasons will need their own actions, ranging from help and understanding, to being shown the door, But in the end, the three we mentioned appear to be the main reasons a partner will lose their sex drive.
Whatever the reasons are, good luck getting them sorted. A strong relationship makes us all happier, and we almost certainly need sex for that.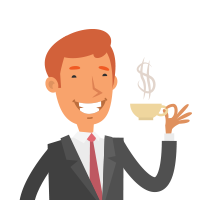 Latest posts by Martin Ward
(see all)