Sex can often get very dull, especially if you aren't an imaginative person. People often suggest that the best way to spice up sex is to try some fun things in the bedroom. If you don't have the creativity for it, this can be tough. Coming up with fresh ideas is a real challenge, which is why finding creative sex tips online is such a huge help.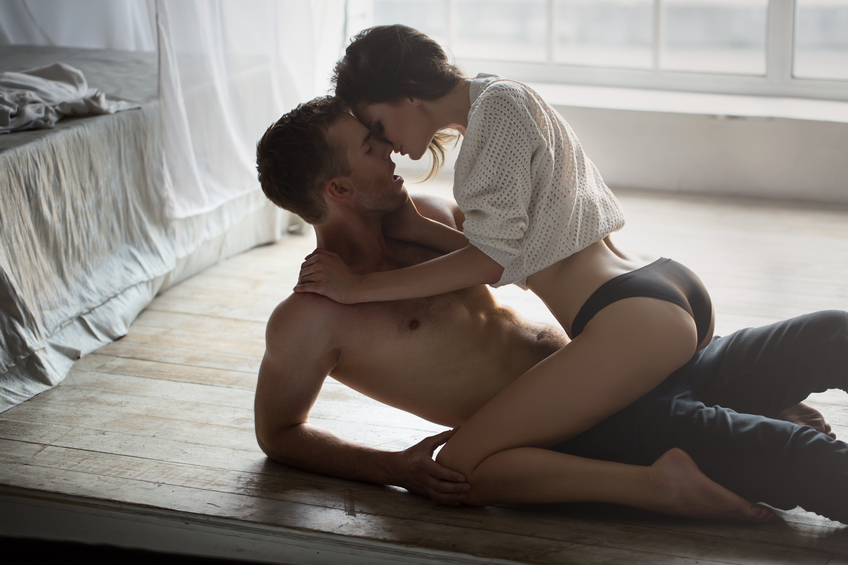 There are some simple things you can do to make sex fun again, and if you aren't at all creative you don't have to worry. Here on the Escort Scotland blog we have three fantastic and creative sex tips you'll want to try!
1. Share your fantasies
Talking to your partner about sex can be really tough, especially if you want to share your sexual fantasies with them. Many people don't feel as though they can talk to their partner about their wants and needs in the bedroom.
A good way to open up that dialogue is to turn it into a game. Tell your partner that you are each going to write down a few different fantasies you'd love to try. They can be as complex or simple as you want. Do this in secret. Then, fold them up and put them into a bowl. You then draw one from the bowl and talk about it
Because you are both putting your kinks and fantasies into a bowl, it is a little easier to talk about. You might even find that you both have some similar fantasies to talk about! Once you have shared your fantasy, your partner might be able to help you make it happen. They may be more creative than you, and so able to come up with some fun ways to try it out. 2. The sex position challenge
Sometimes you will find that both you and your partner are really in the mood for sex. You'll be so excited to fuck, but lack the imagination to make it a little different each time. One of the best creative sex tips you can use is to get online and look up different sex positions.
But this is a little dull on its own. Instead, you and your partner should be making it a little more random. Between you, choose a handful you are excited to try. Then use a random number generator to decide which you will do. This leaves it entirely up to the odds and it'll get you out of your comfort zone.
When you have tried all of the different positions you'll have some new ones to use in the future. You might not like all of them, but this is fine. The internet is full of plenty of exciting positions to try. Looking for inspiration? The Escort Scotland blog has plenty of hot ideas for you.
3. The final countdown
If you really want to up the ante, a timer is a great way to do it. You'll see it a lot in movies and TV shows, and it can really help you in the bedroom too! There are a few different ways to add this element of tension to your sex life, and if you aren't creative don't worry. We've got them below.
The 100 to 1 challenge is a popular masturbation challenge, but you can also apply it to the bedroom. In the challenge, someone will begin to masturbate and count out loud slowly from 100 to 1. They are not allowed to let themselves cum until they reach 1. It really increases the tension and is a lot of fun if you try this while going down on your partner. You can test if they are paying attention by climbing back up the numbers, or you could get them to count as you eat them out.
Feel like you need to spend longer on foreplay? You'll probably have tried something like seven minutes in heaven in the past. You can apply this to foreplay by simply taking your phone into the bedroom. Set a timer for seven, ten, or fifteen minutes. You aren't allowed to fuck your partner until the timer goes off.
Not only will this get you and your partner really turned on, but it'll also force you to slow down foreplay. You'll want to be constantly doing something, and you'll find that you touch every inch of their body to do so. You might just discover some new hot spots to play with at a later date, and when the timer does go off it'll lead to really intense sex.
Your best creative sex tips
Some tips seem to be simply a recycling of the things that you have heard before. Not many of them have imagination. This is why looking for creative sex tips is such a great idea. If you aren't very imaginative or simply don't know what to try next in the bedroom, creative sex tips can point you in the right direction.
When we think of creative sex we tend to go for extremes. We'll think of doing handstands while fucking, when sometimes simply taking your sex session into a different room is enough. Fed up of the bed? Try the floor or the sofa. Feel as though you take their clothes off too quickly? Fuck with them on.
Maybe you have a fantastic imagination? Perhaps you have some amazing sex tips you want to share with others? If so, you can use the comment box below to share your knowledge. You might even find some incredible tips you can't wait to try, so what are you waiting for? Share your more imaginative sex tips and see what other suggestions you uncover. Latest posts by Lara Mills
(see all)