"To cover, or not to cover?"… "To cover, or not to cover?" This is a question that goes through our minds sometimes, when we want to go down south on our partners.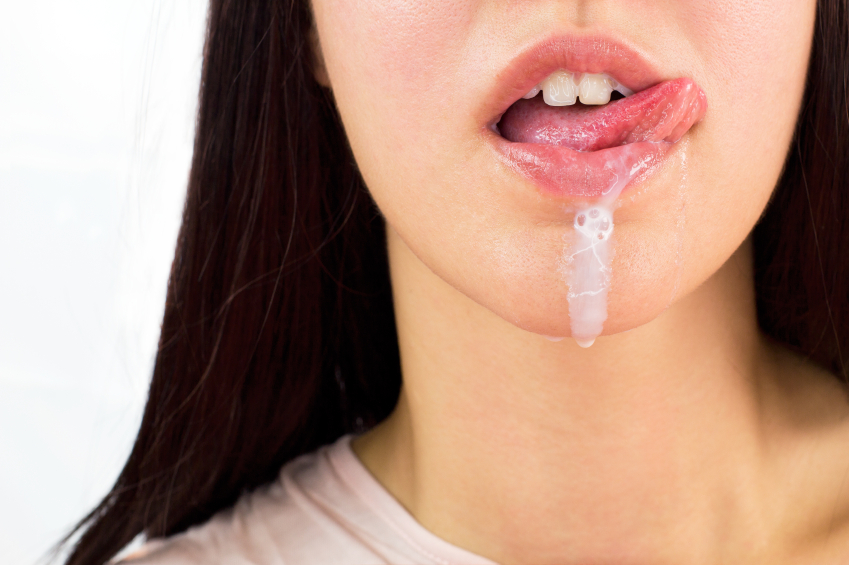 You'll be glad to hear that you're not the only one who contemplates using a form of oral contraception.
Some of you may be thinking "Well, using protection for oral is not as important as using one when going all the way." Others may say "What if I go limp down there while I'm wearing a glove?"
Guys, guys, guys…You can still enjoy a good blowjob when you're using a condom. You just have to be a bit clever, and improvise on a few things that will make you explode while wearing protection. Then again, why should you be covered, other than the prevention of STIs? It feels good when you can feel a gorgeous acquaintance's tongue on your cock. What are the advantages for both covered and uncovered oral sex?
The benefits with rubber, and without rubber
Now, for all the men who are not aware of the new sex acronyms that are spoken nowadays,the word form 'OWO' stands for 'Oral WithOut Condom'. This act will often results in 'CIM', which means Cum in Mouth'…obviously.
You also have covered oral, which is a blowjob or any form of oral sex that is protected, like a condom for example. Normally, people who keeping an eye on their health, would only get down and dirty when there's something on the end of it.
I think some friends and old acquaintances of mine, tell me that they don't use protection when they let someone enter inside your throat. They consistently stated to me that it's unlikely to catch a disease through oral sex, compared to catching one through vaginal or anal sex.
When I hear that statement, a part of me wanted to shout out "How the hell are gonorrhea and oral herpes still infecting people today then?!"
I know some people may be thinking that I'm a sexual health maniac, but I'm not really! Plus, I understand that some guys lose sensitivity in their manly regions.
A range of guys don't cover up because they don't want to experience going soft midway, and struggle to get it back up again. There's nothing wrong with performing OWO. The actual sensation of touch can arouse anyone, making them feel closer to the person who's going down on you.
On the other hand, some girls would rather spit than swallow.
Most of my girlfriends find it quite difficult to let a guy finish in their mouths, because the taste makes their stomachs churn. However, they forget about all the great alternatives of slipping your lips over his shaft, while the guy is covered. The use of flavoured condoms is still trending, for people who don't want to experience the taste of latex.
I'm going back to an anecdote of mine now. I've had a few experiences when encountering a male friend…or a friend with benefits…a fuck buddy. When a guy gets hard, I make sure that my hands are clean beforehand. Nearly all types of condoms have a layer of lube in them, but I know that guys like the whole experience really wet…So, I apply another small layer of lube onto his shaft, which would make him feel the moist sensation when putting a condom on him.
From there, I proceed with my sexy moves, sucking him with my tongue and mouth, that would make him feel like there was no piece of latex in between us. The feel of pleasure and the reassurance that you're both protected – it's great!
Escorts performing OWO and covered oral
You will find a lot of escorts won't perform any kind of sex without a condom, whether it's thrusting inside a mouth, pussy, or asshole. This is for the reason of not wanting to catch an STI or HIV. However, there are other service workers who will offer OWO services to their clients.
If an experienced escort or punter would know anything about the business, is the importance of sexual health. Yet they shouldn't disregard the pleasure exchanged between themselves.
It's like what I have mentioned before, some men just can't get a hard on when their cock is wrapped in latex. It's fine if you get turned on when you shoot your load into an escort's mouth. If you want to carry on seeing other escorts as well as other people, it is always advised that you get yourself checked and stay clean. This also applies to the escorts too, they will also get regular checks to keep themselves clean so they don't catch anything.
If you just keep a small eye on your hygiene, then you can get on with your own business, same for the escorts. When escorts catch an infection, it can stall their business tremendously, they would have to take time off taking antibiotics and healing, which will lead them to lose clients and profit. That is something you don't want to happen, if you fancy seeing your favourite escort again.
Pleasure and Safety
Finally, you know about the ins and outs of both OWO and covered oral. You know the meaning of them, and you know the benefits of the two different forms of oral sex. Some of you may still be apprehensive or doubtful and what to think or which act is better.
Overall, it's all about the balance between safety and pleasure. It doesn't matter if you choose to go OWO with an escort, or feel the need to perform covered oral on your partner. Just keep the feeling mutual between each other. Get checked every 6-12 months, keep yourselves clean, and then the only thing that should be in your mind, is the sensation of a tongue wrapped around your manhood.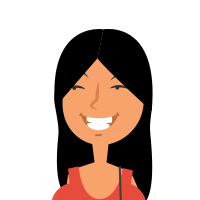 Latest posts by Zoe Jaspers
(see all)