Being a new punter can be scary. You have a number of concerns on your mind, and while you'd like to simply relax and enjoy the date with your chosen escort, it can be difficult. Whether you worry about saying the wrong thing, being late, or even whether it is what you really want, there is likely something on your mind.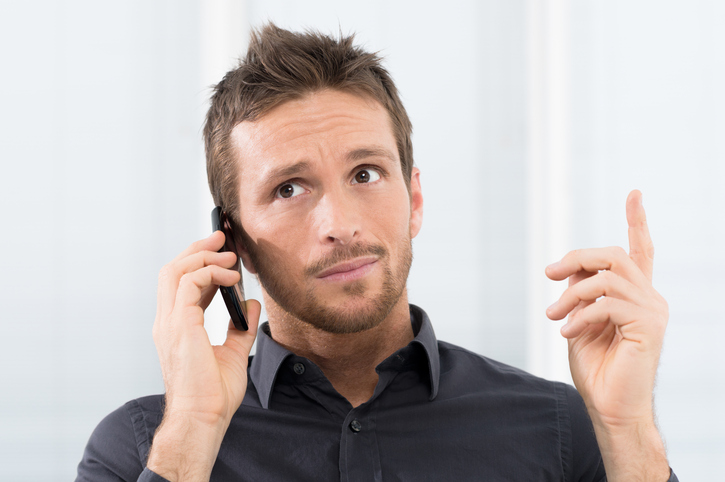 But everyone had to have a first time. If you are struggling to overcome your nerves, don't worry. I take you through a few of the common concerns a new punter might have in the run up to their first date. You'll also find some tips of how you can ease your nerves and just enjoy the booking.
Accept that nerves are normal
You might find it hard to believe, but even the most confident people get nervous before a date. It is the same when you are going on a date with an escort, as Twitter user Kit Bauer tells us. They shared their experiences as a client on Twitter, highlighting some of the things that you might not have thought about before.
One of the first points they addressed was the fact that they wanted to cancel the booking at the last minute. They wanted this date, and yet they also wanted to cancel. As you can see in their tweet below, they had a number of different reasons going through their mind.
1. I wanted to cancel at the last minute

I was worried they would judge me, or we wouldn't get along. The nerves killed my arousal and suddenly spending hours having my fantasy fulfilled sounded awful. I wanted to get under the covers and turn my phone off.

— Kit Bauer (@foodsexwater) 22 May 2018
For many escorts, a last minute cancellation is incredibly frustrating. As an escort, as well as a client, Bauer knew this. They went on to say, as you can read in the tweet below, that they were surprised by these nerves. However nervous they were, they managed to forge through them and go ahead with the booking.
The moral here? Everybody gets nervous, and it is normal to feel nervous about a date. Most of us get a little anxious if we are doing something new, but when you manage to not let those thoughts win, you can have an incredible experience.
I was honestly so surprised that I had this deep urge to do one of the most annoying things a client can do. I was excited for the booking, but right before it began I wanted to throw up. I relied on my experience as a worker to relax and go ahead with the booking.

— Kit Bauer (@foodsexwater) 22 May 2018
Know what you want
It can be difficult to know exactly what it is that you want from your first date with an escort. You might simply think that you want things to progress naturally, but this can make it difficult for the provider you are with.
They want to ensure that your booking is catered to you and your desires. It helps to give them an idea of what you want before you go into it.
No, you don't have to say that you want whipping or you want certain things if you don't. A simple clarification such as "I'd love to explore GFE with you" can really help. This is something that Bauer discovered when they booked an escort, as you can see from their tweet. They were able to help give their provider some ideas, so that they could prepare for the booking.
4. Knowing what I wanted was v helpful

A lot of clients say they are looking for "a bit of fun" or they don't know. Pausing to think "what am I actually looking for?" helped to give my providers some general ideas.

— Kit Bauer (@foodsexwater) 22 May 2018
Tricks to ease your nerves
It is normal to feel nervous in the run up to your first escort date as a new punter. The trick is learning to manage your nerves. Everyone has things that they can do to settle themselves and focus on enjoying it. What you do will depend on you. However, I do have a few things you can try.
For a start, tell the escort. If you tell the escort that you are a new punter and this is your first date, they will be able to alter their behaviour slightly. They might give you more compliments or take things slow in order to ease you into it. There's nothing to be ashamed of, and by telling them you are new to it, you are helping them to cater the service to your needs. Plus, as Bauer explains below, communication beforehand is good.
You should also accept the shower. The majority of escorts will offer you a shower at the beginning of a booking. You should accept the shower anyway, but if you are nervous, you have even more reason to. Standing under the water gives you a chance to calm yourself down. If you've been getting nervous sweats, you can freshen yourself up. It is the perfect way to relax before a booking.
3. Communication beforehand is good

One of my providers asked a lot of questions about my fantasy to understand it, they invested time in understanding my needs beforehand. They knew I was a genuine client so were willing to do this before payment.

— Kit Bauer (@foodsexwater) 22 May 2018
Your experience as a new punter
Kit Bauer's experiences as a client are intriguing to read, and you can learn a lot from their tweets on the subject. Reading about the experiences of others can really help to settle your worried mind, which is ideal for the new punter.
Once you've had your first date, you might find it useful to share your story. You can tell others what you have learned as a first time client and give advice for others to heed in the future.
Got some top tips you'd like to share? Why not leave a comment below? You could help another new punter to relax before their booking, or give them some advice on what type of service to look for. Latest posts by Lara Mills
(see all)