There are many different ways to get someone interested in politics. You could talk to them about a topic that interests them, and how your political party might help with that. You could even introduce them to some of the revolutionary things your party can do for the country. Or, if you are a councillor and wife of an MP, you could simply share sexy snaps of yourself on Twitter.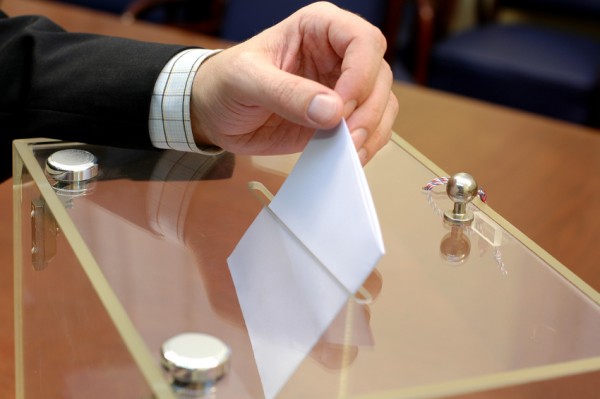 It might not be the most traditional way of doing it, but for one MP his popularity has certainly improved after his hot wife posted lingerie photos on social media.
"I'm Labour through and through!"
Simon Danczuk is the Labour MP for the market town of Rochdale. His wife, Karen Danczuk, is also a councillor for Labour.
However, the sexy councillor has stirred up a storm by posting pictures of herself in sexy lingerie on her social media account. In it, you can see her in a black and red basque with the comment "I'm Labour through & through!" underneath.
The images have been retweeted and liked hundreds of times, although not everyone seems to believe they are in good taste.
She has been attacked for these images by those who feel these aren't appropriate for someone with such responsibilities to share.
To be honest, I don't see what is so wrong about them. She looks amazing in them. Maybe that is the problem? If my body looked that good in lingerie like that, I'd want to show it off too!
Controversial councillor
This is not the first time Mrs Danczuk has found herself at the centre of controversy.
Just last week she stated that Harriet Harman, the Labour Deputy Leader, told her that she is "far too pretty to be interested in politics and should be in Girls Aloud". So, only ugly people should care about politics? What does that say about Harman?
Ms Harman has since denied that she ever made these claims and dismissed them as "inconceivable".
"I have always believed it's what you do in politics, now what you look like. I have never discouraged a woman from getting involved in politics on the basis of their looks."
However you look at this situation, Mrs Danczuk's images are showing a fresh new face to politics, and one that is certain to drum up more interest.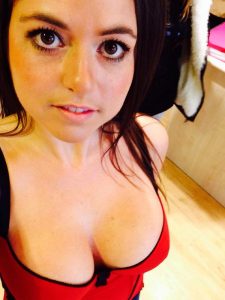 Can politics be sexy?
I have a very minimal interest in politics. Honestly, with all of the people raving about the different problems the UK faces and how no party is doing enough to help, I have been put off by it.
Things like Britain First saying that they aren't a racist party is another thing that bugs me. If you have to keep saying that you aren't a racist party, you are probably a racist party.
It's like when people say "I'm not ____ but…" and then follow it up with a horrific statement, as though denying it first makes it okay.
Is Mrs Danczuk's stunt enough to draw more attention to politics? How would you react if she came knocking on your door to discuss policy?
Let us know by leaving a comment in the box before, or by heading to the Escort Scotland forum and tell us who you think is the sexiest politician. Latest posts by Lara Mills
(see all)