Spanking is a lot of fun when it's done right. Whether you are the one giving your partner a good spanking, or you are the one bent over at the mercy of their hand, it is both pleasurable and fun to do.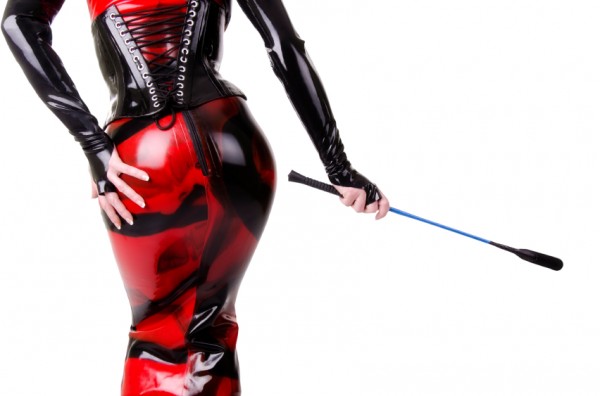 If you are trying out spanking for the first time, it can be a little intimidating. You might have seen plenty of hardcore spanking porn videos, but that won't help you figure out just what is right to do.
How hard do you hit? Where should you hit? Should you use toys to spank with, or should you stick it to them with your hand? We take a look at the dos and don'ts of spanking.
Set the rules
The first thing you need to do is set the rules. Sit down and talk with your partner about what it is you want. Whether you want to spank them, or you'd love nothing more for them to spank you, you should make this clear in your first conversations together.
If it is part of a fantasy, tell them about it in detail. This will help them get into character and make the experience a lot more pleasurable for you.
You also need to establish a safe word or a safety system to keep everything fun for you both. Ending things early isn't a sign that you or they are weak. If anything, it shows that you know your boundaries and when you need to bring things to a close.
One of the most popular ways of keep things safe is by using a safe word. This word is usually something that you wouldn't usually say in that situation (not "no", as this could be part of the fantasy). People will also use colours, such as red, amber, and green, to show their partner how they are feeling. Red would represent stop, amber to use more caution, and green for more intensity. Choose whichever method suits you both the best.
Get comfortable
One of the most overlooked parts of spanking is the position. You often become so fixated on setting the rules, using the right equipment, and having fun with it that you get to the act of spanking and find yourselves unsure of just where to go.
Over the knee tends to be the standard spanking position. It allows you to get a good angle for spanking, while also adding to your fantasy. However, it can be very uncomfortable for the person being spanked.
You could start off with the over the knee position to see how it feels for you both. If it doesn't work for you, consider moving to the bed. The best part of spanking is that it can be done anywhere.
You can actually tie your partner to the bed if you'd like, or you can simply get them on their knees, waiting for you to administer your punishment to them. You could even just have them standing against the wall!
Where to spank?
In the hardcore spanking videos you might see them leaving large red marks or even drawing blood from their partner, but that isn't what you want to do. Not when you are starting out! Doing it that way is a sure fire way of making sure it never happens again.
However, if you are gentle with your spanking and still hit the wrong area you can do some real damage. You need to learn where is and isn't acceptable to hit.
There are two ways of doing this. The first is by talking to your partner. You may know where you want to be spanked, and your partner may too. They will be able to direct you to the perfect spot on the body that makes them feel fantastic when you give it a light spank.
The second way is by using common sense. The kidneys, joints, and lower back are all no-go areas. You can cause a lot of problems by hitting there. Instead, go for the more fleshy areas of the body. Places like thighs and bum are ideal for this, and they tend to be where your partner finds it more pleasurable.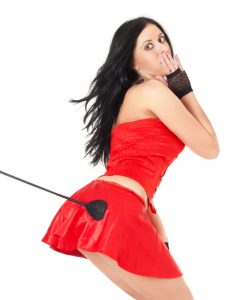 Hand or paddle?
In your fantasy, you might be wielding a paddle over a naughty schoolgirl's ass, but if it is your first time with spanking should you really go rushing in with a paddle?
To start off with, use your hand. It may not be quite the fantasy you imagined, but it will help you get used to dealing out the punishment without taking things too far. The best way to use your hand is to keep it flat to give the best spank.
When both you and your partner are ready to move on to the next thing, then you can bring out the paddles, whips, and canes. Just make sure you start slow at first.
Do you enjoy being spanked, or do you love nothing more than getting your partner over your need to spank their sexy ass? Let us know in the comment box below, or you could head to the Escort Scotland forum to share your favourite spanking tips there. Latest posts by Lara Mills
(see all)