It's exciting for anyone to have a threesome at least once in their lives, but for me, nothing makes my pants wetter than getting involved in an MMF threesome! It's an experience that a lot of people would write on their bucket list of 'things to do before they die'.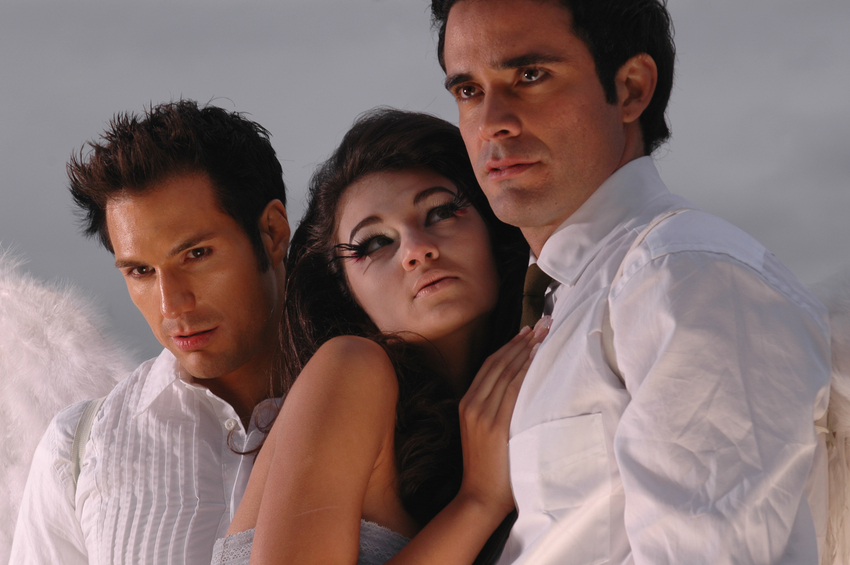 However, the journey is just as important as the destination; the last thing that you'd want to do is to upset one person during the threesome or upset yourself. Therefore, it's important for you horny people to know how to keep everyone happy in an MMF threesome!
What would turn you on and what wouldn't?
It's important to make sure that you're going to enjoy having a threesome, otherwise, what would be the point of having one? Having an MMF encounter isn't worth it if you, or anyone else involved, would do a sex position that you wouldn't enjoy.
If you're going to get ravaged by two guys, it would be good to state whether you're into anal sex or not, because not everyone enjoys it or feel like they're not ready for someone to push themselves into the 'exit hole'. Furthermore, the other people have to clarify what they don't like when it comes to bedroom antics.
Some guys like getting their balls licked whereas others don't. Therefore, if you're thinking of having a mini-meeting before you start to have your kinky encounter, you should all state what you like doing and what you don't like doing!
Some of the most awesome positions for an MMF encounter!
Once you've clarified to your partners about what turns you on and what turns you off, you can think about all of the different sex positions that would cater to everyone in the bedroom. I wouldn't recommend talking about them with the other people that would be involved in the threesome, as it would spoil the thrill and make it feel like an army drill!
Some positions that you should keep at the back of your head would involve the 'Double Penetration', for those who enjoy getting fucked in the pussy and the ass at the same time. You can also do the hilarious 'Eiffel Tower', where the sexy woman would give one guy a blowjob while she's getting humped from behind. I know one friend who's done this before; he was high-fiving his friend while doing this position with a girl in a park!
There is also the common 'Missionary' but with a twist. One guy would be beneath the woman with his throbbing cock up her tiny asshole, while the other guy would fuck her in the pussy on top of her. Some people would still call it the 'Missionary', but I would call it 'The Sandwich'! Last but never least, you can also perform the 'Edge Play' where the gorgeous girl would lie down on her back and have a hot man thrust his dick into her, while sucking off another guy while he's standing on the edge of the bed…or the table…or the kitchen worktop…
Sorry, we don't want any third wheels in this threesome!
Every person in the sexy MMF meeting wants to feel wanted and needed, so you must understand when I say that you can't make anyone feel like a third wheel. If you start to ignore someone in the threesome, that person would begin to feel like he or she is left out of the loop and wouldn't enjoy the sex session as much.
Furthermore, the last thing that you want to do is to make anyone feel like a sex toy, where you would only use that person for a particular sex position that you'd want to do. That's just not fair!
If I ever feel like that I'm becoming a sex toy in the middle of a ménage-a-trois, I would instantly throw my dildo at them, show them the middle finger and shout 'Go fuck yourselves!' while I'm walking down the street with my middle fingers still up! So, people, share the love, especially when you're sharing a bed!
Feeling satisfied after your ménage-a-trois!
After cumming all over the bed sheets, you'd want to express your gratitude to your sexy partners; that they've done a great job and that you've enjoyed every moment of the threesome! However, one thing that you have to clarify before and after the threesome is that if you're only going to have the experience of sex, you have to let the other people know that no feelings are involved in the encounter.
Another important thing that you have to make sure of is that none of the condoms have ripped during the sex session. Yes, you have to use protection when you're having an MMF threesome.
I don't care if you guys think that it doesn't feel good when you're wearing rubber in the bedroom. You have to think about it, safe sex is cheaper than a trip to the clinic!
Furthermore, guys and girls would learn a lot from hearing about other people's stories about their MMF adventures, so if you have had the experience of getting involved in a naughty ménage-a-trois, you can always post them in the comments section below or on the Escort Scotland community forum!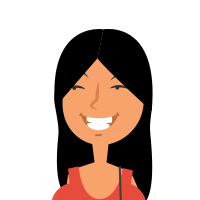 Latest posts by Zoe Jaspers
(see all)