Anal play is a lot of fun, but it is particularly exciting for men. Men will find that it stimulates the prostate, which can lead to one of the most intense orgasms of their life. A prostate orgasm can leave you feeling as though you are on cloud nine, with shaking legs and a euphoric feeling afterwards.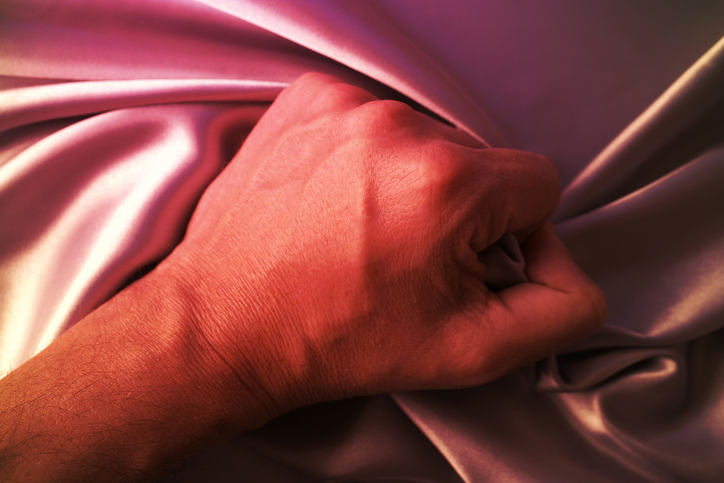 But what is it about a prostate orgasm that makes it so good? How do you achieve it? I talk you through what you need to know here on the Escort Scotland blog.
Where is the prostate?
A lot of people don't know much about their prostate, and they don't realise just how important it is. Your prostate is about the size of a walnut, and is a gland that sits below the bladder. It's essential to your sex life, as it is here that some of the fluid found in semen is created.
Something that a lot of people don't realise is that a prostate massage can feel incredibly good. A finger slipped up the ass, rubbing at your prostate, can leave to one hell of an orgasm for you.
If you have ever found a woman's g-spot, you'll often find that a similar approach works for the prostate. It is located along the front wall, and a "come hither" motion can really help to stimulate it in the right way.
Enjoying a prostate massage
Massaging the prostate can be difficult if you aren't sure how, which is why knowing the best way to do it can help. For a start, you'll need to make sure that you are properly relaxed. If you are tense then you'll find it difficult to slip a finger inside your ass to stimulate it. So treat yourself to a hot bath and a relaxing massage.
The next thing that you will need is lube. Lube makes it easier to slip a finger inside, and so you have one less thing to worry about. It will help to put you at ease too. Just make sure you keep topping up if you need.
As for actually massaging your prostate, there are a few things you can do. Some will slip a finger inside and slowly make the "come hither" motion while pressing against the prostate. Others will move their finger in and out repeatedly in order to stimulate it. Really it is all about experimenting and finding what feels good for you.
Prostate play
If you aren't happy to simply use your finger, or even get your partner to give you a prostate massage, you can always try using toys. There are plenty of different toys out there that can help to get the job done, but really, it is up to you what you use to experience a prostate orgasm.
To begin with, a lot of people will try butt plugs, simply so that they can get used to the feeling of something in their ass. Some of them will help to stimulate the prostate, and so if this works for you it is worth sticking with.
However, the alternative is to buy a proper prostate toy. These toys are often adjustable so that you can hit your prostate each time, and the vibration makes bringing yourself to a prostate orgasm much easier than it might be with your finger. Just experiment to see what makes you feel good and you are sure to find something.
Why does it feel so good?
As for why it feels good, a paper has been publish in Clinical Anatomy hoping to clear this up. It focuses on the prostate orgasm, because a lot of the research that has been done in the past doesn't look at this.
Previous studies and pieces of research have instead looked at how the prostate can play a part in reproduction. We haven't really looked at why it is so pleasure. It feels more intense than a regular orgasm, but why? The paper suggests that it could be an endocrine function (a release of hormones) which makes it feel so good, or that it could be heightened body awareness. However, there is no evidence of this.
Currently, Dr. Roy Levin is hoping to do some brain imaging to discover just what is triggered in the mind that makes it so pleasurable. Until then, we are just going to have to guess or do our own little experiments.
Your first prostate orgasm
For a lot of men, enjoying a prostate orgasm seems like something they just don't want to do. They feel uncomfortable with the idea of anal play in any way, but it can lead to one of the most intense orgasms of your entire life.
Do you have any experience with prostate orgasms? Have you tried prostate play in the past? Let us know all about your experiences by leaving a comment in the box below. Latest posts by Lara Mills
(see all)