There is a huge amount of stigma surrounding the sex industry, and so this makes it difficult to find out more about it. Surveys are a great way to gather information, but getting surveys out there asking the right questions is a real challenge. Not any more!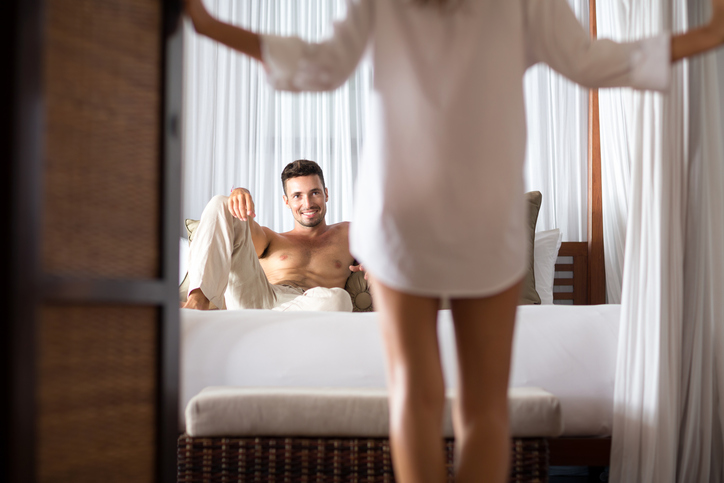 You'll remember nearly two years ago that we spoke about the Beyond The Gaze sex work study. They wanted to find out what internet-based sex work is like, and so they created a survey to get the answers.
Now we have the results of this survey, so you can see just what internet-based sex work is actually like.
About the survey
The 'Beyond the Gaze' study is a collaboration between the University of Strathclyde and the University of Leicester, hoping to look at what internet-based sex work is really like. They wanted to know about the working conditions sex workers have, how safe they are, and how policies on sex work can be amended in the future.
Running between October 2015 and March 2017, it is a long study, and involved an online survey of 641 sex workers who were based in or working in the UK, using the internet for their work. As part of the survey, a further 1,323 clients were also surveyed.
So why was this survey needed? Professor Teela Sanders, of the University of Leicester, stated that "there is little research about online sex work despite it being the largest sector of the UK sex industry". This made it important for them to study the area, especially as the laws regarding sex work around the world are changing.
They wanted to help ensure that there was plenty of evidence of what it is that sex work is like, and just how sex workers feel about the current policies in place. As Professor Sanders states, "evidence based policy is important in an area where stereotypes abound and stigma silences many working in the industry".
They hope that the results can help to illustrate that the ideas many people hold about the sex industry are wrong. They see it as something similar to 'Pretty Woman', or they believe that sex workers have no choice in their job. So what exactly have we learned from the study?
What the survey tells us
The largest UK online sex work survey has given us a great deal of interesting information to look at. One of the most intriguing is the diversity in the industry. 73% of those surveyed were women, making up the majority. However, there were also 19% men, 3% transgender, and 3% non-binary or intersex. 72% of those surveyed also stated that they were self-employed sole traders working alone.
They also examined whereabouts in the industry they worked. The majority, according to the results, "worked in independent indoor sectors, such as escorts, webcam workers, phone sex and BDSM service providers". Many of those surveyed commented that the internet has reshaped the way that they do their job, allowing workers to be more mobile.
Going on to prove that it isn't the industry many believe it is, they also discovered just how much those involved in online sex work earn. They discovered that only 10.1% earned over £50,000 each year, while 51.9% earned less than £20,000 from their work. They also reported high levels of job satisfaction, with many stating that making their own decisions about their work was the most appealing part of it for them.
The survey also addressed the issues of safety and privacy. A whopping 81% of those involved in the survey stated that they "had experienced at least one form of work-related crime". Of these crimes, a large number of them were digitally facilitated. In relation to this, nearly half of those surveyed stated that they were worried about being outed, and this lead to many feeling less satisfied with their jobs.
Despite these high levels, only 23% of those involved stated that they had reported any incidents to the police. A number stated that they wished to be able to report anonymously, as things like public identification and arrest were concerns for those hoping to report crimes.
More about UK online sex work
This is only a small and brief look at the results of the UK online sex work survey. There is plenty more for you to discover, and you can take a look at the key findings and recommendations for the industry if you would like to get the full results.
So what does this mean for the future? According to the University of Leicester, the team involved in the survey "will carry out further dissemination and publish a range of practical resources based on the findings". Hopefully these findings can then go on to inform policies on sex work, to ensure that we have evidenced based policies in place.
What do you think about the results of the survey? Are you at all surprised by them? We would love to hear from you, so let us know what you think by leaving a comment in the box below. Is it about time that the policies on sex work changed? We think so. Latest posts by Lara Mills
(see all)