Many men have had the MILF fantasy; an older woman with a few extra luxurious curves and children of her own who makes herself available for an uninterrupted round of amazing sex.
This is far from the standard Playboy bunny fantasy men are told by society they're supposed to have. The MILF often has curves leftover from childbirth, perhaps some stretch marks, her breasts aren't as perky as the 20 year old collegiate.
Yet, she's tantalizing, sexy and the dream of many private fantasies. Why? What is the appeal of the MILF?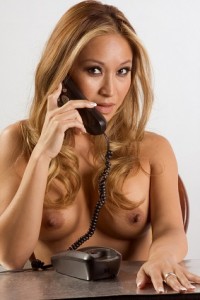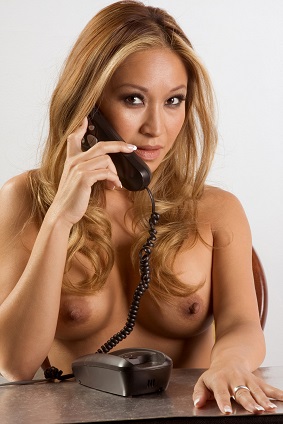 To start with, let's define what a MILF is. A MILF is a "mother I'd like to fuck." This is a woman, aged usually anywhere from 30's to 50's, who has children. She isn't usually the supermodel, thin, fit woman type.
She is older and softer instead of her younger more athletic counterparts. She's more aggressive and forward, and will order a good glass of wine instead of a Jagerbomb or a beer. She'll talk intelligently about politics and regale you with her tales, as she's experienced more of life and has great stories to tell.
A Real Appeal
It is her status as a mother that is at the core of her appeal. A mother is a woman who has proven herself to be fertile and fertility is sexy. Our society places a great deal of emphasis on a woman's fertility as the source of her sex appeal. Full, ripe breasts advertise a sexually fertile woman and the media freely puts them on display to draw the interest of both men and women.
The wonderful, soft, ripe, full breasts of a MILF are especially appealing. These are breasts that are fuller from having suckled children, as well as softer and more pleasing to the touch. Her hips are more rounded and pronounced, giving her a more feminine hourglass shape, which naturally appeals to the masculine sensibility.
More than that, the MILF is a woman of experience. Unlike the nubile young virgin, the MILF has sexual experience that she brings to the bedroom. Her partner can relax and enjoy the experience rather than having to play the role of leader or teacher in the bedroom.
The MILF knows what she wants and is far more willing to go after it than a younger less experienced girl.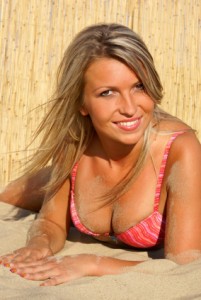 She Is In Control
The MILF is also a woman in control of her own sexuality. She has shed off the societal pressures that the media puts on her of what a woman "should" be and calls upon her experience to get that sexual experience she wants. She is willing to offer that decisiveness to her partners and call upon it to enhance sex with her lover.
Imagine a scene where both parties are equal partners and willing to explore without inhibition. The sexual freedom a MILF offers her partner is tantalizing. She takes care to insure there's no risk of accidental pregnancies so that is one less stress in the bedroom. The MILF has done all the responsible things so now she wants to let loose a bit, find some fun and excitement. There is a provocative appeal to the innovative aspect that she brings.
For a younger partner, the MILF offers an opportunity to explore new sexual pleasures. Instead of the male partner leading a younger female partner, it is the man's turn to learn a few new tricks and find out what it means to be pursued. Since she's willing to tell him exactly what she wants and how, he is able to learn how to please a woman more fully than he ever would with a less experienced lover.
She is relaxed and nurturing; naturally as a mother these qualities emerge bringing a sense of comfort and feminine soothing.
More Emotionally Mature
She knows just how to touch a man to cool his jets after a long hard day, and still rev his sexual engine. She knows to ask how your day was, and how you're feeling – and not be that coy little thing in the corner begging for your constant attention.
She knows her worth, and won't be wondering if you'll call later – and that stability brings a cool calmness to the whole experience.
A MILF doesn't just tell her partner what she wants; she shows him and makes sure he gets it right. A man who learns from a MILF then can draw on that experience and use it to his benefit with all of his next sexual encounters.
She Gives you some Real Experience
He becomes more sexually appealing to his next partner because of the wealth of knowledge the MILF has bestowed upon him. The learning experience has far reaching benefits.
There's also a taboo feeling when engaging with a MILF. Mothers are supposed to be pure and untouchable, not sexually vivacious creatures in control of her own sexuality.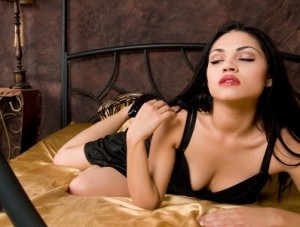 A younger man who engages in sex with a MILF is engaging in an act that is slightly naughty by society's standards.
A MILF is a sexually appealing woman because her body has the curves of a fertile woman. She knows what she wants and how to demand it. She can allow herself the freedom to explore sex fully with her partner, or she can use her experience to teach a younger man how to please her and other women.
Engaging in sex with her is slightly taboo and appeals to the need to step beyond the boundaries of what society deems "decent" behavior. The sexually vibrant MILF is a partner that men fantasize about.
Call an Edinburgh Escort
If any of you guys out there do have a MILF fantasy, why don't you visit one of the mature Edinburgh escorts? They can certainly make your dreams come true.
What are you waiting for? Give them a call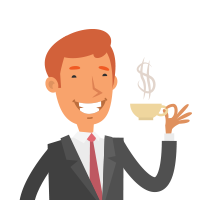 Latest posts by Martin Ward
(see all)