Sex should be hot and steamy. Enjoying a great sexual experience will help you and your partner strengthen your relationship, not only in the bedroom but also in the real world.
However, sexual intercourse can turn into a boring routine for others, especially those who are involved in long term relationships.
If you are one of these people, you will be delights to know that there are quick and easy steps that you can take in order to bring the heat back to your relationship.
One quick and sexy thing that you can do with your partner is to try out different sex positions that the two of you haven't tried before.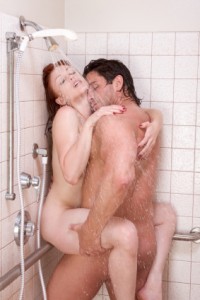 You would be surprised at the amount of flexibility that your body is capable of, especially when it is faced with extremely hot and sexy circumstances.
Here are a handful of satisfactorily strange sexual positions that you can try tonight. Use them to bring fun and excitement back to your sex life.#
The Body Builder
This position will work wonders for men who want to enjoy a sense of control and for women who want to feel as if they are being whisked away by their partners.
To start off, the male rests his back against a wall to gain steady footing. Once firm footing has been established, the female then straddles the male and slowly inserts his private organ into hers. The male should be able to support the full weight of the female before pumping.
This position uses the force of gravity in making sexual thrust deeper than it usually is.
The Boston Brute
To prepare for this position, the female lies on her back and fully extend her legs upward. With his back turned against his partner, the male then rests his buttocks on the female's thighs and carefully bends his sexual organ downward and into hers. What results is a weird yet satisfying position that will give equal pleasure to both the male and the female.
Just a word of caution though: this position will require bending the erect penis to some extent. Males who would rather not place an increased amount of pressure on their bodies should look for another position to try.
The Modified Butterfly
The female gets into starting form by lying on her back with her hips comfortably resting by the edge of the bed. The male then supports her legs and goes inside while maintaining a standing position. For more leverage, the female will place her legs against the male's body, slightly turning her hips upward if necessary.
This position stimulates the vagina and the uterine lining deeply. This means that females who try out this position with their partners have better chances of enjoying orgasms. Males also get to enjoy a good view of the action, making this a win-win position.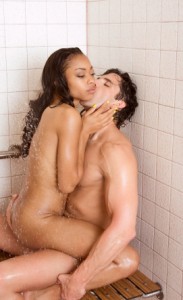 The Seated Scissors
This strange yet oddly satisfying position gives females a feeling of control, because they get to decide about the depth and angle of penetration. To start, the male should comfortably lie on his back, with his knees bent and her feet steady on the bed. The female then straddles him by placing one leg on one side of his hip and the other between his bent legs. Once secured, the female can grind for how fast and how deep she wants.
The shift in the controlling party that this position offers is enough to give both parties a steamy experience.
The High Thigh
To begin, the female leans on the floor and rests her stomach against a low chair or a floor cushion. Once footing is established, the male then kneels between the female's legs and slowly goes inside. More flexible women can bend their legs, with their feet reaching the man's upper back, for deeper penetration.
Be Careful
If sex has become boring and routinely for you and your partner, then you can use these positions to spice things up in the bedroom. There is no doubt that your partner will enjoy your new sense of fun and adventure.
Just make sure that you do not attempt positions that are beyond your flexibility to avoid painful, and somewhat humiliating, bedroom accidents.
Remember, many of the escorts in Aberdeen will be capable of these positions, but just ask them first!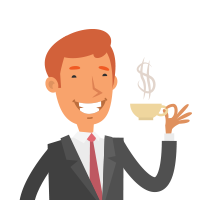 Latest posts by Martin Ward
(see all)