The chances are that you have heard about tantric sex before. You'll probably also have your own ideas about it and what it is. This problem is that most of these ideas tend to be wrong.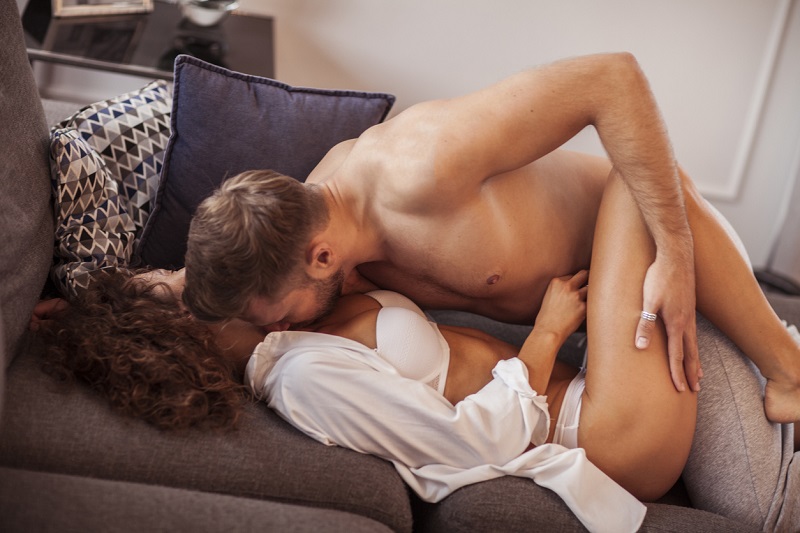 The general belief that is that tantric sex means fucking for hours and hours on end. While the idea of it seems great, it doesn't seem practical. It puts us off the idea. However, we are actually very wrong about what it is. The techniques required give you an entirely different experience. Want to try it for yourself? We take a look at what you need to know about it.
What it really is
When I first heard about it, I had this firm belief in my head that it worked in a way similar to edging. You and your partner would get each other close to the point of orgasm and then stop. You'd sit down together and breathe together while you came back from the edge. Then sex would resume.
To me this didn't seem ideal. When I get into the bedroom I grow pretty impatient. I want to focus on the pleasure and the fun of sex. I don't want to take a break. However, it seems that all of the ideas that I have about tantric are completely wrong. Yes, breathing is involved, but it is so much more than that.
It has been created from a series of techniques found in the Indian tradition of Tantra. The aim is to give you a different experience from normal sex. It is all about being present in your body and being there with your partner. Forget about your performance and instead be there in the moment with your partner.
What does 'being present' do?
I'll admit that the first time I heard that the focus is on 'being present' during sex that I felt it was a little odd. It reminded me of a friend who likes to light incense in the bedroom to cleanse the air. However, it isn't anything like that.
Instead it is simply forgetting about how well you are doing. You focus on being there. It is that simple. Focus on your partner and the sensations you are feeling. Look at every detail of your partner's body as you move together. Savour the moment.
Breathing is a part of tantric sex, because it helps you to focus. The theory is that you imagine each breath is going into your heart directly, so that you can feel everything more intensely. It's such a simple move, but many claim that it helps them to focus much better during sex.
How do you get started?
One of the big elements when it comes to tantric is that you need to relax. Far too often in the build up to sex we'll become tense. It could even be that we are tense before we even get down to business. We already know that stress at work can kill your sex life, and yet we have a hard time relaxing when it comes to sex.
If you are tense and in need of instant relief when you start sex, you are going to have a hard time being present in the moment. This is why you need to learn to relax. You can do this in so many different ways.
My favourite method is to enjoy a massage. A massage can really work wonders on your mood, and not just because it puts you at ease. Feeling someone's hands all over your body is a huge turn on and can get you in the mood for sex.
Techniques to try during sex
Traditionally, sex is a straight line from A to B. You start having sex and then, eventually, you'll get to orgasm. How short the line is changes each time. With tantric sex, you begin to think of sex not as a straight line, but as a wave.
You build up to orgasm and relax as you focus on the sensations you are feeling and your breathing. For some beginners it can be easier to think of it as edging, but a lot of the time there is no stopping. Tantric masters have great control of their orgasms, so they can simply slow down sex instead.
This makes it far more satisfying for both partners. Plus, you'll find that your orgasms last longer and are more intense as a result of this technique. Yes, it can be tough at first to get used to this method. Once you've gotten the hang of it though it will be the best sex you've ever had.
Would you try tantric sex?
A lot of people struggle with tantric sex because it requires a lot of patience. In the bedroom I am not particularly patient, and every time I have tried these techniques before it hasn't worked out for me. However, you might have better luck.
Are you tempted to try tantric or is it not for you? Let us know what you think about it by leaving a comment in the box below. Latest posts by Lara Mills
(see all)