Everyone I know seems to have their whole lives in order. They have great jobs, great homes and great families. However, I am the only one who is not doing anything.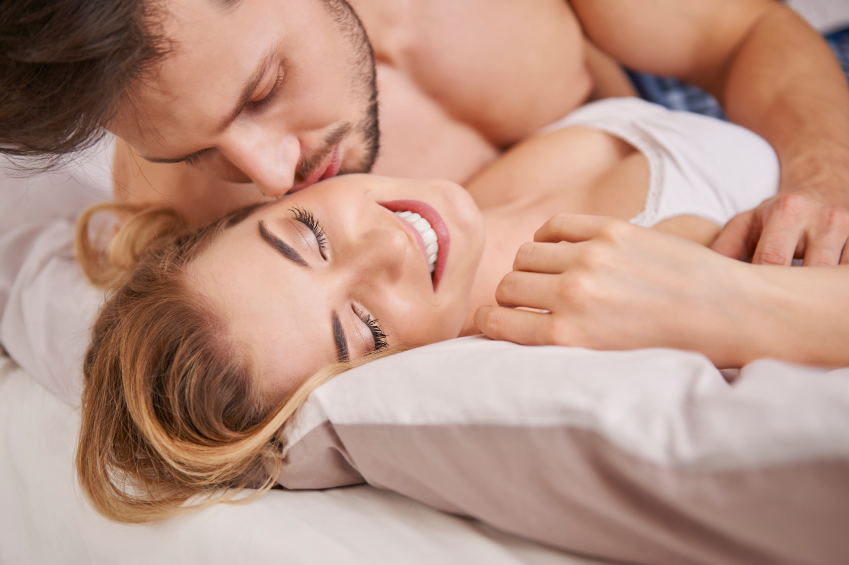 I've just graduated from university where I'm struggling to find a job relating to my degree. I refuse to go back to my parent's home, but I don't know where to go from here. I need to find something that would keep me wired, something that would keep me alive and would make me believe that adult life is not a dead end.
A new job opportunity
I've been handing out CV's where most of the manager's replies were,
"Oh, we'll have a look at this later and give you a call."
Most of the time, I know they wouldn't call me. It's 9.30 pm and I'm sitting near my desk while I watch some funny cat videos on YouTube to cheer myself up. I start to think that I should look for some freelance work. I type in the word 'freelance' on Google, and I see one article that catches my eye. The link was called:
'Escorting is the best freelance work you could ever do.'
I click onto the site and begin to read what the author had to say. She appears to have had a lot of positive experiences as an independent escort. The part that grabs my attention is where the clients have always treated her kindly, buying her gifts after her encounters with them.
It makes me think about my last boyfriend who turns out to be a dick. Not once did he buy me gifts or appreciated me for being with him, so I ended the relationship with a text saying:
'It's over.'
I lay back against the chair as I contemplate about advertising myself as an escort. I think it would be scary, of course, yet the thrill of the business excites me. I click on another link that is included in the article, and I start to fill out the online application. I begin to upload the sexiest pictures I can find of myself, where most of the images are old topless photos I used to send to my ex.
After uploading them onto my profile page, I continue to post my contact details. How would I want clients to contact me, though? Should it be by email, by phone, or by private messaging? I take forever to reply to emails, and I don't want to receive any spam in my inbox. It looks like getting in contact by phone is the best option for me.
Afterwards, I play the waiting game. I wonder what my first punter would look like. Would he be tall, fit and well-groomed? Or would he be old and fat with a receding hairline? What would his cock look like? I give my laptop a rest and go straight to bed, and I begin to practice some sex positions so I'm prepared for my first encounter. I hope they're better at fucking than my last boyfriend.
My first client
It's morning. I hate waking up early, but I need to be ready, just in case I receive a request from a client. I log onto my profile page and see no e-mail or message sent to me. I realise how stupid I was at only putting up my phone number. Suddenly, my phone starts ringing. My heart is beating out of my chest and a cold sweat begins to trickle down my spine. I look at the screen of my phone and notice that it's an unrecognised number. Ok, this must be my first client. I take a deep breath and accept the call. I tremble a little as I press the phone against my ear.
"Hello?"
"Hi, is this Grace?"
His voice sounds deep but clear at the same time.
"Yes, may I ask who's speaking?"
I try to put on a sexy tone, but I just sound like an idiot, so I revert to my normal voice.
"My name is Sebastian. I've found your profile on the escorting site, and…well…I was wondering if you're free for a meeting today?"
"Um…yes, I am!"
"Can you come in the evening? Let's say 9 pm?"
"That can be arranged."
The mysterious man proceeds to give me his address.
"One more thing. Could you wear red lipstick when you arrive at my house?"
"Umm…sure."
"Good. I'll see you tonight."
"See you."
I put the phone down and criticise myself on how I could have acted more professional and alluring…oh well, it's my first time speaking to a client anyway. I just hope I don't look like a fool when I turn up at his house tonight.
A raunchy encounter
It's 9 pm and words cannot describe how nervous I am. I wait outside my client's door wearing the skimpiest clothes I could find in my wardrobe. It is a black dress with a strap going over one shoulder, with sequins trailing over my chest and stomach. The dress goes above my knees, and my see-through tights are pulled all the way up to my torso. I hope my high heels matches my red lipstick. 'Russian Roulette', that is the name of my lipstick. Even though I don't believe in God, I pray that the punter likes what services I have to offer. He didn't give me specific details on what he would like to do in our encounter, so I am uneasy on what he might ask me to do.
I knock on the door 3 times before I hear someone coming down the stairs. When the door opens, I see Sebastian standing there. He just looks like any other person you would bump into on the streets. He's wearing a light grey shirt, with dark blue jeans and slippers. He begins to talk.
"Good evening, Grace."
"Good evening."
He kisses me on both of my cheeks before he takes me into his living room. The place is bigger than I thought. His living room has 3 beige sofas with a rug laying near a fireplace…what home has a fireplace, nowadays?!
"Would you like a drink?"
"Just water, please."
He looks at me with a puzzled face before heading into the kitchen to retrieve a glass for me, along with some champagne for himself. He places it gently in my hand before he sits on one of the sofas.
"Let me guess, this is your first meeting?"
"Yes."
"Are you nervous?"
"A little?"
"It must be more than a little, I can smell the talcum powder on you."
My cheeks start to fluster.
"Don't worry, I like the scent."
I exhale silently.
"Why don't you sit down, I don't bite…unless you want me to."
I slowly make my way to where he's sitting, and I place myself next to him. His arm is spread out close to where my shoulder is.
"First things first, look over to your right and open the envelope on the counter."
I do as he says and found a load of £20 notes inside.
"That's the service rate you've charged me for, all in full. Therefore, you can be assured that I'm not ripping you off."
"Thank you."
I put the envelope in my purse and push it to one side.
"You haven't told me what you would like to do?"
"We don't need to rush into that bit yet. I want you to feel comfortable."
I exhale once more.
"How old are you, Grace?"
"I'm 25. How about you?"
"I'm 37."
"Really? You look a lot younger than that."
He laughs at me. Great! I'm getting off to a good start.
"Well thank you, Grace, that means a lot."
"Have you been with many escorts before?"
"Yes, not as many as you think, though. I'm quite specific on my tastes."
"And what is your taste."
Sebastian begins to play with my curly, ash brown hair and traces his fingers all to way down to the tip. He gazes at my hair before staring into my hazel eyes.
"You know, I don't ask all of the escorts to wear red lipstick."
"Then why did you ask me to wear it?"
"Because I think you look very beautiful with it on. I think it looks hot on you."
I start to blush again. My last boyfriend never mentioned what would make me look beautiful.
"Do you know what, I might like a glass of that champagne."
He smiles at me before going back into the kitchen to pour me a glass of that fresh bubbly liquid. I place my water onto the counter and get out a little mirror from my bag to make sure my lipstick hasn't smudged. I don't realise how quick Sebastian was in getting me that drink until I feel his breath on the back of my neck. He passes me the glass and I take a small sip until he starts to rub his hands on my shoulders. He proceeds to massage them slowly.
"Do you trust me, Grace?"
I pause for a few moments.
"I do."
"Then, I'm going to tell you what I like throughout the duration of this meeting. I know I should have told you this before we've met…maybe it's because the other escorts I see know about my interests…but I want you to know what I'm like, and If I do like you, you'll be expecting more meetings with me in the future."
"Ok."
"Good."
His fingers gently press against my skin.
"I like the girlfriend experience. I like to see my companion feeling good and comfortable…It turns me on so much."
I feel his hands sliding down to my cleavage.
"What else do you like?"
"I like it when you say my name."
"What else do you like, Sebastian?"
"I like body worshipping…"
"…And?"
Sebastian begins to slide his hands under my dress and massage my breasts as my nipples harden. I lost the skill to speak in full sentences.
"Stand up."
I quickly put my glass of champagne down and do what the punter asked me to. His hands are all over me. He begins to trail his lips across my nape and shoulders. He unzips my dress and lets it fall to the ground, exposing my breasts, tights and legs.
"Keep your shoes on, and walk over to the rug."
I glide towards the fireplace and face my body towards him. For a minute or so, he stares at me, as if he's piercing my skin with his eyes. He took off his slippers and leisurely walks over to where I am standing.
"Kiss me."
I touch his lips with mine and feel how soft they are. For my first meeting, this is going great so far. We continue to kiss until I feel a warm hand rubbing in between my thighs. I gasp for air as he breathes into my ear.
"I like to talk dirty too."
"What would you like to do to me, Sebastian?"
"I want to feel how wet you are, I want to hear you moan as I enter my fingers inside you. I want you to cum in ecstasy as your sweat drips onto my skin."
His tongue touches my neck before he begins to nibble on my ear lobe. I can feel my tights getting wet as I feel his fingers rubbing from the top of my clit down to where the entrance of my pussy is. It's a good thing that I decided not to wear any pants
"But first…"
Sebastian stops before he kneels down below me.
"…I want you to sit on my face."
He takes hold of my calves and forces me to straddle his face. He gets a taste of my juices with every wet spot he licks. Sebastian rips a hole in my tights and nuzzles his face in between my pussy lips. I gasp for more air as the sensation of his tongue makes my clit tingle. Judging his technique, he knows how to please his escorts.
"Do you like that, Grace?"
"I do…I do…"
"Say my name, Grace."
"I do, Sebastian. I do…I like it a lot."
"Do you like the feel of my tongue licking your wet cunt, Grace?"
"I do, Sebastian…"
"Tell me how it feels."
"It feels so good! You know how to make me moist…"
"Good. Tell me how I can make you cum, Grace."
"Just…Just…Don't stop…don't stop…"
I feel his tongue moving faster and harder against my clit until one of his fingers enters my pussy. Once he stops caressing my thigh with one hand, he unzips his jeans to reveal his majestic manhood, and begins to stroke it softly. Without thinking, I start to rock my hips back and forth. I can feel his mouth sucking on my cunt, as he lets me ride his face vigorously.
I can hear his muffled moaning getting louder and firmer as he rubs his cock faster and harder. I think he's about to cum too. I start to lose control of my body and placed my hands above his head, so I can put more force in the movement of my hips. His tongue feels so good. I'm going to cum any second now. All of a sudden, a surge goes through my body and I begin to shake as my pussy juices drench the punter's face. I feel something warm splatter on my ass.
Sebastian slides his body away from me and heads towards the kitchen to wipe himself with a cloth. I feel a little awkward moving around as I am covered in his cum.
"Stay still."
I hear his voice behind me, as he rubs his spunk off me.
The end of my first meeting
Around 30 minutes after using his shower and having a post-coital conversation, I make my way towards the door with my bag and purse. Before Sebastian opens the door, he looks at me.
"Thank you for this evening. I want to arrange another encounter with you."
I smile cheerfully.
"You're welcome."
He opens the door where a taxi is waiting for me. I look at me with a puzzled face.
"You ordered a taxi?"
"Don't you know how the business works? In exchange for your time and companionship, I pay for your travel and services."
"I only live a few streets down."
"It's quite late, Grace. I don't want you travelling home at night."
I feel a little stupid so I drop the subject.
He kisses me on each cheek and wishes me a good night before he closes the door behind me. I make my way to the taxi, thinking about the rendezvous I've just had with Sebastian. As the taxi begins to drive off, my phone starts to buzz again. It's another unknown number, but I pick it up anyway.
"Hello?"
"Hi, my name is Mitchell, I've seen your profile page on the escorting site and you look gorgeous…"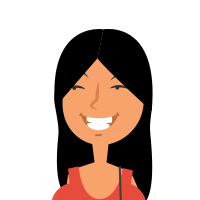 Latest posts by Zoe Jaspers
(see all)