Have you ever had a date with an older guy or a mature woman who has left you reeling for more of their time, their companionship, and their participation in your sex life? If you have, this blog can totally relate to you. If you haven't, this blog can give you a bit of insight into the world of dating senior people.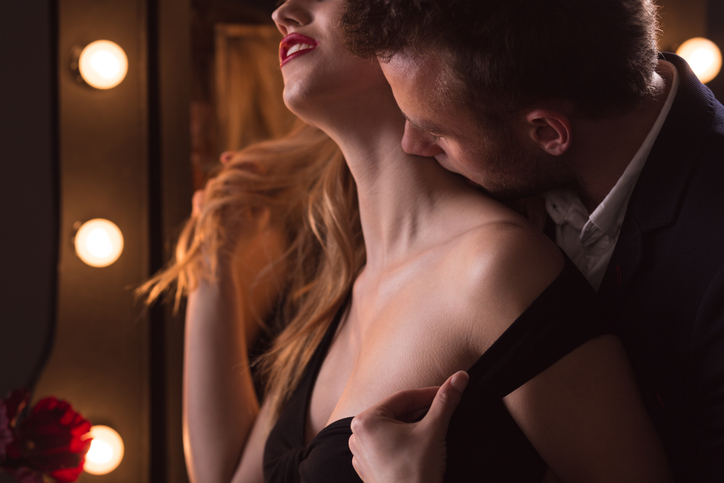 I'll tell you a little secret: there's nothing that fuels my interests more, or makes my underwear wetter than having a good time with an older man. I'm pretty sure the sensation is more or less the same for my friends that'd enjoy a few hours of their time with a mature woman.
What is the age range for someone that is older than me, or any other millennial on this planet? According to this LinkedIn blog I stumbled upon, the Australian Bureau of Statistics claims that 45 is the age which people would be defined as mature.
Honestly, I didn't pay much attention to that statistic. When I want to meet a mature man, I'd normally set the age range between 5-10 years more than mine.
But, why would you go out with a guy that's 10 years your senior, Zoe? Well, why would women go out with men that'd be 10 years their senior? And why would many punters go out with mature escorts?
Some of you can't help but wonder about the passion for seniors. Could it be that their appearances get better with age? They seem to know how to create and stabilise meaningful friendships with them? Or they just date better than most young people?
Communication: Older People Make Your Dinner Dates Worthwhile
Everyone knows that the main ice-breaker between 2 people is communication. It's what shifts that nervous feeling sitting on your shoulder and allows you to delve deeper into what the other person likes and dislikes.
The last time I meet someone that was either the same age or a couple of years younger than me, there were too many awkward silences for my liking.
Maybe the guy I met was timid in nature, I don't know. Nevertheless, I always have a hard time trying to get a conversation going with someone a couple of years younger than me, especially when they'd ask me who my favourite Youtube Star is.
Going out with someone older provides you with the chance to latch onto a topic, and discuss the philosophy behind that topic for 2 hours straight. That's one of the reasons why I love going on dinner dates with a guy who's, at least, 5 years my senior. I think that's also one of the reasons why so many guys in Scotland love meeting mature escorts for wine and steak.
I know I reference my friends a lot, but one of them has been dating a mature woman who's 7 years his senior for over a year, and he still feels like he's just starting to know her. They know how to tease you in supple amounts that leave you wanting more and more.
Hmm, maybe that's why they're so good at dirty talking too. Speaking of 'dirty'…
Sex: Seniors know how to make you cum hard
Yeah, that's right. You're reading a hot, steamy subject now.
I may sound biased on this section, but older guys are definitely better at making me orgasm than younger ones. I'm not kidding, I've never experienced an abundance of orgasms from older guys before.
Maybe for you, this is a bit of a no-brainer, due to the fact that they could have had more experiences in the bedroom than guys and girls that have just reached the age to go into an Over 21 Club. Furthermore, one of the most searched terms on Pornhub was MILF in 2016, I think you can gather that there are a lot of men in the world that get their rocks off at the sight of a woman with a curvaceous ass chopping tomatoes in the kitchen.
Monica Bellucci would be perfect for that tomato-chopping woman role. Actually, I wouldn't be surprised if many punters encounter mature escorts to reenact that kind of scene.
Commitment: Your dates can go long-term if you want them to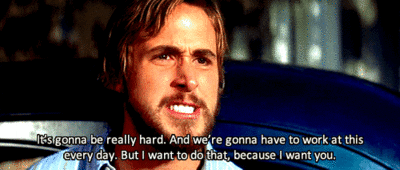 Whether you want to have a relationship with another human being or not, you can count on the notion that most senior people would not act like an asshole with you.
There are too many reasons to list why an older guy or a mature woman would commit to you and/or a relationship with you. But to mention a few, most of them feel like it's time to settle down, or they've had enough experiences to know exactly what they want in life, and who they want to be with in life.
Of course, this is coming from my biased perspective, as I've only felt that gist from men who are putting their first mortgage on a house. I'm pretty sure that there are plenty of guys who are 20 years old and feel emotionally prepared to be with someone for the rest of their lives.
Additionally, people in their senior years would not give up on you so easily. You would end up realising that no matter how many arguments you'd have with your partner, or how many 'make-it-or-break-it' moments you'd encounter, your mature boyfriend or girlfriend would fight through the shit if it meant holding your hand one more time.
Cue a tear-jerking scene from 'The Notebook':
Then again, you may encounter a man or a woman who's 45 years old but still acts like a spoilt 18-year-old brat from Los Angeles, California; I know I've had my experiences with that kind of guys before. But if you're thinking of expanding your dating horizons before you're tired of getting the same shit from people your age, why not take part in an art class one day and see if an older man or a mature woman might have an interest in you?
Don't knock it 'till you try it.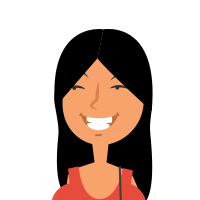 Latest posts by Zoe Jaspers
(see all)