Have you ever masturbated on camera and enjoyed it? I know I have… I love cybersex!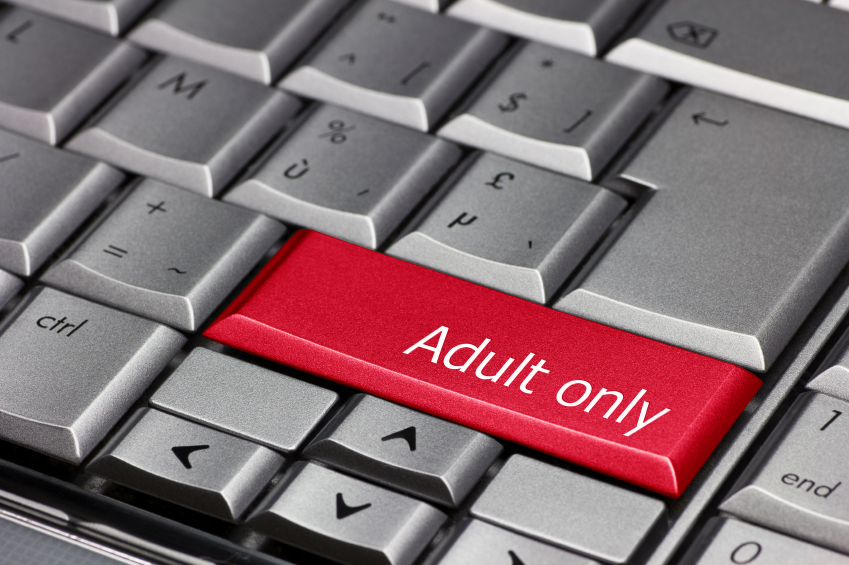 With the digital age that we live in, we are finding it easier to access porn or sexually explicit content every day. Before you start rustling your feathers at me, I'm not talking about this subject under a bad light. I mean, I get turned on when I see a man jacking off on camera; being that the webcam session is solicited…and the guy is hot.
What started off as a couple of webcam sites where you can anonymously get kinky on them 'Chatroulette', has expanded to larger social media networks like Tumblr; which has now turned into a dark pit of mature and extreme content. After looking back at my old Tumblr account and investigating on the rise of chatting sites that are dedicated to sex, I ask myself 'What is so sexy about cybersex?'
Me Getting Kinky on Skype!
As always with any article I write, I talk about my past experiences and compare them to how it ties into our current social and media culture. I'll talk about my most fun and embarrassing anecdote that only happened a couple of months ago.
I was chatting to one of my friends who is currently studying in a different country; we always have our moments where we get a little horny and start undressing in front of each other. I was hanging around in the living room and had the whole apartment to myself. He was teaching me a few Spanish phrases because I wanted to learn the language. There was one question he asked that caught me by surprise. Which was:
'Tienes tetes grande? What do you think that means?'
'…Do I have big tits?'
This was all on Skype, by the way.
'Exacto!'
I smiled and I blushed like I normally do whenever someone compliments me on my bodily features.
'Can I see them?'
His expression changed and I knew that something was growing in his boxers. I slowly lifted up my shirt and unhooked my bra to show him how amazing my tits looked. His arm began to jerk up and down from the outset as I slid my hand down my pants.
'Can I see your pussy too?'
I unzipped my jeans, lifted myself up from my seat and let my trousers and pants fall to the floor to reveal my hot pussy. While I was touching myself, I had completely forgotten that my roommate was coming home from work in a couple of minutes. The minute I heard the door open, I grabbed the towel next to me, wrapped it around my body and ran across the kitchen like a football streaker. My roommate nearly had a heart attack and thought there was another person in the house screaming:
'Sorry! Sorry! Sorry!'
It was very embarrassing at the time and I felt bad that I left my Skype open where my friend saw me panicking and my roommate completely confused about what was going on.
Making someone cum just by watching me!
If I were to describe what that experience was like for me, I would say that it felt sexy and exhilarating. Of course, nothing would beat real sex for me, but the thrill of making someone cum without touching them is quite an achievement for me; not that I'm collecting trophies or anything like that.
You can play out the cybersex session however you want to; you could perform a strip tease or simply suck a dick on camera; the possibilities are endless! Alongside that, the theme of voyeurism and exhibitionism plays a role behind the kink. The analogy that the camera is a window, you're the exhibitionist who is stripping off and the person on the other side is the voyeur who's dick is getting moist with pre-cum.
Let's not forget that cybersex is beneficial for long-distance relationships, too. When two people who are far apart and miss the intimacy between each other, they would use the webcam as a substitute before they get back into each others arms…and back into the bedroom!
Cybersex – Touching yourself on camera incognito!
Another reason why people enjoy cybersex is the fact that you can do it without revealing your identity. The anonymity behind the camera gives people the freedom to do what they want and who they want to do it with. I guess you can say that being an anonymous person online would gladly get their dick and cunt out online for the whole world to see! This is why you get a lot of guys showing their hard dicks in front of the camera with their faces unseen, as well as girls bouncing their tits up and down with their faces hidden.
However, cybersex has developed a lot from wanking online. You now get people having sex on live chat websites like 'Chaturbate' and 'WeLoveGoodSex', where you can watch a mix of males, females, couples and transexuals making themselves wet and horny. Nowadays, Tumblr seemed to let their users handle the ropes and even create their own sex business on the site!
There are sexy men and women who upload dirty little clips of themselves fingering and licking other people and ask their followers to send some 'donations' to keep their account active via PayPal. Some of these users would send their dirty underwear to the person who has 'donated the most'. I know, it's a little unorthodox but I guess that's how they make their money!
For those who think that there is nothing sexy about cybersex, I will ask you this question:
'How is masturbating to another person via webcam different to masturbating to porn on the internet?'
If you have comments you want to express about cybersex, leave them in the comments section below or write them on the community forum on Escort Scotland.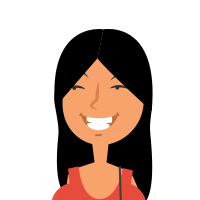 Latest posts by Zoe Jaspers
(see all)