First times can be terrifying, especially when it comes to sex… and we don't even mean just when you lose your virginity. The first time you have sex with anyone can be a daunting thing. You'll try to remember all of the amazing sex tips you've read or used in the past to try and get them screaming your name. You'll use every single trick in the book to try and make them happy. Sometimes, it just doesn't work out for us, which is why you'll want to use the first time sex tips here on Escort Scotland to make that first time with some new amazing.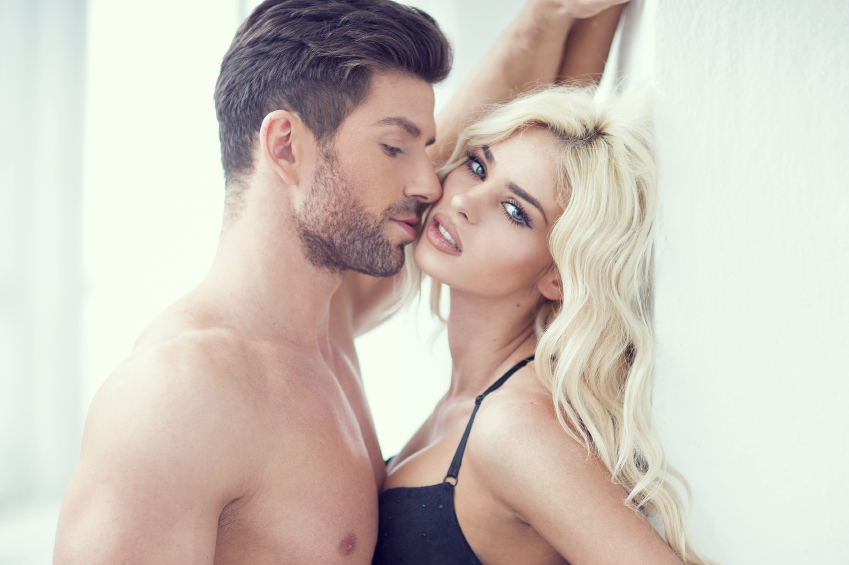 The tips cover everything, from the things you need to do before you get down to business to the best ways to get them to orgasm, as well as some great positions to try if you are feeling up to the challenge! Take a look at the first time sex tips to make it amazing below and let us know what you think of them. We'd love to hear your favourite sex tips or even your real sex stories.
Scrub up
It can be all too tempting to just call that sexy woman you've been hoping to get into bed for a while and make a date when you have had a little liquid courage, but the last thing you want is for alcohol to get in the way of your fun. You also want to make sure you have time to prepare yourself properly for the fun that awaits you!
First of all, it is best to arrange the date for a time when you know there won't be anything bothering you. At the end of your working week is the perfect time, as you can use the sex as a great and fun way to de-stress.
Next, you'll want to take the time to scrub up before the date. Jump in the shower or treat yourself to a long bath. Spend a good while cleaning yourself from top to toe. Pay particular attention to your cock, as there is no bigger turn off than a dirty cock, and your ass. Really scrub yourself down there and, when you get out of the shower, pick out some nice clothes. It'll show your date that this is important to you and that you take them seriously.
Talk about it
Before you go jumping into bed, there is something you will want to do first. It is an essential step for many when it comes to sex, and it involves using your mouth.
No, we aren't talking about oral sex. We're actually talking about communication. Far too often, people will jump into bed without really taking the time to talk about what they want when it comes to sex. This often means they are left feeling disappointed when their partner can't read their mind and instantly give them what they want.
For many of us, the idea of sitting down with someone before sex and saying "I really like being on top" isn't one we enjoy, so instead make it into a game. Try a little dirty talk with the person you are going to fuck. Tell them that you love the way their sexy body looks in those clothes, and that you'd love to see what they look like out of them. This little teasing conversation will give you the chance to not only enjoy a little foreplay, but also to get to know what the person you are going to fuck is into.
In the bedroom
First time sex can be nerve-racking, especially when you get down to business. One of the best pieces of advice that you can take is that you should never ever fake it in bed. Pretending that you are enjoying something you aren't is just going to make your partner think they know what gets you off, and so they won't try anything else.
Instead, try to adjust the situation so that it works for you. Try a few different positions to see what really makes them moan and groan. Winning ones for the ladies tend to be girl on top, with her in control, and doggy. Doggy is also great for gay couples looking for a spectacular view while they fuck.
One of the things you might find yourself focusing on when it comes to first time sex with someone new is that you'll want to get them to orgasm. If you do then great! If not, don't worry about it. It is just what happens with first time sex. Don't beat yourself up about it, and instead take the time to get to know their body. It means that next time you'll have a better idea of what to do to get them screaming your name.
First time sex tips
When we want to impress someone in bed it can be far too tempting to start bragging about our skills. We might start by saying that we are going to lick them to one orgasm and then fuck them with our fingers to another, but then the time for action arrives and we just can't live up to the expectations we've set on ourselves.
Basically, we need to think about what we say carefully. Don't promise to fuck them all night long if you know you won't last longer than five minutes. Instead, tell them the things you really like about their body as you fuck. It'll make them feel great and show them that you are paying attention.
Of course, the biggest thing to remember when it comes to first time sex is that you should be having fun. You get to enjoy someone else's body for a while, seeing what makes them come, and if you stop worrying about ticking boxes you'll find yourself having a lot more fun. Got some other great first time sex tips you want to share? You can use the comment box below, or you could see what other advice there is by visiting the Escort Scotland forum. Latest posts by Lara Mills
(see all)