In light of hearing about Joel Dommett's leaked sex tape on 'I'm a Celebrity…', there have been a lot of cases of celebrities and A-list Stars suing their bitter exes and sleazy companies because they couldn't deal with their emotional issues. Well, it was either they couldn't deal with their issues, or they wanted a big cut from their bank accounts. Yeah, I'm cynical. Deal with it.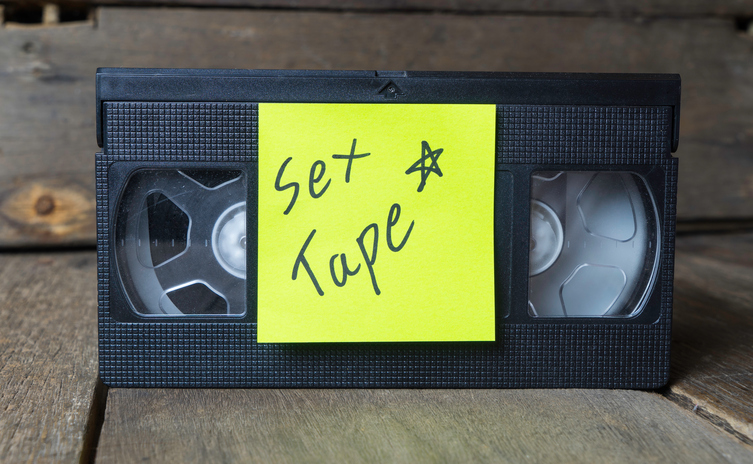 Anyway, before I start writing about something else, I feel like we should reminisce about some of the most popular sex tapes were recorded on both webcam and VHS. Yes, we are going to go that far back in time, because what I've learnt about celebrity life is that scandal doesn't age.
#5 Farrah Abraham & James Deen
I remember a time when I used to watch 'Teen Mom', and believing that all of the girls on the show were trapped souls wanting to get out of their life of poverty and deadbeat boyfriends. That was what I thought about Farrah Abraham, until I realised that she was one of the Norway's most searched women in porn.
When I first saw her sex tape with James Deen, I didn't believe it was Abraham. I kept thinking to myself,
'Nooo…it can't be her…is it Farrah? No, it can't be…or is it?'
I kept asking this question inside my head until I found out that it was her. But you know what the funny thing was?
Her sex tape wasn't actually 'leaked', it was reported that she sold the tape that she did with Deen to Vivid Entertainment for comfortable $1.5 Million. Then, there were speculations and rumours coming from Deen that he and Abraham were paid by Vivid Entertainment to star in the video.
After the video was released, Abraham got involved in a lot of deal breakers, reality tv shows and DUIs. But no matter how much the star changed between the years 2013 and 2016, 'Backdoor Teen Mom' still remained as one of Norway's favourite 'leaked' sex tapes.
#4 Tulisa Contostavlos & Justin Edwards
I didn't know that Tulisa even had a leaked sex tape until she decided to broadcast it on Youtube. I was in my first year at university when I heard about her sex tape, and like most first year students, I kept missing my lectures, stayed in my bedroom, and drank TESCO value pizza all day.
Because I'm a bit backwards, I watched Tulisa's response to her leaked sex tape, and then watched the sex tape itself. I'm gonna spoil it for you if you haven't watched it yet, the money shot was quite weak. If fact, there wasn't really a money shot at all; it was just Tulisa giving her ex, Justin Edwards, a blowjob until he sort of climaxed.
The sex tape became public online when Edwards uploaded it onto the net out of retaliation, which is one of the main reasons why homemade porn goes public. All of the legal hassle that the British singer had to go through didn't stop her career going downhill; she only got a lousy apology from Edwards and the authority to halt the distribution of the video.
However, what destroyed the singer more than her career was the trust she had in Edwards. Guys, revenge porn affects people more than their careers or their pride; don't be a bitch by uploading something personal onto the net.
#3 Kim Kardashian and Ray J
The Kardashians can't seem to get a break this year, can they? I know you all probably don't give a shit about the Armenian-American family, but it's important for you to know how they got famous, and why the hipster teen society won't shut up about their success.
It was said that Kim Kardashian's sex tape with ex Ray J was what boosted her career in the vapid lifestyle of Beverley Hills. In the beginning, she sued Ray J for leaking the video, but surprise surprise, she actually struck a deal with – wait for it – Vivid Entertainment to buy the video from her and turn her into a star. Seems that Vivid Entertainment likes to make their profit off socialites personal encounters.
However, I've heard a rumour before that Kris Jenner 'engineered' the deal with Vivid Entertainment to 'leak' the video and make her daughter famous. That just gave 'scandalous' a new meaning.
Then again, would you have been shocked if that rumour is true? They make millions from publicising their vapid everyday routine, which makes the sex tape leak look like something they'd do on a daily basis.
Harsh, I know. But I show no sympathy for the woman who had a bitch-fit when she lost an earring in Bora Bora, and the mother who wanted to change her surname from 'Jenner' to 'Kardashian' just to get famous.
#2 Paris Hilton & Rick Salomon
Even though she seems to be settling down now, who could forget the lady that made 'night vision porn' a category on NSFW websites? Yes, Paris Hilton's sex tape with ex Rick Salomon was the subject of celebrity talk in the last decade, which both parties denied leaking.
Hilton and Salomon sued the company that distributed the video, but Salomon felt that his reputation was tarnished, and decided to sue the Hilton family alongside the company. In the end, a deal was made, Salomon continued to distribute the video under the name 'One night in Paris', and Hilton was given $400,000, along with a chunk of the sales profit.
Before the Kim K took over the sex limelight, 'One Night in Paris' was the most downloaded video in the noughties. There's a little piece of information that you should take away with you once you've finished reading this article.
#1 Pamela Anderson & Tommy Lee
Last, but certainly not least, we have two celebrities that I kind of like in this whole celebrity genre of sex scandals, Tommy Lee and Pamela Anderson.
Why those two? Tommy Lee was the drummer of one of my favourite bands, Mötley Crüe, and Pamela Anderson is vegan. Anyway, back to their video.
During the times when computer-hacking was hardly a trending topic, the porn video they Lee and Anderson made during their honeymoon was stolen from their home in 1995, and eventually ended up on the internet. Eventually. Remember, guys. DVDs, USB pen drives, and file converters didn't exist before the new millennia. Like every other celebrity that I've mentioned on this blog, Anderson and Lee filed a lawsuit against the company that circulated the video on the net, until they finalised a deal with them.
Hmm, I think I'm learning something here…If you're a part of a company that distributes celebrity sex tapes to make a living, and you get a lawsuit filed against you because you got caught by them, make a deal that will save your ass and your company from being broke.
Did it break the two celebrities' careers? Nope. In fact, it made their careers, which is why it was known to be one of the biggest sex scandals in the world of Hollywood.
Going back to Joel Dommett's sex tape incident, it made me really sad to read his story on how he was a victim of a catfishing scam, when he was coerced to have Skype sex with someone that was recorded and uploaded online.
Women aren't the only ones that are affected by revenge porn, or being exposed without consent. If you're thinking that I'm going to give this article a melancholic ending, remember, you're not Kim Kardashian.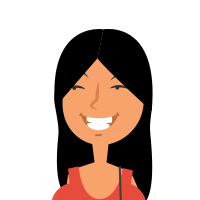 Latest posts by Zoe Jaspers
(see all)