As an escort, you'll know how difficult it can be to know your rights. The laws on sex work change from country to country, making it difficult to know your sex workers rights. Knowing your rights is important. It can help you stay safe and happy when working. But what is it that you need to know?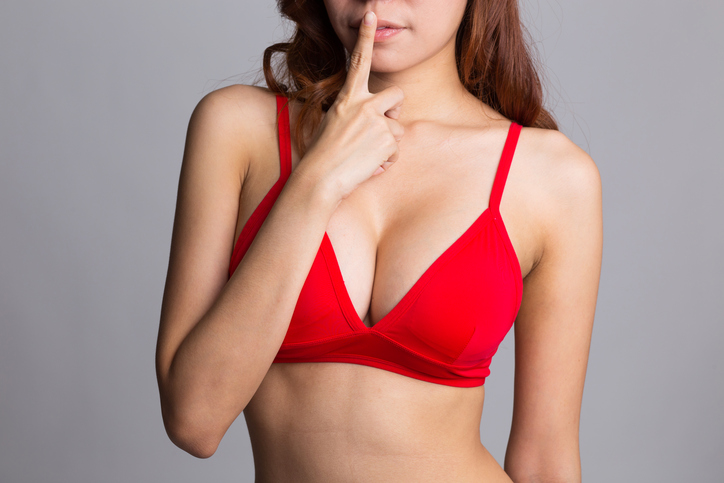 Here on the Escort Scotland blog we take a look at the things you need to know about sex workers rights in order to stay safe. We also have tips for dealing with the police and any problems you might encounter.
Sex workers rights in Scotland
Contrary to popular believe, selling sex is legal in Scotland. Most people assume that it isn't. They think it is wrong and so they believe that the law is on their side. However, you can sell sex in the country.
That said, there are a number of things that are not legal. Public solicitation, running a brothel, and pimping are all illegal.
Indoor sex work, such as escorting, is legal. However, two sex workers using the same building as a basis can still bring you trouble, even if you are unaware that someone else is working from that building. In the eyes of the law it is still classed as a brothel.
Speaking to the police
You might be working one day and find that the police have arrived to speak to you. This can be scary, but you should remain polite and speak clearly to make sure you are understood.
They might ask to come inside or to ask you some questions. Unless they have a warrant or tell you that they are going to arrest you and take you to the police station, you don't have to answer their questions or invite them in. You can tell them no and leave it at that.
If you do let them in then they might still look around your place, so a lot of the time it is better to say no. After all, selling sex to a consenting adult is legal. You have done nothing wrong in the eyes of the law.
The best way to find out what is going on is to ask. When you answer the door to them, ask what the visit is about. Ask for their name and to see their I.D. If they refuse to show it to you, you can tell them that you are not letting them in. You want to be sure that they really are police.
Working from a hotel
Sex workers sometimes tour in order to work. You might decide to stay in a hotel, and this can lead to a number of other problems.
Staff at the hotel might ask for you to leave. While this can be daunting, you have the right to know why you are being asked to leave. If they believe that you are conducting sex work, you can ask why they believe that. You haven't done anything wrong, and so you should tell them that you will leave if you get a refund for your stay.
However, if there are other sex workers in the hotel it could, in the eyes of the law, be classed as a brothel. If you are accused of brothel keeping you do not have to plead guilty. Speak to a solicitor before you say anything to put your mind at ease.
Warrants and arrests
Sometimes the police could get a warrant to search your premises. If so, make sure you ask why they are going to search the premises. It is also worth asking which law relates to the search. If you don't ask then they might not tell you, so it is always worth checking and finding out.
A warrant to search your premises does not mean a warrant for your arrest. This means that, if they ask you questions, you do not have to answer. You can tell them that you do not want to answer any questions without seeking legal advice first.
In order to be placed under arrest, the police need to have reasonable suspicion that you have actually broken the law. You should be told clearly why you are under arrest. Selling sex to another consenting adult while working indoors alone is perfectly legal, so if they say this is the reason you should be suspicious.
For a lot of sex workers English is not their first language. Whether you speak English fluently or not, it is a good idea to ask for an interpreter. This will make sure you understand absolutely everything.
You also do not need to answer any questions asked by the police if you are waiting for a solicitor. If you are looking for someone to speak to about legal advice, SCOT-PEP can help. They can point you in the right direction.
Fake and undercover police
Clients might pretend to be members of the police in order to try and gain services from you for a discount or free of charge. Asking for their name and I.D. will help to show the genuine police from the fakers.
That said, sometimes police officers will set up an appointment with a sex worker in order to go undercover and get information from you. Anything evidence that they have gained cannot be used against you unless they have your informed consent.
Informed consent means that you would need to know that they are a police officer. So if you find out during the appointment, anything that happened prior to that moment cannot be used.
When you do know, you can then ask them to leave. Knowing your rights in these situations can help you deal with a huge number of issues.
Sex workers rights
If you are looking for more information on sex workers rights, there are many different places for you to look. SCOT-PEP created a handy and brief guide for indoor sex workers in Scotland to help you know your rights, so it is worth keeping a copy around, just in case.
You might also find it useful to speak to Ugly Mugs, especially if you have dealt with an undercover police officer while working. It can help to keep other workers like you informed about what is going on.
At the end of the day it is not illegal for you to sell sex if you are working alone indoors and your clients are consenting adults.
Know your rights, as this can really help you out in the future. Be firm, polite, and clear if the police visit you. Follow the law and don't be afraid to seek legal advice if you need it. Latest posts by Lara Mills
(see all)