The news is pretty horrifying lately. Barely a day goes by without a headline hitting the papers to say that the world we live in is in trouble. When it comes to the topic of sex work, it can be tough. People have their own assumptions about the industry and just what should be done with it. The problem is that most of those proudly and loudly declaring their opinions haven't actually had any conversations with sex workers. They don't actually know what would be best for the industry.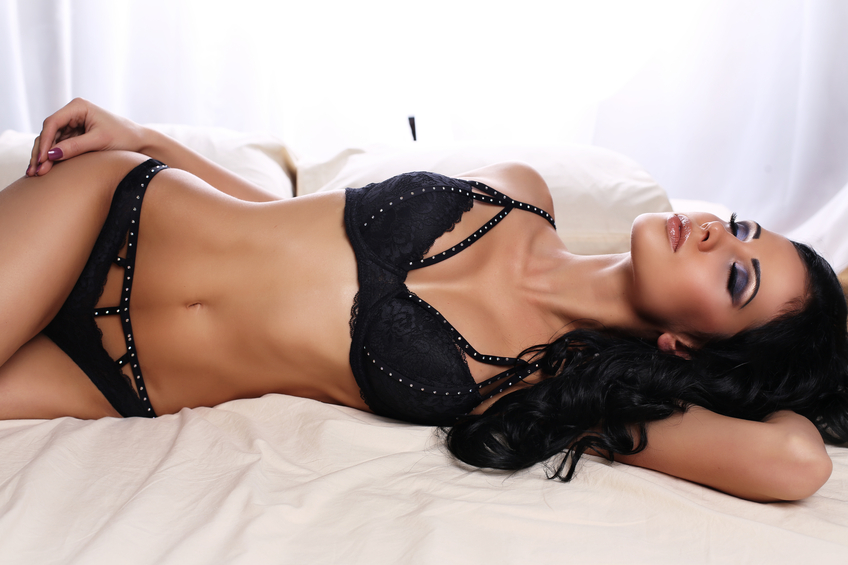 Julie Bindel writes for the Guardian, and her recent article caused a hell of a lot of controversy. Our very own Zoe Jaspers calls bullshit on the article and explains just how people are getting it so wrong when it comes to the sex industry and sex workers.
It might not seem like it sometimes, but you will find that there is a hell of a lot of support out there for sex workers. Recently the Sew Workers Outreach Project shared a tweet featuring actress Charlize Theron with a "Sex Work is Work" badge… and it gave us here on Escort Scotland hope. We have put together a brief list of just some of the celebrities supporting sex workers.
Grace Dunham vs. Lena Dunham
You might remember that it was around this time last year that Amnesty International caused a huge splash in the media. They started a campaign and suggested that the best way to help support sex workers was to decriminalise it… and boy, did it cause a hell of a lot of controversy.
Celebrities stepped forward to proclaim that they knew better than all of the sex workers out there. If you want to know more about those opposing it, the #PledgeDecrim article has more.
However, one of the most prominent voices was the American actress, director, producer, and writer Lena Dunham. Best known for her part in the HBO series Girls, she was one of the many celebrities to sign her name and declare that Amnesty International had gotten it horribly wrong when it came to supporting sex workers.
And it was on Twitter when Dunham's own sister stepped forward to school her. Grace Dunham is a well known activist, and she had a lot to say on the subject, as you can see from the tweets below:
When you criminalize sex work you criminalize people trying to care for themselves and those they love

— Grace Dunham (@simongdunham) July 29, 2015
If we criminalize sex work on the grounds of gendered exploitation, let's also criminalize minimum wage, marriage, prisons, and all police

— Grace Dunham (@simongdunham) July 29, 2015
Hopefully those tweets will have given Lena the clear message that the solution she sees for sex workers just isn't going to cut it.
Rupert Everett
Two years ago, English actor and writer Rupert Everett used the documentary Love for Sale to explore "the motivations of sex workers, from the housewife who says she loves her work, to the Liverpool street-walker and beyond".
The documentary was a huge hit because it did something a lot of documentaries don't do. It looked at both sides of the industry. Instead of focusing purely on those who believe sex work should end, it looked at those sex workers happily going about their business.
Everett was brilliant at putting his point across in the documentary, even correcting some of those he was speaking to when they decided to use "sex worker" and "trafficked victim" interchangeably. He recognises that, while trafficking is something that must be addressed, someone being a sex worker does not automatically mean that they have been trafficked or coerced.
He has written many different articles throughout the years, showing that the actions people claim are being taken to protect women are not. Just take a look at his article on the eviction of the red-light district in London. Here we have another celebrity showing their support for sex workers and getting his voice heard while doing it.
Make Mum Safer
The Make Mum Safer has been set up by the English Collective of Prostitutes, and is a campaign eager to get people to focus on the fact that often, sex workers are more than just their job title. Often, many are mothers working to support their families, and sex work is one of the few industries that gives them the freedom they need to work.
The film has received a huge amount of support from celebrity names, which people like Indira Varma, Doon Mackichan, Julie Hesmondhalgh, Stephanie Beacham, and Michael Sheen coming forward to say that decriminalisation is best for the industry.
Sheen had a lot to say on the subject, making it clear that those "working in the sex industry have very little protection. So this project was something I wanted to support. We need to be grown up about sex work, and deal with the reality and not what we would prefer to be the case. I think decriminalisation is the only responsible way to move forward".
So while there are plenty of celebrities out there condemning sex workers, there are others who understand the subject better. They can see that criminalisation and laws like the Swedish model will only endanger sex workers further.
Want to do your bit to show support for sex workers? Sex workers' rights campaigners like Laura Lee (GlasgaeLauraLee) often talk about the latest developments, so see how you can help. Latest posts by Lara Mills
(see all)