May was Masturbation Month, with the 28th of May being Masturbation Day. Whether we really need an entire month to celebrate it, we don't know, but honestly, we'll take any excuse that you give us. However, the month is now over, so it is time to take a look at what we did to enjoy it.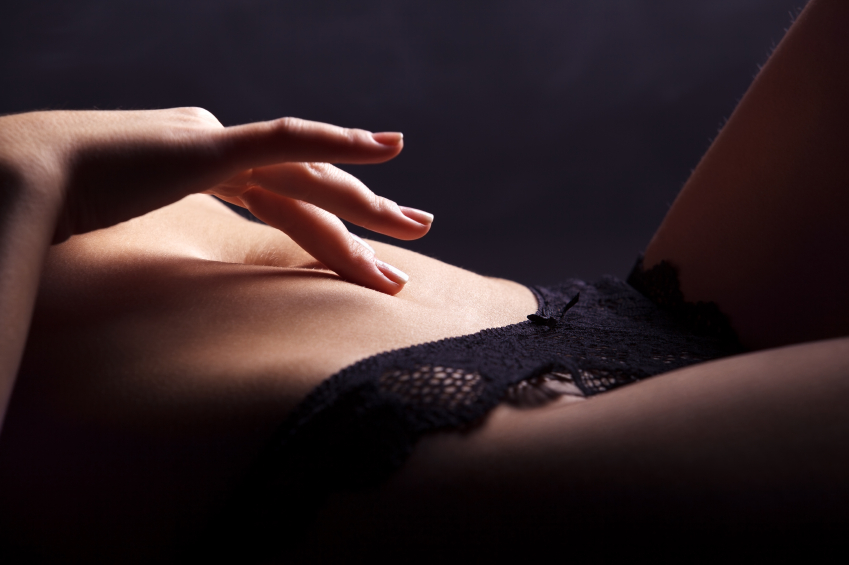 Some porn websites have found that the number of people visiting them during May went up, and they suspect it might have something to do with Masturbation Month.
In fact, the popular adult entertainment website Pornhub recently released their insights into what we were up to during Masturbation Month, and what it is about masturbating that we love so much.
We want more masturbation!
One thing that has been made clear from the information Pornhub has gathered is that we love masturbation. Okay, so that might seem obvious that we like our alone time. When we are feeling turned on, we might slip away to somewhere private, visit our favourite website, and enjoy a kinky video.
Porn sites are extremely popular. One of the biggest, Pornhub, claims to have "60 million daily visitors" to their website, showing that we love to get a little bit of visual help when it comes to our kinky masturbation sessions. However, Masturbation Month saw even more people hitting the websites… but they were looking for something in particular.
The website found that a lot of people were using Masturbation Month to look for masturbation. Searches for terms relating to masturbation increased by 3.5% throughout the month, and while this might not seem like much, considering they have 60 million daily visitors, this is a huge number.
They also found that people were, effectively, lasting longer on the site during the month. With a lot of porn websites, people tend to be on there for no longer than ten minutes. They'll find what they want, jerk off, and be done with it. In May, they discovered that people were staying on the site for ten seconds longer than usual. Apparently, masturbation is the way to go if you want to last longer!
Squirting is key
Of course, masturbation is a huge category on porn sites. There are so many different types of videos in there that it could take you hours to find the one you want. For a lot of people, they have a pretty good idea, and so they will get straight to the point. It seems that the biggest masturbation search in May was for squirting masturbation.
People didn't just want to see other jerking off. They wanted to see them getting so turned on and fucking themselves so hard that they squirted. It is a huge fantasy for many, and by watching someone masturbate themselves to the squirt, they feel as though they can learn something to take into the bedroom.
During Masturbation Month, there was a 158% increase in searches for squirting masturbation. It might be that there were ladies out there keen to see what they needed to do to get themselves to cum so hard that they squirt, or it might simply have been horny guys looking for something a little different.
Good friends masturbate together
Now, while squirting was the biggest search increase during the month, there were also a number of other high contenders for the top. Another popular search was "friends jerk off together", which had a 111% increase in searches throughout the month.
So, what is the appeal in seeing friends jerking off together? For a lot of people, it is a popular fantasy that they have about lesbians. Usually, two young, sexy ladies will be in the bed together, slowly teasing their own bodies to try and turn the other on. They might even get a little bit of coaxing from the person jerking off with them.
The idea of watching someone else masturbate while you masturbate is a huge turn on. It feels kinky, naughty, and wrong… and yet, it also feels oh so right. No wonder we can't get enough of it!
Jerking off instructions
Recently, there has been an increase in the number of people searching for JOI videos. JOI stands for jerking off instructions, and is usually a video of a sexy person telling you exactly how you should jerk off. They will tell you how to touch yourself, when to slow down, and when it speed up. It has become quite popular recently, and it seems that Masturbation Month has helped to raise awareness of the fact that these videos are out there.
With JOI, people are particularly keen to find the right person to guide them through it, so a lot of the popular searches involved descriptions. "Huge tits", "nurse", "big ass", and "milf" were all popular searches for those seeking jerking off instructions.
So, why might people looking for jerking off instructions? Usually, it is because they want to give up a little bit of their control. A lot of people tend to rush through masturbation, and so having someone tell you what to do and how to do it will make sure you not only take your time and get the most amount of pleasure from it, but you also get a huge thrill from being told to stop when you are close. You want to beg them to let you cum, but you can't because it is a video. That means you must behave for the person verbally dominating you.
Celebrating Masturbation Month
The results for the big search increases during Masturbation Month make for fascinating reading. There are a lot of interesting searches that may just inspire your next solo session, so take a look.
Masturbation Month might not seem like a big deal, but it is great for those of you who are seeking something new. During the month we tend to talk about the different things you can do during your solo time to make it more exciting, and to make sure you are getting enough fun.
So, now that Masturbation Month is over you might feel that you don't have any excuses for some alone time. If you were questioning whether you should do it, you'll be happy to know that science has proved that masturbation is good for you, so what are you waiting for?
Maybe you are looking for some great tips to share? Maybe you want to share your own advice on how to find the best jerk off instructions online? You can use the comment box below to do just that. Latest posts by Lara Mills
(see all)