For some people, struggling to reach orgasm is something that regularly happens in the bedroom. Even if they use toys or know exactly how to get themselves off, it just doesn't happen. Stress can be a factor, which is why many suggest meditation as a solution.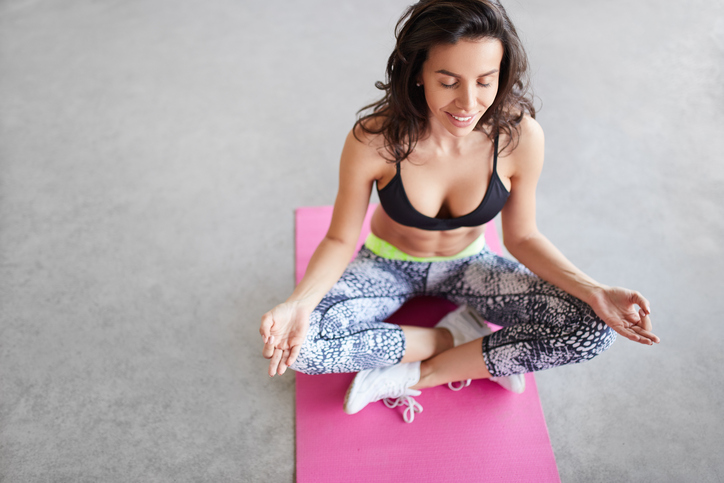 Lately, people have been suggesting that meditation isn't just good for reducing stress. They have also suggested that it can help you achieve orgasm. How? I take a look below.
Orgasmic meditation
This latest wellness trend started over in New York and is quickly spreading across the world. Many places are taking up this technique in the hopes of drastically improving their orgasms in the bedroom.
It is better known as Orgasmic Meditation, but is also shortened to OMing. However, the name is a little misleading. It isn't all about making someone come. In fact, that should never be the goal of it.
It seems that instead it is mainly for those who enjoy giving pleasure, but aren't always comfortable or even used to receiving it. It is about the experience of orgasm, rather than the actual climax. Because, it seems, there is a big difference.
How does OMing work?
It sounds like an interesting concept, but how does this Orgasmic Meditation actually work? Well, it seems that it is actually a very simple process which could potentially help you to reach orgasm. Even if that isn't the result, you could still learn more about your body in the process.
Run by an American firm named OneTaste, it is designed as "a consciousness practice you do with another person", and will hopefully strengthen your relationship.
It is very simple to do. All it requires is 15 minutes of attention on the clitoris. The goal, as we've said earlier, isn't to reach orgasm. Instead it is to give the recipient the chance to experience pleasure and feel the sensations that would lead up to orgasm. All through calm meditation.
Not the first of its kind
You could be forgiven for believing that this is the first class of its kind. It isn't. We have seen plenty of different classes for couples and singletons to undertake in order to achieve orgasm or improve their sex lives.
Back in September, I told you about the sex witch promising to help couples enjoy better orgasms in the bedroom. Here at Escort Scotland we are sceptical, but many couples seem to have enjoyed her services.
There are also those who believe that they can think themselves to orgasm. No stimulation required! These lessons and meditation classes aren't really unique… and yet people are still hoping to go.
Would you take a sex class?
Sometimes the best way to solve any problems you might have in the bedroom is to talk to your partner. If they are open and willing to listen, you should be able to work through any problem.
That said, it might still be worth looking at some sex classes. Even if meditation isn't for you, you could still find something worth trying. Got some ideas you want to share? Leave a comment in the box below! Latest posts by Lara Mills
(see all)