Sometimes we just want hard and fast sex. In our fantasies, this often has up fucking up against the wall or simply standing up. Standing sex is fun and frantic, and can lead to some of the best orgasms of your life. But often it doesn't feel like it will happen.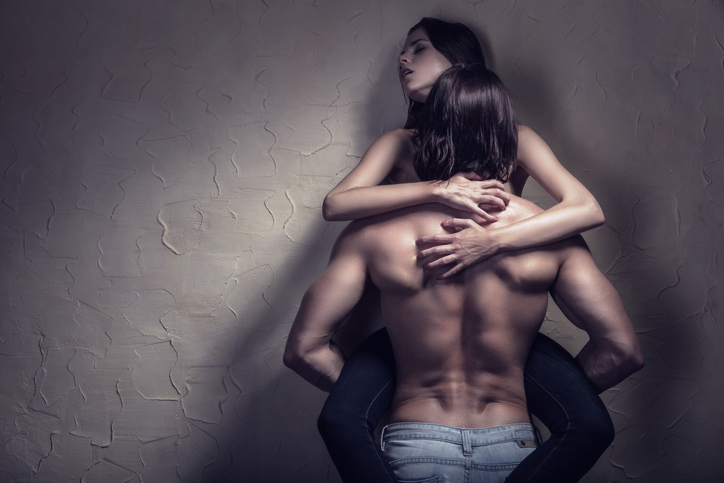 In order to keep at it for the length of time you feel you need, you have to have a lot of strength. Sometimes this just isn't going to happen. So here are four easy adjustments you can make to the standing sex position to make it possible.
Bend over
This is probably the easiest adjustment to the standing sex position. Most of the time when we think about it, we'll imagine one person standing while the other is being held up. You'll be facing each other as you fuck.
Standing sex doesn't have to be like that. In fact, just by changing the way you are facing, you can make it so much easier! Plus, it is still standing sex and will feel like the hot and fast fuck you were hoping it would.
Simply stand up and get your partner to bend over just a little in front of you. You can use the wall for support. This position will work even better if your partner is wearing a short skirt you can lift up, as then it will feel like a spontaneous quickie and not planned.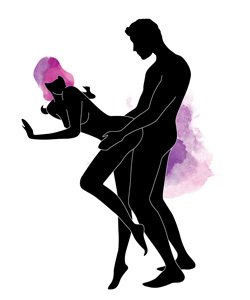 Lift a leg
Not quite able to lift your partner up? That is okay. There are a few minor adjustments you can make for standing sex to still happen… just without the required strength to hold another person up for an extended period of time.
So don't. Instead, get your partner to just lift a leg up instead and give them a little support. You can help to hold their leg up while supporting yourself and thrusting into them.
This will help to give you both the feeling of standing sex without requiring too much strength from you. A little support for your partner's raised leg will go a long way to making this feel incredible.
Extra support
The standing sex position is going to be a huge strain on you. You have to lift your partner's weight while you fuck, and this can be tough for an extended period of time. You don't want to strain yourself or cause your partner worry, which is why extra support can be useful.
Having a chair nearby can make the difference. It might seem like a bit of a cheat, but it can really help. Simply position it close by so that your partner can lean on it, should they need it.
Counters and walls are also great ideas. They can reach back and support themselves if they need it. You might find that they do not, but having the option there can really help.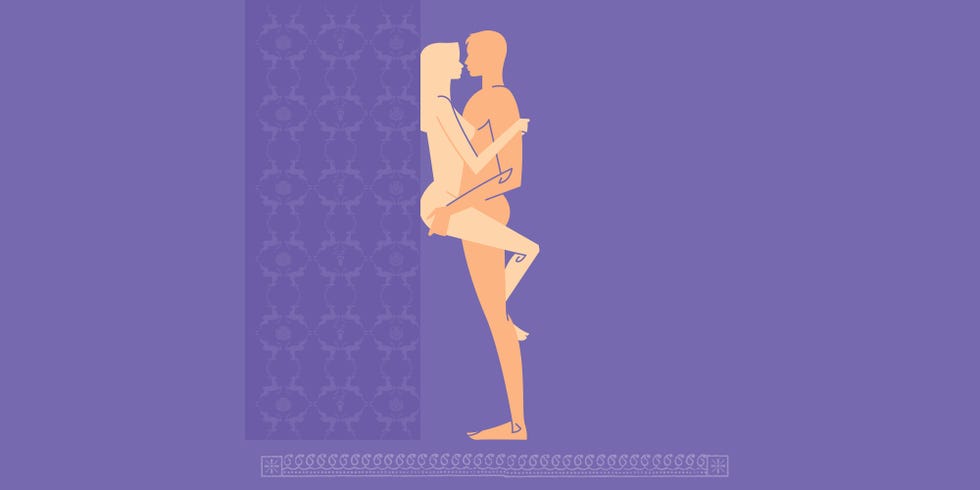 Wrap around
The best standing sex position is the wrap around. This is the position you'll think of when you imagine having sex standing up, with the man holding the woman up. The difference with this position is that the woman will wrap her legs around.
By wrapping her legs around, the woman will be supporting herself, instead of relying on you to hold her up. This can help to make things last a little longer.
Plus, it'll bring you both closer together. It will make it far more intimate, and if you were hoping to inject a little more heat into it, you can even press your partner up against the door. It will be incredibly sexy for you both!
Why we love the standing sex position
When you are hoping to have spontaneous sex, we think of the standing sex position. It makes us think of passion and quickies, of the desire to just have sex. You want to have sex and this is the perfect position for it.
Hopefully the adjustments above will help to make it a reality for you. Got some adjustments of your own? You can share them with us by leaving a comment in the box below. Latest posts by Lara Mills
(see all)