Usually when people talk about magic in the bedroom, we think about that incredible chemistry that turns you on the moment you see a person and the intensity of the sex you have with them. However, for some people they have different ideas. They hope to be able to cast a spell and suddenly have a better sex life.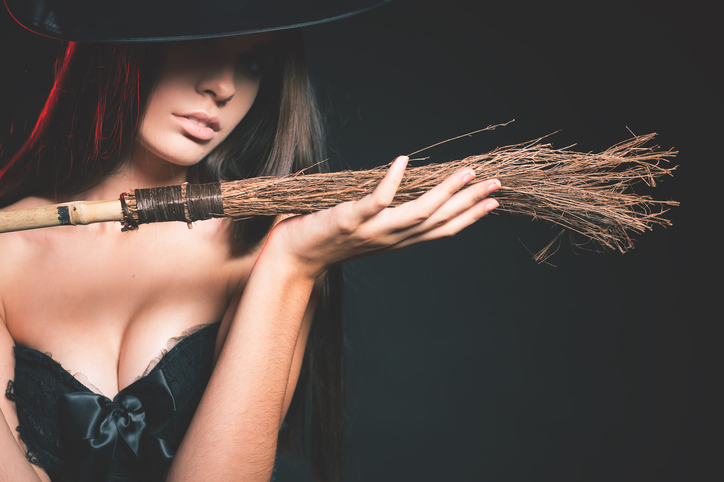 Thanks to a sex witch, this might be a possibility for everyone soon! One former stripper has decided to use her skills in a whole new way and is providing coaching tips for couples… with an added twist of magic to spice things up.
What is a sex witch?
If you are reading this thinking "I have absolutely no idea what a sex witch is" then you aren't alone. In fact, there are plenty of people out there who had no idea that such people existed until just now.
One woman explains it as the following: "sex witchery involves using ancient pagan ways of being to unlock greater pleasure pathways". In other words, it can help you create stronger connections to your partner and make sex more intense again.
They believe that the amount of access we have to porn has desensitised us to passion, and so it is harder to experience pleasure during sex. They want to use their skills to help us in the bedroom, by making sex much more exciting again!
How did Marie choose this path?
For Shaney Marie, it was a profession she likely didn't expect herself to end up in. She first discovered the world of witchcraft when she was working as an exotic dancer. During her work she said that "most men were coming to me in search of deeper connections", and it was then that she got an idea.
She looked back at how stripping has changed throughout the years, seeing that while men used to turn to erotic dancers for healing and counsel, they now see it as a source of entertainment. It has lost some of its meaning along the way.
And so Marie wants to change that. She wanted to "return to these roots and bring on an awakening" so that people can get back in touch with their sensual side.
A growing client base
This might seem like a very niche interest, but Marie reveals that she has actually quite a large client base. This might be because, unlike with the ancient traditions, technology gives her the ability to provide Skype consultations, and so she can reach more in need of her help.
The majority of her clients are male, but the range from as young as 20 to as mature as 70. She believes that the growing number of clients has a lot to do with the growing movement in Australia.
She stated that spiritual sexuality is on the rise, and that people are eager to at least investigate to see what it is all about. In her words, "people are starting to dip their toes in it".
The services she provides
Spiritual sexuality, and her work as a sex witch, means that Marie has developed a number of different skills to pass on to her clients, in order to help them get the best sex of their lives. So if you were to book a consultation with her, what could you expect?
Marie regularly teaches a number of different techniques to her clients in order to help awaken their sexuality and deepen their connection to their partner. Praying at love-altars, using crystals and toys, and even erotic dance workshops can help to achieve this.
However, if this isn't working, she will also cast spells to help. These spells, known as sex magic, aim to help deepen feelings of sexual pleasure. So you could actually be a spell away from more intense sex and better orgasms!
Want a better sex life?
The idea of going to get someone to, effectively, wave a magic wand and make your sex life better is an intriguing one… but there are plenty of other ways you can actually get a better sex life and have more intense orgasms.
You can get active and see if you notice a change, or you can check out our other tips on the blog! You are sure to find something to help.
Would you go to see a sex witch? Are you curious about what a healing crystal can do to your mojo? Let us know by leaving a comment in the box below! Latest posts by Lara Mills
(see all)