For whatever reason, David Cameron and a number of British people hate porn. It was only last year that laws were brought in to restrict the type of pornography produced in the UK, where things like spanking, female ejaculation, and facesitting were banned… and now he wants to try and restrict porn in the UK further!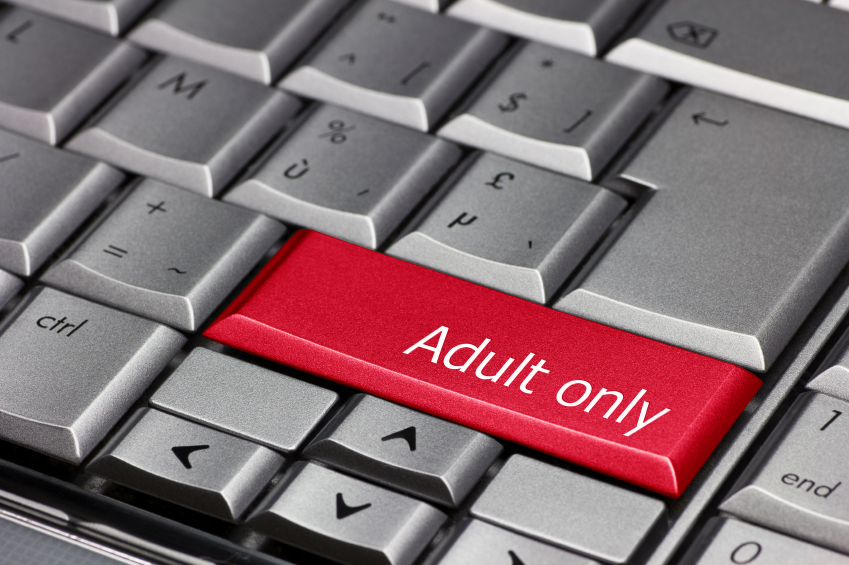 However, his fight against filming porn stars having sex and allowing others to view it might be at an end, as it seems the EU doesn't agree with the decisions he wants to make. Are we in for a battle on porn?
Production of porn
It was December last year that we found out that porn produced in the UK was going to have restrictions placed on it for the type of things they could and couldn't show. You can read the full article [a href="https://www.escort-scotland.com/blog/uk-porn-bans-sex-acts/"]here[/a], but basically someone decided that certain things in porn are so disgusting they cannot be shown.
Fair enough, we get that there are some things you really don't want to be shown in porn. They banned "role-playing as non-adults", which we can understand. After all, while they might be adults in the film, the situations they are showing might not be appropriate.
However, there is also a long list of things that they have banned that genuinely don't make sense. It seems that, instead of having genuine reasons for them, they are simply going "no, we don't like this, so get rid of it!"
Those things, for those who missed it, included: spanking, caning, physical abuse and verbal abuse (consensual included), fisting, facesitting, and female ejaculation. Yes, a woman sitting on a guy's face, having an orgasm, and ejaculating is not allowed in UK porn!
The protests that followed were huge. Groups gathered in London to stage "facesit ins" to show that there is nothing wrong with the act, and some held up signs saying "shame on you, we come too" and "life will be fine if we both 69". There was even one with Cameron's face on it, with a comedy moustache, saying "can't make his wife squirt: bans it in porn".
Plans for the future
Unfortunately, this great porn battle is not over. In 2012 Mr Cameron first introduced some proposals that would see sites containing adult content blocked automatically. It would mean that people using the internet would have to actively contact their service provider in order to remove the filter.
At first the only people this had an impact on were Sky customers, but lately it seems he wants to force all internet service providers to apply the filter.
If it happened, it would mean that anyone wanting to casually look at Pornhub, xHamster, or any of the hundreds of other porn sites would need to ring up their internet provider and say "hi, can you remove the adult filter I currently have on my internet?" and therefore admit you are going to be looking at porn.
The belief seems to be that, by putting this forced filter in place, anyone underage won't be able to access the content so easily, and so will be protected from the "corruption" that porn has on young minds.
This does, of course, ignore the fact that there are plenty of sites out there with no adult content warning, and some social media sites like Twitter and Tumblr are filled with hot and sexy porn. They are also forgetting that the filters actually blocked access to things that were totally acceptable, like sex education sites and domestic abuse help sites. Not a great move, Mr Prime Minister.
The EU says no!
Thankfully, it seems that Cameron's tirade against internet porn could be stopped… and it's a good job, really. He isn't earning himself any favour with the adult industry he keeps trying to persecute.
A leaked document from the EU council suggests that they are making plans to stop Cameron's forced filter in its tracks, and given Cameron's current position with the EU, we don't think there will be much of a fight about this.
Restricting what we access on the internet is wrong. David Carr, who is on the advisory board of the UK council on Child Internet Safety, spoke out about the issue by saying that "the risk is that a major plank of the UK's approach to online child protection will be destroyed at a stroke", and many have spoken out about the sheer number of sites that would need to be blocked.
"The sheer number of websites that pop up each day means that swatting one site you take exception to is like cutting a head off the Hydra: kill one and two, or more, will spring up in its place," says Mark Wilson of Beta News, and he is right. Blocking the adults sites won't work, as you might as well block the entire internet.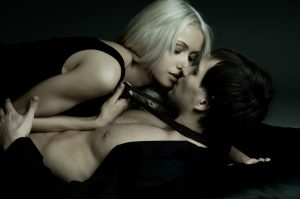 User ID Checks
Of course, it couldn't be as simple as that, could it? It couldn't just be a case of "No, Mr. Cameron, we won't allow it" and then the matter is dropped. Oh no, there had to be more to it, and now it seems that there is talk of a new scheme that would verify your identity on visiting certain websites by using your bank details or your mobile phone details.
"This is cutting-edge censorship," says Myles Jackman. Jackman is an obscenity law lawyer, and believes that "we are now becoming the world leaders in censorship. And we are being watched very closely from abroad."
It sounds scary, doesn't it? However, Dr Rachel O'Connell, who is an online child safety expert, said that "nobody in the UK wants a centralised identity database. The way around that is that Royal Mail knows who you are, your mobile operator knows who you are."
The idea is that adult websites would redirect to a page asking you to verify your identity, either using your mobile phone or even your information on the Department for Work and Pensions to prove you are old enough. Then you would use that information to sign in and prove you are old enough. In theory it would be very secure, as there would be an "anonymising hub" which takes away identifying information in the request. All the sites would know is that you are old enough and away you go. However, that isn't enough to make us start wondering why these checks are being put in place.
An easy win?
So, despite the fact that the EU is working to stop Cameron's tirade on porn, it seems that there are other ways to cut our access. Many insiders believe that this law "will be an easy win for the new government, even with a slim majority" as it comes under the topic of "child protection". Can you imagine a politician refusing it? If they did, it would simply be turned against them.
However the free-speech campaigner and author of the Sex & Censorship blog, Jerry Barnett, has spoken out about these changes, describing them as "draconian". "I don't believe Atvod's plans can be achieved without drastically changing the face of the internet." He goes on to say that "this is the state, yet again, intervening in people's private lives for no reason other than good old British prurience and control-freakery." We couldn't have put it better ourselves!
Honestly, I think the best thing to do to prevent those underage accessing the wrong kind of content is to educate them. You don't necessarily need to block access to everything, as many young people are actually quite sensible when it comes to the internet. We just need to let them know about the types of things they might find on the internet, and that they should talk to someone if they find something disturbing out there.
What do you think? Have you got an alternative that will work better than Cameron's forced filters on the internet, or do you think his idea might be the way forward for us? You can let us know either by leaving a comment in the box below or by visiting the Escort Scotland forums and sharing your thoughts there. Is this the last we'll hear about David Cameron vs UK porn? We doubt it, and we'll be here to keep you up to date on the latest news. Latest posts by Lara Mills
(see all)