When sex gets stale, you don't have to spend hundreds on the latest toys to make things better. You also don't have to do yourself an injury trying to get into the most complex position from the Kama Sutra to try and improve things in the bedroom.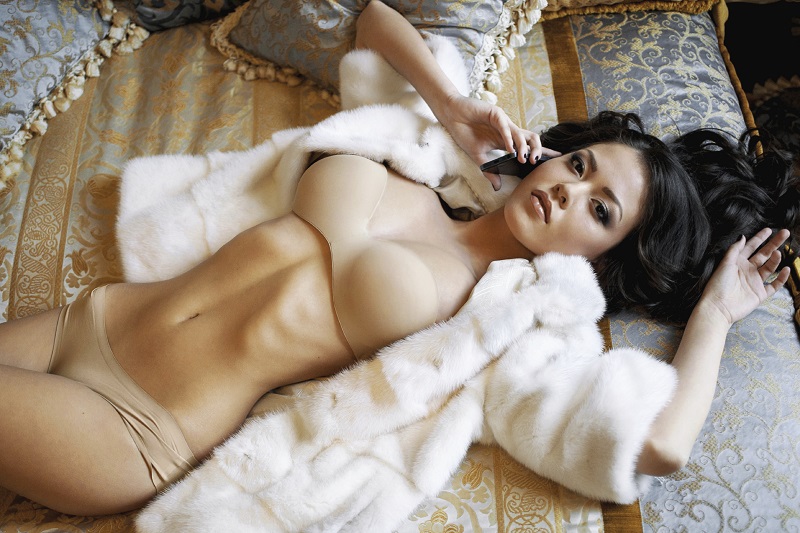 There is something a lot simpler you can do to spice things up, and that is by trying a little dirty talk. Here on Escort Scotland blog we give you the best tips for talking dirty, whether you try it in a text, on the phone, or in the bedroom.
Sexting
Sexting is one of the most interesting ways of spicing things up in the bedroom. For a start, you can take your time thinking about what to say in reply, and when you have finished your little sexy text conversation, you could always look back on it fondly to remember.
However, if you've never done it before it can be a little intimidating. What do you say to get things started? How do you move things along? How far is too far?
Usually, sexting happens when you have been doing some casual flirting by text. It is very easy to move things along and make it hotter just by using the right words. You can try saying things like "what are you wearing right now?" and "want to have some fun?" to get them interested.
When you want to move things on, keep it short and sweet. Don't spend hours trying to plan out the perfect erotic story of what you want to happen, as sexting should be give and take. Don't do all the work, and don't make your partner do all of the work.
Say things like "I'd love to kiss my way to your delicious tits" and "I want to fuck you hard and fast" to get them going. Let them imagine just what you are going to do to them, as they will start to get really horny and hot while thinking about it, giving you some great replies to think about.
Phone sex
Phone sex is a little different. It's perfect for those times when you are too far away from your partner to enjoy the real thing, and gives you both the chance to let off some steam while describing your perfect fantasy to each other.
For many, phone sex is a lot more intimidating than sending a dirty sext. You will get an immediate response and you don't have as much time to carefully think about what you are going to say. This risk can make you nervous, but there are some things you can do to guarantee a good time.
As with sexting, there are some simply phrases you can use to get things going. The phrase "what are you wearing?" is one of them, and the reason it is used so much is because it works. The best part? They don't have to be honest with you. If they want to make your hot and hard, they could tell you they are in some lacy lingerie that is just begging to be ripped from their bodies.
One of the big mistakes that people make with phone sex is being too explicit too soon. They believe that saying they'd "fuck them in the ass so hard they'd scream" will work, but often it just puts them off. Instead, listen to what your partner says. If they call their breasts their tits, use the same language. Start off slowly and work your way up to the finish line.
However, that doesn't mean you can't be descriptive. Tell them exactly what you would do to them if they were there, giving them the chance to react to it. You could say that you would "love to lick your way down their body, feeling them move under you as you get closer and closer to their pussy". It is explicit without being too much, and you can guarantee it'll have them squirming in a few minutes.
Dirty talk in bed
Sexting and phone sex might be fun, but it doesn't beat the real thing. However, that doesn't mean you should be keeping the sounds you make in the bedroom just to moans and groans. In fact, you should be getting more vocal.
Ask your partner to tell you what they want you to do to them. They might describe their favourite foreplay technique that you use, which you can then do as they ask you to. However, they might instead start to describe a fantasy which you can re-enact together for a little bit of fun.
You can also describe what you'd like them to do to you. If their mouth is otherwise occupied sucking your dick, tell them what feels good for you. Do you like the way they massage your balls while sucking on the head of your cock, or is their tongue swirling around your tip enough to make you moan? Tell them and they will do it more, just to see your reaction.
When you feel like you can't wait any longer, tell them that you want them, or that you want to fuck them. That's it. You don't need to be any more descriptive than that, as dirty talk is a great foreplay technique. However, if you feel the urge to, ask them what feels good and what they want. If it is good for them, they will tell you that your cock inside them feels amazing, and if it isn't they might say "fuck me harder". Either way, you're doing a good job.
Do you like dirty talk in the bedroom, or do you prefer to keep quiet? You can let us know by visiting the Escort Scotland forum or by leaving a comment in the box below. Feel free to share your favourite dirty talk tips for others to use, or you could tell us your favourite phone sex stories. Latest posts by Lara Mills
(see all)