Mental disorders are still known to be a stigma in society and culture, no matter how heavy or how light a person's issues would be. Well, we are becoming more aware of it on social media, and we are hearing more people opening up about their thoughts and feelings. However, I think we should talk more about how mental disorders can affect the things that we do every day, such as sex.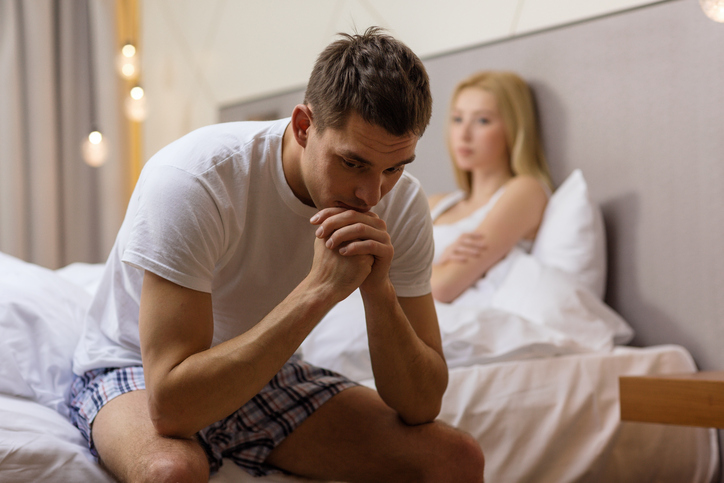 I also think it's important to establish the fact that if you don't have a mental disorder, you can still fall into the trap of disordered mentality. The way you think can control your libido, your performance, and your ability to cum. I have many friends and acquaintances that had to deal with at least one mental disorder, whether it would be anxiety, schizophrenia, depression, or bipolar disorder.
Speaking of which, I want to tell you a little bit about a friend that has been diagnosed with the mental condition, and has told me about his how his libido alternated drastically. Obviously, I'm not going to reveal his real name on Escort Scotland, so I'm just going to call him Isaac. And I'm telling you his story to let other guys that make have the same, or similar condition, know that your sexual behaviour may not be as weird as you may think.
Let's talk about Isaac
Isaac and I first met 6 years on a semi-pornographic site called Tumblr; I was 20 and he was 31 at the time. When I used to have my personal blog on the platform, I always received at least one message from him every 3 days.
It was quite odd for me to receive my first random message from a guy whose location was unknown to me, but exciting at the same time. You know how it is, though.
You take your first baby steps into the world where you'd either get treated like a princess, or trolled like a bitch. However, you realise that the network is a great way of making new friends that might just be as weird as you.
After a couple of years of getting to know each other through the means of the internet and digital technology, we had become somewhat pen pals, and we still are today. While learning about each other's past lives, personal interests and our characters, Isaac felt comfortable enough to tell me that he was bipolar.
I can't remember when he was diagnosed, but it was definitely long ago, in a galaxy far away…Just kidding, around 10 or 12 years ago.
I remember his Tumblr blog being filled with pictures of models from Suicide Girls, chicks with motorcycles, fishnet tights, and Morticia Addams. Judging from his page, I thought Isaac's brain was constantly hotwired to the lens of a camera that's filming a video for Kink studios. When I told him what I thought, his reply was a quarter of his life story which helped me paint a view of what it's like when it comes to sex and manic depression.
Highs, lows, and a wild fetish
One thing I have to clarify with you is that I've never had sex with Isaac (despite my many stories of fucking my friends and acquaintances). We've only had a small cyber fling where we exchanged nude photos and sext each other. Man…he really liked dirty sex, and he still does.
When I say dirty sex, I mean the kind of thing you'd see in porn where a woman would be wearing torn fishnet tights, tied up in metal cuffs, and fucked hard in the ass while she would have a rampant rabbit in her pussy. Oh, and where her smoky-black eye makeup would be watered down by her tears.
Putting his fetishes and fantasies aside, let me tell you a bit about bipolar disorder if you don't already know about it. It used to be called manic depression until the 1980s, but the definition remains the same.
The mental condition makes you experience extreme highs and low feelings throughout the day, week, or even month; highs and lows are also known as manic and depressive episodes.
In a manic episode, you would feel like your body is just filled with energy that can leave you wired for days. You'd experience invincibility, and you'd feel like you can do a million things at once. But you'd also feel agitated, irritable, and at times, aggressive.
Now, a depressive episode is exactly how you would imagine it. You'd feel very hopeless, sad, and empty. You'd feel very tired, you wouldn't want to do anything, and you wouldn't be able to enjoy the simple pleasures in life.
How Isaac's mental condition affected his sex drive
With the outline of bipolar disorder being said, you could begin to imagine what the pleasure of sex would be like for Isaac on a basis.
He has told me many times before when he would come home from work and immediately jack off to relieve whatever stress he was holding in throughout the day. He has also told me how he would be able to masturbate and climax at 8 times in a row.
Being able to masturbate, climax, and stay rock hard 8 times in a row might sound impressive, but in reality, it would almost be impossible to pee without wincing in pain. When he would tell me that he has been performing that amount of hand motion for a week or two, I'd know that he would be experiencing a small manic episode.
So, what'd happen to Isaac's sex drive when he would have a depressive episode? Let's just say the drive would leave him at a dead end and the road would enclose around him.
He wouldn't be able to feel any spark or jolt in his brain to get his cock hard even if he tried. If I showed him a picture of Kat Von D riding a Harley Davidson in nothing but thigh-high socks, he would just say 'That's cool.' And talk about something else; episodes like this could carry on for around 2-3 weeks.
Isaac mentioned numerous times that used to be worse with his episodes before he was diagnosed, and he still struggles a bit even when he's on medication. Nevertheless, he doesn't allow his condition to affect his libido on a massive scale because he just can't turn away from the sight of a hot biker chick in heels and ankle-cuffs.
Overall, I do have to say that if you are suffering from any kind of mental disorder, or you think you are, there plenty of organisations that you can get in touch with. Here are some groups that you can contact if you're based in Scotland:
SAMH – For Scotland's Mental Health
Don't forget that you can talk to the people that are close to you, or even me. I'm great when it comes to sex jokes!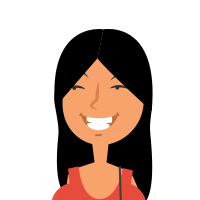 Latest posts by Zoe Jaspers
(see all)