Everyone loves a quickie. Sure, you might prefer the idea of enjoying a slow and sensual fuck. But sometimes time is against you. You have to get in and out as fast as you can, which means you have to have some fast foreplay tricks to hand to make it enjoyable.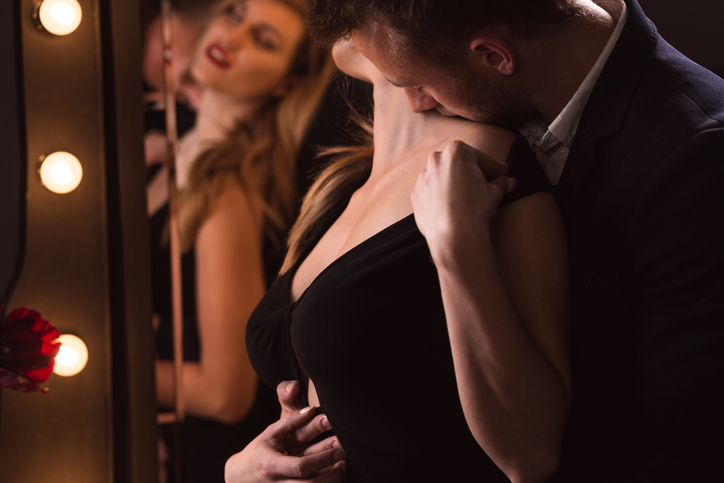 The key to fast foreplay is using tips that will turn her on quick. The quicker the better, as then you can get to sex and have one hell of a time together! Yes, spending longer on foreplay would be better, but if you are keen to have a quickie, these fast foreplay tricks might be all you need.
Talk dirty to me
Dirty talk is one of the best things that you can do if you want to turn your partner on quickly. Those keen to save time will find that talking dirty is the best way to do it.
You don't even need to be in the same room as your partner. If you know you are going to see them later and that you are going to have sex, you could just send them a message saying just what you want to do to them later.
The message will get them thinking about all of the possibilities. When you do meet up, they will already be turned on.
You can also tell them what you are going to do to them before you do it. Saying things like "I'm going to kiss my way down your neck as I stroke your nipples" and then doing it will turn her on a lot. She'll know exactly what to expect, and the anticipation is a huge turn on for you both.
Public teasing
Sometimes there is no bigger turn on than doing something you shouldn't. Taboos are a lot of fun, and this is why it is a good idea to try teasing in public.
If you go out for a romantic meal together and find that you won't have as much time for hot sexy time afterwards, you can speed up foreplay by enjoying it in public. Try sliding a hand slowly up and down their leg under the table.
The fact that you are doing something so naughty in public is going to turn you both on. In fact, you'll find it so exciting you might skip dessert in the restaurant and decide to have a different kind of treat at home.
Keep toys to hand
Sex toys are a fantastic tool to keep on hand, especially if you and your partner both love using them in the bedroom. You can pull them out during foreplay to speed things up and to turn your partner on more.
You can use the toys during oral to speed things up a little, especially if your partner tells you just what to do with them. They might instruct you to tease their cunt with the vibrator while your tongue works on their clit.
If you really want to spice things up, use a toy on yourself as they watch. Seewho can hold out the longest as you both do it. Watching each other masturbate will be a huge turn on and you will probably end up jumping each other after only a few minutes!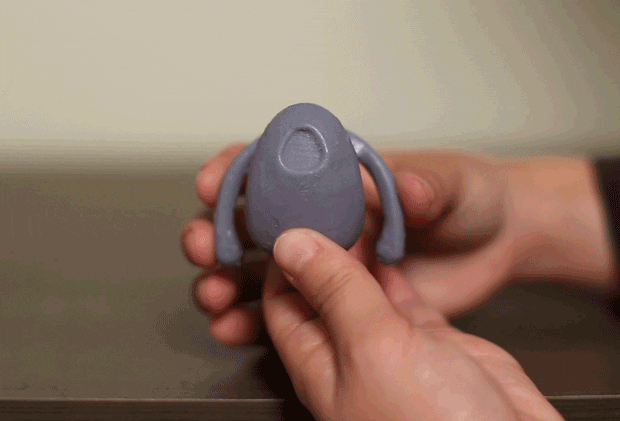 Set a sex schedule
You might want to spend hours each week fucking your partner, but your schedule just doesn't allow for it. It seems almost like you have to schedule sex which can definitely ruin the mood.
Instead of fighting it, it might be time to embrace the sex schedule. By scheduling sex you know you have a set time and date for you to fuck. It means that you and your partner will both be free at this point for it, and in the build up to the time you'll both find yourself really turned on.
When you finally reach the time to fuck you won't be able to resist each other. The long wait and build up to the moment is one of the best turn ons out there. The anticipation is by far the best fast foreplay, as they will want you as soon as you see each other!
Do you enjoy fast foreplay?
We'd love to say that we always spend the time we need on foreplay, but that isn't the case. Sometimes we need fast foreplay to turn us on so we can enjoy quick sex.
The tips above are just a few of the things that you can do to speed up foreplay and turn her on quick. They really do work a treat, but you might have a few additional suggestions of your own that you wish to share. If so, you should use the comment box below to tell us all about them!
You can also let us know what you think about foreplay by voting in the poll below. Should foreplay by slow and sensual or fast so that you can enjoy the main event? We want to hear from you, so share your thoughts with us. Latest posts by Lara Mills
(see all)