Giving your partner a fantastic erotic massage can be a great way to show them how much you care, and a relaxing way to get them warmed up and eager for an exciting night of fun.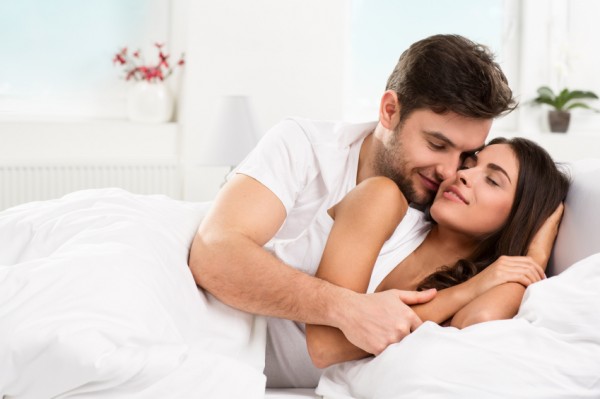 If you have never given a soothing erotic massage before, or if you'd just like some more tips to help you make it even better for your partner, then read the guide below. It is full of the best erotic massage tips to make your partner putty in your hands.
Relax
The best way to start off an erotic massage is by getting your partner relaxed. You also want to ensure their skin is soft and smooth to make massaging them easier. You can get both of these done in one by getting them in the shower or bath.
If you have a bath, make sure it is hot with bubbles to help them relax. For those with a shower, leave them with a body scrub for them to work at those rough pieces of skin. Whichever you use to help them relax, make sure you have the perfect product for them to wash their body with. Opt for something without a strong scent to ensure it isn't overpowering.
While they are getting themselves ready, find some relaxing music to put on in the background. You could create a playlist that you know lasts for however long you wish to give the massage, whether it is fifteen minutes, half an hour, or longer. When they come into the room to enjoy their massage, you can simply press play and your relaxing timer has started.
Oils and lotions
As with body wash, the oil or lotion you pick should not carry too strong a scent. If it has a strong scent, and your partner doesn't enjoy the smell, they can find it very difficult to relax and enjoy it. Opt for a very weak scent and avoid things with a citrus, musk, or floral scent to ensure it works best for your partner.
Oils can be great to use for both erotic and sensual massages. They help your hands to slide effortlessly over their body without having to put too much pressure on. A little oil also goes a long way, so be careful when applying it to ensure there isn't too much.
Lotions are a brilliant way to ensure their skin stays smooth and soft after their shower or bath. Lotions tend to carry a more subtle scent than oils and can be cheaper to buy, but require more to cover their body properly. Try testing both products first to ensure they work in the way you want them to.
What to do
With an erotic massage the aim is to turn them on and get them sexually excited. Afterwards you can simply leave them wanting more or relieve them, but you want to start off in the right way.
Light touches with your fingertips can turn them on very quickly. They begin to anticipate when the firmer touches happen and just what it will lead to.
Start at the very tips of their fingers or toes and work your way into the centre of their boy. Avoid their genitals and other erogenous zones for as long as you can. You want to tease them and make them desperate for you.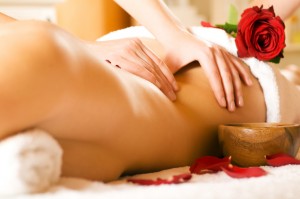 Pressure
Start to slowly build up the pressure as you massage, varying between working your fingertips, your palm, or the heel of your hand on their skin. Feel for the areas of tension and work on those. However, be careful not to press too hard as it can instead be painful. Make it clear that they should let you know if it gets too painful so that you can change the pressure.
Ending
When you want to end the erotic massage, you can either simply stop and leave them wanting more or decide to let them walk away with a smile on their face by getting them to orgasm.
As you have already been teasing them by working around the erotic areas of their body, simply start to work them, either by gently stroking or rubbing your hands up and down. Lotion, oil and lube can work brilliantly to help you get them off.
Make your movements really slow to tease them further until they are begging you to let them finish. Then you can allow them to finish off in any way they hope to.
What is your favourite erotic massage tip? Share it in the comments below or head over to the Escort Scotland forum.