It is no surprise people like seeing an escort. Everyone enjoys having a special kind of relationship with someone. Husbands have their wives, boyfriends have their girlfriends, and friends have their other friends with benefits.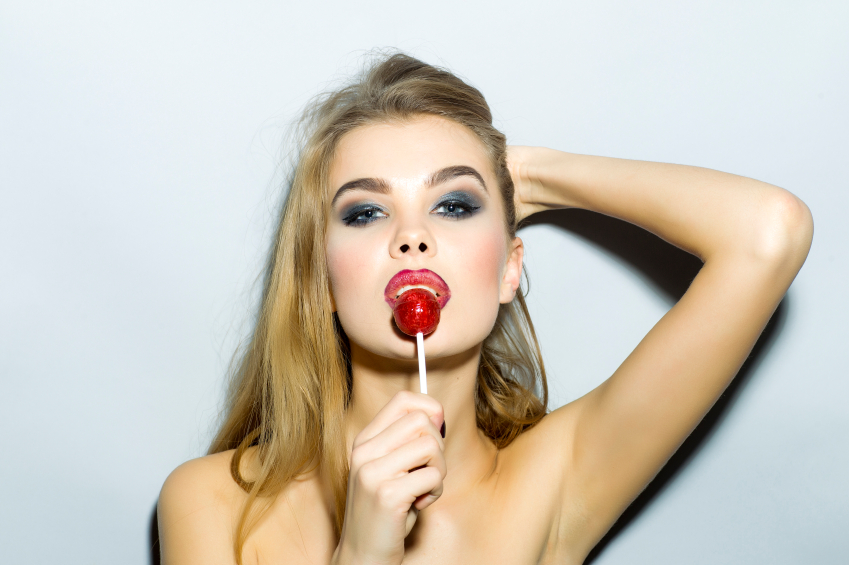 Furthermore, it's common that everyone likes to feel some sort of intimacy, whether it would be treating someone to a dinner date, or having one night of passion with a sexy woman.
Nowadays, most people would turn to Youtube to find tutorials on how to act around a hot girl on a date. But no one has ever given a tutorial on how to act around an escort.
An escort is a lady. A gorgeous, special lady!
If you think about it, I don't think anyone would dare to upload a video tutorial on how to behave when seeing an escort on Youtube; think about how explicit things can get…However, there is no harm in having a guide that tells you how to get brownie points with your special companion for budding clients.
Depending on your preference, you can call the escorts by other names. Courtesans, companions, acquaintances; you name it.
But what you shouldn't call them are prostitutes, whores, or sluts because that is not who they are. Of course, the escorts do get kinky underneath the bedsheets with their clients, but only when they give consent. They do not charge for sex, they charge for time and companionship. And you're free to choose what kind of time and companionship you want.
Every woman offers something different to the table; one punter would like her type of services, but another guy wouldn't. That is the whole point of having an advanced search engine on the directory. You can choose what kind of service you want your ideal woman to offer, what nationality, age and physical aspects your courtesan would have. You can even choose what kind of escort you'd like to get acquainted with, so you'll never fall short if you would like to meet a handsome man, a sexy trans, or a duo who can make your meeting twice as fun!
Then again, you wouldn't know who is the best escort out of everyone in the district you live in. That is why you should have a look on the escort reviews page to see which lady has been given the best reviews by previous clients she had met up with before; so you don't have to take a gamble or second guess.
'Hello? Is it me you're looking for?'
So, you've found the perfect woman you want to encounter, the next thing you ought to do is have a look on her profile page. You can get a good look at all of her verified photos; and videos if she has any. It is also recommended that you read the introductions about themselves and what they offer. Most of them are short and sweet so you won't have to sit down with a cup of coffee and read a large dissertation.
Normally, you would find their contact details enlisted on her page and they would be only pieces of information you would be given. If she only gives you a phone number, you can only contact her by number. A professional lady would not accept withheld numbers, text messages or calls made out of hours. Which is understandable, really.
Imagine packing up your stuff at the office and just before you leave the room, the phone starts to ring and you know that it will be some kind of client asking to speak to your manager…at 8pm. I would be annoyed if that happened to me.
A land-line number would be required if you want to make an outcall appointment. Depending on your circumstances, you have to make sure that you arrange your meeting correctly. If you're like me who plans things out beforehand, it's best to make a booking in advance. This is extremely beneficial if you have an image in your head of how you want your date to turn out. You can even ask your chosen companion to wear a particular kind of clothing. Be it a sultry red dress, a sleek latex suit, or even a glamourous haute couture gown that was designed by Valentino. If you ask her to look like Jessica Rabbit, though, don't expect that to happen!
However, some guys are not that fussy about what dress their companion would wear, or the type of hotel they want to get intimate in. Sometimes after a long day at work, you need to find a way to relax and have a good night sleep. When situations like these occur, you have the option to arrange a meeting at short notice. Most of the escorts would be ok with it and would normally get her things sorted as soon as possible.
One thing you should never forget to do, though, is to declare any health issues that you have with her. Whether it would be a cold sore, a cut, a virus; just make sure that your gorgeous lady is aware of anything you have that can get passed onto her. This isn't mandatory to declare, but it would be recommended that you tell your lady about any disabilities you may have or any other medical problems.
I recommend this because I have diabetes, and one time when I was getting fucked doggy style on the bed with a previous partner, my blood sugar suddenly dropped and I nearly collapsed on my face. I had to tell him that I need some sugar fast and he ended up pouring cherry cola into my mouth and down my tits…don't ask.
Even if it's a weak joint, a pulled muscle, or the tendency to have hypoglycemic attacks, it's good to let your acquaintance know in advance so she's aware and prepared for anything that might happen.
How to get off to a good start!
You've finished your initial conversation with your ideal escort and you've set up the appointment, you now have to get yourself freshened up. If you're having an outcall appointment, you have to make sure that your home looks presentable. An escort would feel uncomfortable if she's sitting on your sofa with your pile of dirty laundry sat close next to her.
If you're having an incall appointment, the only thing you have to do is make sure you are presentable. A meeting with an escort is basically a romantic date. You don't want to come to the meeting looking like you're ready to watch a football match in a pub with your mates.
A deep clean shower is always recommended before your meeting. That's right, gentlemen. You'll have to scrub all around your balls and up your crack; don't forget your armpits too! It would be wise to have a little trim if you have an abundance of hair on your face; just a little. Remember, the cleaner you are, the dirtier the meeting will be!
When you've cleaned yourself up, dressed up into your smartest clothes and put on your Hugo Boss cologne, you're ready to jet off to your lady's location. A courtesan would not appreciate you meeting her late, so if you know that you're gonna get caught in a rush hour on the roads, leave around an hour prior to the encounter.
Everyone would get a little nervous when meeting an escort, especially if it's for the first time. And it can be tempting to get yourself a little bit of dutch courage, but let me tell you, it is not recommended at all to turn up at your companion's house drunk or tipsy. That includes getting high on recreational drugs too.
Don't worry if you get a little nervous or shy with your gorgeous companion, because she would make sure that you are as comfortable as you could be. If you're feeling a bit cheeky and you want to barter with the payment, don't. She'll slam the door in your face if you suggest doing the 'pay half now, pay the other half later' deal.
'Let's get physical! Physical!'
When you're finally in the presence of your beautiful acquaintance, you want to get off to a good start with her. There's nothing wrong in beginning the conversation with a simple 'How are you?' where you two would get comfortable with each other. Tell the escort what you would like to do during the meeting. If you want to do some eccentric sex acts like pleasuring her on the kitchen worktops, let her know and see if she is ok to do that.
Furthermore, expect nothing but safe sex. The escort would provide you with condoms of her choosing. Some girls may get a bit skittish if you bring along a brand that they don't like. Following up on the topic about avoiding infection, an escort would normally turn down kissing, anal sex, rimming, facials or swallowing unless it's listed in her favourites on her profile page.
Equally important, you have to respect the courtesan's decision if she declines to do any acts that would make her feel uncomfortable. Remember, sex between you and a lady always needs consent. For this reason, it's best to not go full guns blazing with her, like grabbing her hair, slapping her tits and ripping off her clothes. It's an intimate meeting, not a sex fight!
The best way to say 'Thank you!'
When the encounter is drawing to a close, you know when you have to leave. A courtesan would not appreciate you overstaying your welcome due to the fact that she may have other meetings to attend to, or that you would be spending extra time with her for free.
In addition, we all feel a little spark with the person we've made love to. Yet it is advised that you won't get too personal with the escort that you've decided to have sex with. Her time and companionship are part of her business, so she would do as much as she can to avoid mixing her business with pleasure. If you do start to grow feelings for a particular woman, I'm sorry, but there's not a lot you can do about that.
However, there is nothing wrong in thanking your companion for her time with you. You can give her something that she would appreciate and enjoy, like a box of chocolates, a bouquet of flowers, or a dazzling pair of earrings. Make sure you have the exact fee in cash before you leave the escort's home.
The last thing you want happening is your escort turning up at your bathroom door like Stewie from the comedy 'Family Guy', where he starts to beat the crap out of Brian because he didn't pay his debt; be careful if she has a glass of orange juice…Not like it would go to those extremes, but you would receive consequences if you don't give her the payment that you've promised to give her.
After all the dos and donts that I've mentioned in this article, you'll know that your encounter was a success when you and the escort are left happy and satisfied. As long as you treat the lady with the same amount of respect as you would expect to have, you may get asked to have another meeting with her!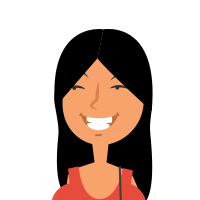 Latest posts by Zoe Jaspers
(see all)