Every pussy is different, so when it comes to oral sex there isn't really a step-by-step guide you can use to get her off. Some might like you to ram your fingers in and out at speed to make it feel as though they are being pounded, while others prefer the more gentle approach. That is why trying to figure out the best way to give her mind blowing oral sex is so challenging. There are just so many different things that you can do!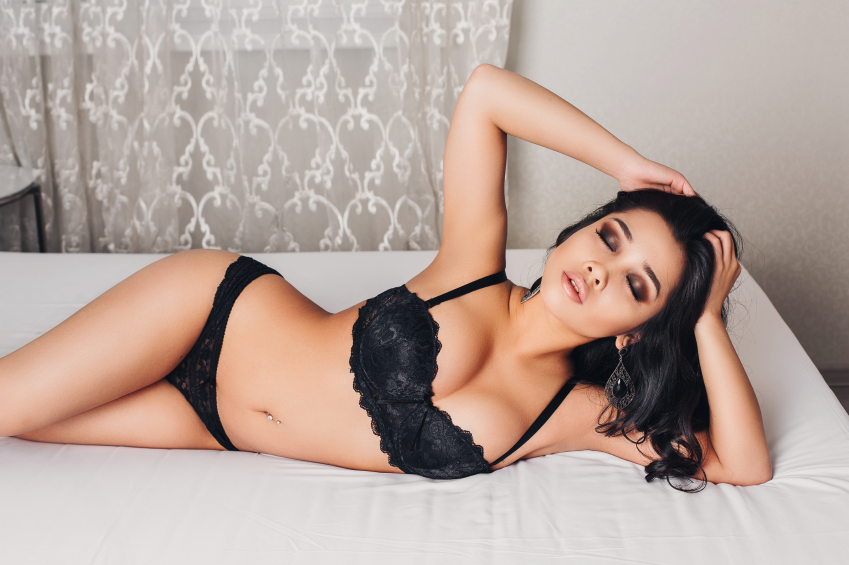 That said, there are some things that tend to help you give her the pussy eating that she deserves, no matter who you are going down on. The pussy might change, but the techniques can still be adapted to suit the woman you are using your tongue on. That is why here on the Escort Scotland blog we are taking a look at some of the best oral sex moves you can use to impress her, if you are willing to give them a try. Take a look at our favourite moves and see which work for you!
Learn to relax
When it comes to eating pussy, some people tend to get a little tense. They want to get down to business and do their best to get their partner off, and so they won't be as relaxed as they could be. They become so focused on the other person that they forget about themselves.
Yes, getting your partner to relax is an important part of oral sex. If she isn't relaxed, it can make getting her to orgasm more difficult. But you also need to learn to relax yourself.
One of the big things that people tend to do during oral sex is to tense their tongue. They make it stiff as they think that this is so much better for licking at the clit and pussy lips. The problem with this is that, after a few minutes, you'll have an ache in your tongue and feel as though you can't go on anymore.
This means that within a few minutes, oral sex is over. Usually women need a little longer than that to get to orgasm, so instead of tensing up learn to relax your tongue. Not only can you keep licking and sucking for longer, but you'll find you enjoy oral sex a lot more.
Teasing and pleasing
Have you ever had a blowjob where the woman started immediately sucking your cock like they were trying to get something through a straw? It is a real turn off, as it makes you feel as though you have to come right then and there. This pressure isn't good for either of you, and can well and truly ruin the moment.
It is the same for female oral sex! Instead of rushing in hoping that speed and firmness will work in your favour, you need to learn one key move, and that is the art of the tease.
Think about it: there is no bigger turn on that watching a woman sink to her knees before you and slowly licking the end of your cock, her eyes on you the entire time to see every moan that escapes your lips.
You need to do the same for her. Keep things slow and steady by gently licking your way around her clit and pussy lips. It will get her more and more turned on without making her feel under pressure, and the slow teasing might lead her to demand you start fucking her with your fingers while you suck on her clit. It's a hard job, but someone's got to do it!
Practice makes perfect
As we said earlier, every pussy is different. This can make giving your partner the best oral sex of their life tough, especially if you don't already know what makes them tick.
The best move you can try on them to get them excited about oral sex? Simply ask them what they like and don't like. Plenty of people don't want to do this as it almost feels like they are cheating at oral sex.
Asking them will actually make them far more interested in you. It shows that you want to make the happy and get them off, and that will impress them a hell of a lot more than any fancy tricks you can pull out.
If you don't feel comfortable asking them, there is another way to find out how they like their oral sex. They say that practice makes perfect, and in this case that is totally true. Get her nice and relaxed and tell her how much you love eating her pussy before you go down on her. It'll turn her on to know that you get just as turned on from it.
Enjoying oral sex
Those who enjoying giving oral sex tend to be better at it than those who don't. If you don't enjoy it, you'll rush through it in the hope that simply going faster and harder will get them off quicker.
That isn't the case. It simply puts them under more pressure to orgasm, so they will either not reach orgasm at all or simply fake it… and we all know which is worse for your ego!
Whether you enjoy giving oral sex or not you should at least put the effort into it that you would want in return. Sometimes seeing the joy on their face and hearing their moans as your tongue brings them to orgasm is enough for you to realise that it is your new favourite thing to do in bed, so you should at least try it out.
Hopefully the tips and tricks above will help you eat her pussy the right way, but if you are looking for more tips the Escort Scotland forum has some great ones for you to use! See what others have to say over there or use the comment box below to tell us your favourite oral sex moves. Latest posts by Lara Mills
(see all)