Quite often you'll hear people say "it's not rocket science" when it comes to sex. Yet if you were to look at the number of people left unsatisfied by their partners, you might start to think that it actually is. Why do people struggle to get their partners to cum?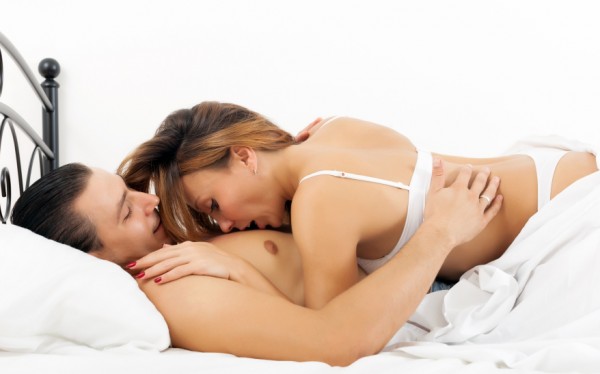 The main reason is that they are unaware of the areas they need to touch, or they simply don't pay enough attention to them to get their partner's blood pumping. Think of the last time you jumped in the sack – how long did you spend on foreplay before you jumped straight to sex?
Most people will leave it a surprisingly short time, and it is understandable why… but if you want to make your partner scream you need to learn the 7 erogenous zones that will make her beg for more.
Lips
Lips may seem to get a lot of attention in the bedroom, but really they get a little forgotten. Sure, we enjoy some passionate French kissing when we first get there, but the kisses aren't the focus of our attention as time goes on. Later, you might exchange a sloppy kiss while thrusting away, but it's hardly hot and sexy then.
You should spend a good deal of time kissing them and making their mind wander to all of the naughty things you will get up to later. Start with some slow and gentle kisses, where you caress their lips with yours.
From there, you can move on to a little tongue tennis, making it as hot and steamy as you can. Kiss them with some force to show that you are really eager to move on, and don't skimp on the kisses later! By breaking up the action with a passionate kiss, you can make them even more desperate to climb on top of you and ride away.
Neck
Kissing and licking your way down your partner's neck can be fun, but a lot of people are guilty of not doing it for long enough. They'll do some simple kisses down the neck and then move onto other things, like sex.
You can easily move from kissing their lips to kissing their neck, which can help to make the flow of sex seem very natural. Start at the top and slowly work your way down their neck, before moving back up again to tease them.
You can also nibble on their neck, which means you should be gentle. You aren't a vampire trying to suck blood from them so take it easy, and if they don't seem keen on it you can move on to other things.
Nipples
The nipples are one of the most sensitive parts of the body, meaning that giving some attention here can make your partner weak at the knees. Again, people will either give them too much attention, where their partner will be so sensitive they ask them to stop, or they will give the boobs a quick squeeze, the nipples a quick suck, and they are on their merry way further down to that sweet spot.
So what should you be doing to the nipples? With your hands, you can give their boobs a fondle and gently caress the nipples with your thumb, before giving them a gentle squeeze or tug with your fingers.
When it comes to using your mouth, start by kissing your way around the nipples to get them begging for you to take them into your mouth. When they do or you think they are ready, gently suck and lick the nipple, adding some playful teeth play to it if you think they might enjoy it. As with the neck, be gentle with your bites. You're trying to turn them on.
Legs
You might find this to be a bit of an odd one on here, but the legs can be a great way to turn your partner on, especially if you decide to kick things off with an erotic massage or a sensual massage.
Stroke your fingers and hands slowly up and down their legs, stopping just shy of their ass and pussy. After some time, switch to firmer touches to get them begging for more.
You can also kiss and lick your way up their body to get their blood pumping, and if they enjoy a little foot fetish you can give their feet some attention at the same time.
Ass
As a woman, I can honestly say what a huge turn on it is when a guy grabs my ass in bed and gives it a good squeeze, yet for some reason not many guys do this. That might be why it drives me wild when it does happen.
When you move on from your sexy massage of their legs and back you can allow your hands to drift to their ass. Gentle and light touches go a long way and will definitely get them in the mood, if everything else hasn't already!
Spanking can also be something you try, but this should only be done with prior consent. Even then, start off gently and listen to their reactions. If they don't seem to be enjoying it, stop and give them a passionate kiss before moving on.
Clitoris
Now we're getting closer to the grand finale, but we aren't quite there yet. Almost, but not quite. Personal experience and watching porn has led me to believe that some guys have no clue what to do when faced with a clit. They think that immediately rubbing their hand back and forth over it for five seconds will get the woman off.
If you really want to leave them screaming in orgasm, you should start off slow. The clit is extremely sensitive, which is why pressing on it hard and sucking can actually be more painful than pleasurable.
Gentle touches at first, either with your fingers or your tongue, are the key here. When they start moaning and groaning that is when you can be a little more vigorous, but pay attention to your partner's reaction. If they don't seem to be enjoying it, slow back down again.
Pussy
This is, of course, the moment you've been waiting for. This is what all of that foreplay goes towards – that sweet pussy. So what can do you to get your partner screaming here?
You could go for the g-spot. This sensitive area of the body is inside a woman's pussy, and if you were to do a "come hither" motion with your fingers, you would find it. It feels a little spongy when they are aroused and, with the right kind of actions here, you can have them moaning underneath you.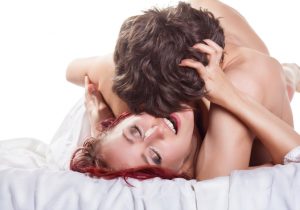 You can also hit this sweet spot with your cock, if you get into the right position. Don't be afraid to experiment and see what works for you.
Putting it all together
Now that you know the sweet spots you may have been missing, you should be able to not only make your partner cum, but you should be able to get them there again and again and again!
The best thing to do is to experiment and see what works, and don't be afraid to mix things up. If you partner is expecting you to go to their pussy, go back to the neck and tease them as much as you can.
Which is your favourite part of a woman's body? Is it the pussy, or do you enjoy giving their nipples some special attention? The comment box is just below if you want to share your thoughts with us here, or you can see what others are saying on the Escort Scotland forum. Latest posts by Lara Mills
(see all)