Want to spice up your sex life a little? The best thing that you can do is add a few sex games to your routine. A sex game can instantly spice up vanilla sex and leave you feeling fantastic. Plus, they are a lot of fun and will bring you closer to your partner.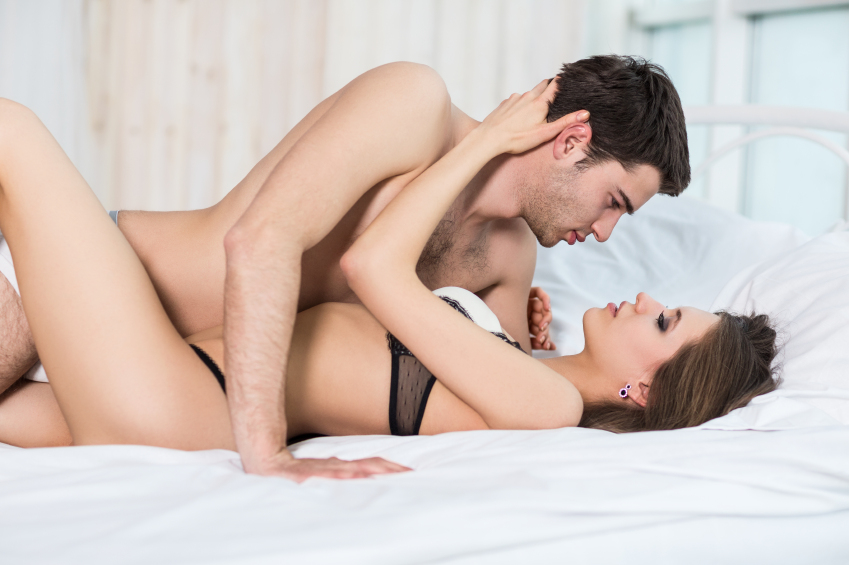 However, when you look online for some fun sex games to play, you'll be overwhelmed by the number of articles on offer for you to read. A lot of them don't even go into detail about the games, so what do you do then?
I have put together five of my favourite sex games to play in the bedroom, telling you what the sex game is, how to play it, and why it is going to be so good for your sex life.
Countdown
When you have a timer, things tend to get pretty intense quickly. Adding a countdown is a rule that a lot of movie makers do. Think about it. How many times have you been watching a film and there has been a countdown to an event? It instantly amps up the tension, and this little sex game can do that for you in the bedroom.
The aim of this game is to get your partner off. The problem is that you don't have long to do it. In fact, you have just thirty seconds. Grab your phone, strip down, and set the timer.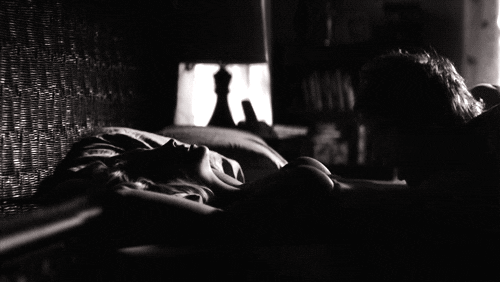 In thirty seconds you have to try and get your partner to orgasm, or at least as close as you can. Your partner cannot help in any way, so they have to simply lie there and let you do your thing. When the thirty seconds are up, it is their turn.
You'll find that this games makes you and your partner compete against each other. Unless you are a stud in the bedroom, you'll need to repeat the thirty seconds over and over again, taking it in turns, but it will get you both very excited very quickly, and you'll be so proud when you get them to orgasm that you'll fuck like there is no tomorrow.
Your own private food tasting
Food in the bedroom can be incredibly kinky, and if you want to enjoy a little food play, you should try some of the sex games that get you to use food.
One way to do it is to hold your own private food tasting. Get some towels and wipes to hand, in case you need to clean up some mess, get the food ready, and take it into the bedroom.
Small fruits like raspberries, strawberries, and pieces of apple work well. You might even decide to add some melted chocolate to your food, or even to each other. Begin by feeding each other the food, taking your time to seductively eat it, and then suggest eating it from each others' bodies.

With a drizzle of chocolate on your partner's body, you have an excuse to kiss and lick them wherever you want. It will make foreplay that little bit kinkier, and the taste of food on your tongue as you French kiss them will be a huge turn on for you both.
The first to give in…
Sometimes the best of all sex games is to just not have sex. Yes, really. Hear me out on this one.
By trying to hold back from sex, you are going to be more and more tempted. You'll get hotter, hornier, and harder than ever before, because the one thing that you want more than anything is the one thing you are not allowed to do.
It is even better with a partner because you end up in competition with each other. You want to make them give in, and so you'll tease them, bringing them closer and closer to orgasm before stopping the fun. You'll have them begging for you in no time… if you can resist the temptation to just fuck them.
The best thing about this game? You don't actually need anything in the bedroom. No phone to keep track of time. No food to feed to each other. Nothing but yourselves and some protection. What could be better than that?
Strip poker
This is one of the classic sex games that people often forget about. They see it as ancient or boring, but it is fun and easy to play. All you need are some cards and clothes to keep you busy.
The aim of strip poker is to get your partner down to their birthday suit before they strip you down to yours. You do this by winning hands at poker. If you don't understand the rules of poker, the beauty of this is that you can swap it for any card game you do know.


This is another game where the stakes seem high. You are in direct competition with your partner, making things sexier than ever.
You might have a great poker face the rest of the time, but when you are down to nothing but your boxers and your partner is smiling at you as though they have the winning hand, it can be hard to keep under control. Think of it this way though. If you do lose to your partner, then you will be naked and you can start fucking immediately. What is bad about that?
Tie and tease
Sometimes, you just want to take control in the bedroom. You don't want to have to deal with any of the sex games that require too many rules. All you want is one: that you are the king.
Tie and tease is one of the sex games that allows you to do that, if you are eager to venture into the world of BDSM, this is the perfect way to do it. You tie your partner up and then have your wicked way with them.
Before you get started, choose a safe word. This is a word that either of you can use to stop the fun and have a minute to just relax if things get too intense. You will also want to get a tie of some kind to restrict their hands. Your work tie will do, or you could spend money on specialist bondage rope for that added kink factor.
The aim of this is to get your partner begging you to fuck them. It is like "the first to give in" game, but this time it is all one sided. You want to hear your partner screaming your name and begging for you to untie them so they can touch you. Hearing them beg will be such a turn on for you, so go for as long as you can and then, when you can't stand it any more, give them what they want.
Other fun sex games
There are so many great sex games that you can play, if you have a little imagination and a willing partner. If you have some ideas for some games, sit down with your partner and discuss them. They might really like the sound of one and suggest that you try it out.
Looking for other ways to turn her on in the bedroom? Maybe you need to up your foreplay game. Take a look at Zoe's suggestions for the different ways to tickle your woman during foreplay and see if you can use any of the tips there during your next sex sessions.
Have you got some other games you want to play? Maybe you have some great tips to share? Use the comment box below to let us know all about them. Latest posts by Lara Mills
(see all)