Sometimes we don't put as much effort in during sex as we should. This means that it can get boring… but it isn't just a lack of effort. Things like work can get in the way, meaning that we just don't have the time or energy to spend on sex. That is why we should instead be having a quickie!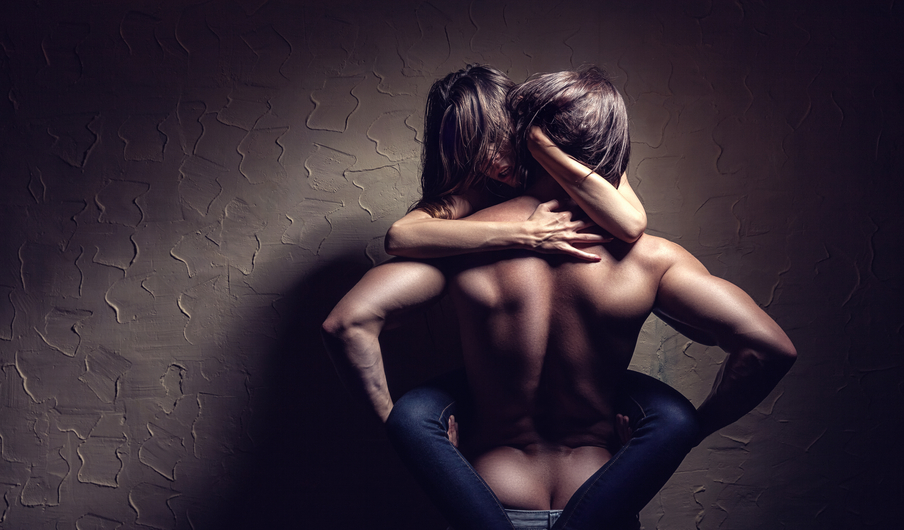 Quickies are fantastic for those of you with limited time on your hands. You can enjoy a quickie before you head off to work, or you could simply wait until you have a break. It gives you the chance to enjoy some hot and intense sex, and best of all, the quickie will feel like you are being naughty and breaking the rules.
Having a quickie in the bedroom can still be very boring though, which is why here on the Escort Scotland blog we take a look at the four hottest quickie sex spots for you to try at home… and none of them involve a mattress!
Shower sex
Getting up first thing in the morning is difficult enough, and while the clever people at Little Rooster have made a vibrating alarm clock to give you orgasms, there isn't really anything like that for men. Unfortunately, you just have to made do with a hot shower and a coffee to get you going in the morning… or do you?
When you are pressed for time it is a good idea to combine multiple activities into one. That's why many will shave in the shower so that they don't have to wait for the sink to fill with water. It is also one of the big reasons that, when people think of quickie spots, they think of the shower.
Fucking under the hot water is a hell of a turn on. Not only do you get to enjoy rubbing soapy water into your partner, but it will also feel kinky to get dirty while you get clean. It is a fantastic way to motivate yourself to get ready for work and to spice up your morning routine!
2. Sex on the sofa
You might be sitting down with your partner in the evening to watch a little television. It is a nice way to unwind, but the time you are spending staring at the screen could be better spent… in fact, you could instead be having some of the best sex of your life right there on the squeaky leather.
It can be a lot of fun to fuck this way, especially if you decide to watch a TV show with a lot of sex to inspire you. You might find a scene that really turns you on, and so this can inspire your sex session.
You can either get on top of your partner and fuck her hard or sit back and let her climb on your lap. Either way, you get the chance to enjoy a really hot quickie during a time you would usually simply be sitting back and staring at a screen for an hour or two while you binge shows on Netflix.
3. Cum on the counter
The kitchen really is one of the perfect places for you to go for a hot and steamy sex session, but figuring out the perfect spot in the kitchen can be tough. If you really want to have an incredible and memorable time with your partner, the best thing that you can do is clean off the counter and enjoy a quickie there.
There are so many different ways for you to use the counter during sex. You could get your partner to lie down on it so you can eat them out… because the kitchen is for eating, right? It will be incredibly sexy and a huge turn on for them.
Another fun thing to do is to is to get your sexy lady to bend over the counter while in a skirt. You can lift up the skirt for the ultimate quickie experience, and with her chest pressing against the cold counter, she'll find that it is a huge turn on.
4. Fuck on the floor
The shower, the sofa, and the kitchen counter might all sound like fantastic places for you to have sex… but what if you just don't have the time to get into those rooms? What if you are filled with the pure, animalistic need to fuck, and you don't want to wait until you have found the perfect thing to fuck on?
When that happens, you will discover that the perfect spot is right beneath your feet. Instead of moving rooms to enjoy quickies, you could instead simply fuck on the floor.
This one really will feel like a kinky place to have sex, as you just get straight down to business. It is even better if you have a rug to lie your partner down, but be warned: sex on the floor can lead to injuries if you aren't careful. Work with your partner to find the perfect position and you are sure to love it.
Other hot quickie sex spots
You can have a quickie pretty much anywhere, if you use your imagination. The floor, up against a wall, anything goes when it comes to quickies!
There are some of you out there who might decide that you are happy having a quickie in the bedroom, but this can quickly become boring. You'll try to have the same sex as you usually do in bed, but instead speed it up. Usually, this doesn't work out. So try to spice things up. Often a change of position and circumstances is all you need.
Think you have some better sex spots that would work well for all the quickies you want to have in the future? You can tell us all about them by leaving a comment in the box below. Latest posts by Lara Mills
(see all)