The strangest news story of the day comes from Portland in the USA, where it seems the city will come to something of a standstill to 'celebrate' the world naked bike ride on Saturday June 7th.
The world naked bike ride will take place in 74 cities in 17 different countries, and Portland organizers hope to get more than 8,000 naked people to participate.
A Protest
The ride is done as a protest against the oil based economy and to campaign for better safety measures for cyclists on the road. So it makes perfect sense to ride a bike naked doesn't it? Well, maybe not!
However, it seems that not everyone is a fan. Cathy Goertz and her husband Joe were stuck last year between a bevy of nude riders near the downtown waterfront.
"It's bad enough to see it as adults, but kids? They could be scarred for life. The participants are mostly naked, and what they do have on is very strange."
Interestingly enough, the police seems to be taking a common sense approach to the situation. They suggest that people who don't want to see naked people on bikes pull the blinds down and go and do something else. Options include going to bed or watching a film.
Before anyone starts thinking that the police in Oregan are really on board with the naked protest, a senior police officer has given the real reason for the tacit acceptance of 8,000 naked bike riders rolling through the city.
Sgt. Pete Simpson said trying to arrest thousands of naked protesters isn't the worth the effort.
"Arguably, the Oregon Supreme Court or the court system could say, 'Your application of the public indecency law to arrest people here is unconstitutional,"
I will also hazard a guess that an overworked police department really can't be bothered doing 8,000 piles of paperwork for these folks.
A Celebration Of the Naked Form Or Not?
I'm not sure where I stand on it to be fair. These 8,000 people really aren't giving people much of a choice whether they see them naked or not. When I visit an Aberdeen escort I do it in the privacy of an apartment or a hotel. I don't do anything in public view as I know some people may not like it.
On the flipside, is there anything wrong with the naked body. It is perfectly natural isn't it?
So what do you think? Let us know in the comments section below!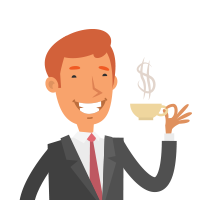 Latest posts by Martin Ward
(see all)