FHM have released their list of the 100 Sexiest Women In The World for 2015, as voted by anyone who has access to the internet and placed their vote. While the official issue celebrating these sexy ladies doesn't go on sale until tomorrow, we are able to see which women made the top of the list and who fell a little short.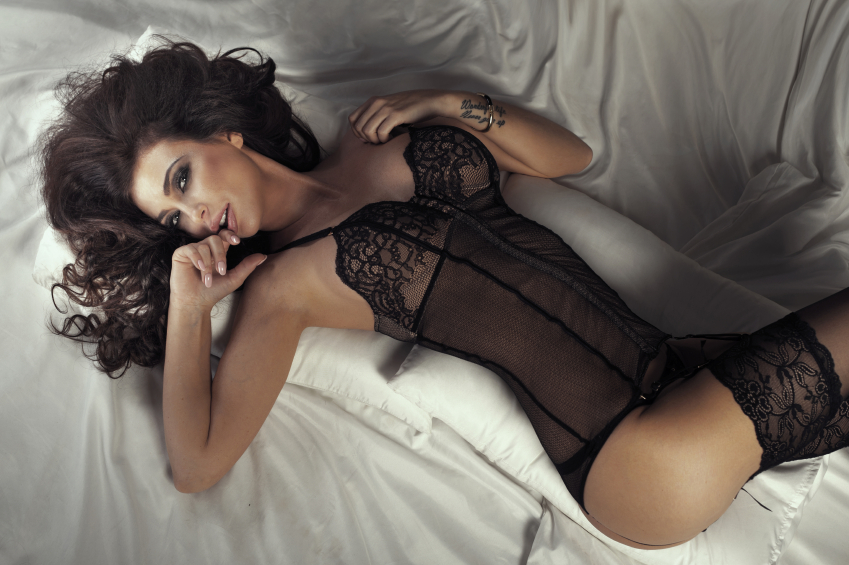 As always, there are some surprises in store, with some "celebrities" we've never even heard of making the top ten, and some who should really be further up falling behind. We take a look at the women who are gracing the 100 Sexiest Women list, and why the list in actually wrong.
The usual suspects
Taking a look through the top 100 sexiest women in the world is just something that has to be done sometimes, but it seems there are some people we are always going to see on the list. There are definitely some familiar faces there, and we can see why.
Representing the music artists, we have Jennifer Lopez at number 95, with Katy Perry, Nicole Scherzinger, and Rihanna holding numbers 25-23. Considering the fact that the kind of outfits these women perform in leave very little to the imagination, we understand why they are on the top 100.
The sexy women of film and movies are in there too, with the sexy Angelina Jolie securing number 72, and Harry Potter star Emma Watson coming in at number 59.
TV's sexiest women are also on the list, with the Irish Laura Whitmore at number 37 and curvaceous Holly Willoughby at 35. Are we shocked these women are on the list? Not one bit.
Unexpected faces
Of course, it wouldn't be the 100 sexiest women if there weren't a few surprises in there. There are some names we weren't expecting to see and can understand why they are there… and then there are those that we are still wondering about.
Rachel Riley took on the role of Countdown presenter after Carol Vorderman left, so it is hardly surprising that they managed to get another sexy woman in the role. She doesn't wear the most provocative things in the world, but she has sex appeal, and that's why she's in at number 39.
There is one face that makes the top twenty that many will not have seen before, but a quick Google search will reveal pictures that make it clear she deserves to be at number 20. Meg Turney is an internet personality and cosplayer, known for her love of all things nerdy and dressing up in them. Tight spandex and bulging boobs? That's enough to get our hearts pumping!
Perhaps the most surprising name on the list is the woman coming in at 73, and that is Mary Berry. Yes, the same woman you see on the Great British Bake Off. This sexy mature woman has secured her position on the top 100 sexiest women, beating Spiderman's Emma Stone, Thor's Kat Dennings, and Mad Men's Christina Hendricks. We are just as surprised as you are… but good for her!
The Top Ten
The top ten is made up of names we pretty much expected to be there. All except for one of them was on the top 100 list last year, and half of them were actually in the 2014 top 20 sexiest women.
Making up the list we see names like Kelly Brook (number 10), Game of Throne's Emilia Clarke (number 9), and actress and model Kate Upton (number 4).
There are also some high climbed on there, such as pop star Ariana Grande (going from number 77 to number 6), and Caroline Flack, who didn't even make the list last year and now comes in at number 5.
The top three really doesn't look all that different from last year. Number three has been secured by Jennifer Lawrence, who was last year's sexiest woman, and number two is held by Kendall Jenner. Coming in at the top of the list is last year's runner up Michelle Keegan. Congratulations to her!
Why the list is wrong
Okay, so this list was created by the power of voting on the internet. To submit a vote, all you had to do was visit the website, type in the name, and click submit. Five seconds later, you would be able to submit again. That is one of the reasons that this list is wrong.
Fan boys and fan girls could literally sit on the website for hours, simply waiting for the page to refresh before submitting another vote for their favourite. In fact, that seems to be the reason that an unknown like Meg Turney got onto the list… not that we mind when we look at her sexy pictures.
There are also some that we have absolutely no idea who they are. For example, the woman who holds position number two this year: Kendall Jenner. Until I Googled her, I had absolutely no idea who she was. In fact, after doing some research, I still don't feel any wiser.
How do you feel about the top 100 sexiest women? Do you feel it is accurate, or do you think they have missed a trick with some of the names they could have had on? Who would your top three be? If you don't care at all about it, why not? Do you find the escorts in Scotland to be a hell of a lot sexier, or does it simply not interest you?
However you feel about the topic, you can tell us. There are a few different ways of doing this. You can write your comment in the box below this article, or you could head over to the Escort Scotland blog and join the discussion over there. Are the Scottish escorts sexier than the FHM top 100? Let us know. Latest posts by Lara Mills
(see all)